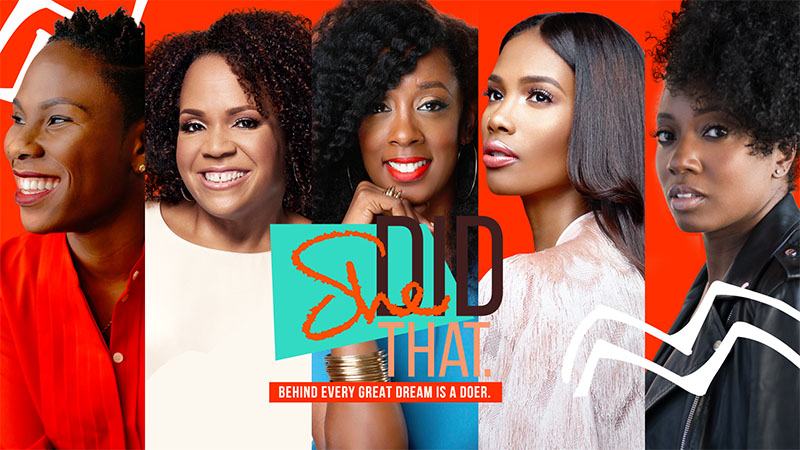 Stories
Filling the Void: Black Female Entrepreneurs Share Their Stories
A new documentary puts the focus on black women and their unique journeys to entrepreneurship.
When Renae Bluitt attends a screening of her documentary, She Did That, attendees frequently thank her for sharing the stories of black women who persevered to fulfill their dreams of owning their own businesses.
"A lot of the women who've seen the film are also entrepreneurs who felt like they were alone," Bluitt said. "They said it felt good to know that there were other black women dealing with some of the same challenges and that they were able to overcome them."
For the first time, they felt seen.
Their numbers are growing, but black women still remain underrepresented in the startup community. According to a 2018 JPMorgan Chase supported ProjectDiane biennial demographic study on the state of black women founders, in 2017 there were 6,791 funded startups led by at least one woman founder—but black women represent less than 4 percent of that group. Still, the number of black women founders had more than doubled since the 2016 study.
While numerous documentaries exist about entrepreneurs and their respective journeys establishing the companies that changed their lives, few–if any–have approached the topic through a black woman's lens. Bluitt, who herself charted an entrepreneurial path in public relations, wanted to change that by featuring the stories of black female business owners who found success by challenging the status quo.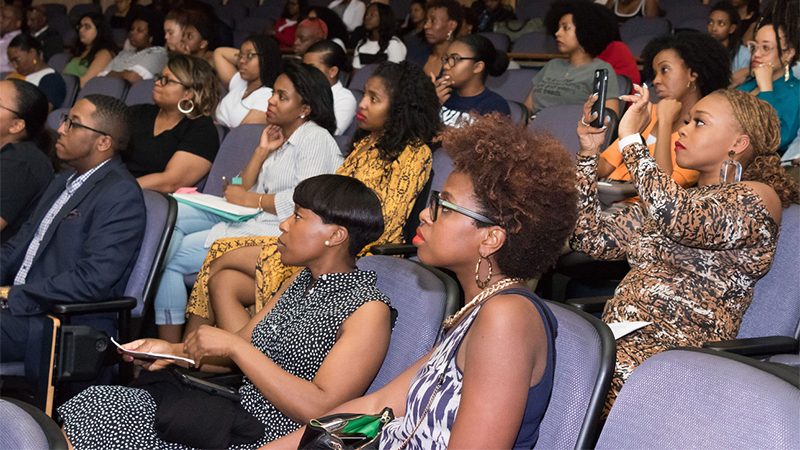 Betting on Themselves
Bluitt's interviewees range from established business owners like Lisa Price, who founded the hair care and beauty line Carol's Daughter in 1994; to Luvvie Ajayi, a writer, digital strategist and speaker; to Melissa Butler, owner of The Lip Bar; and Tonya Rapley, who developed the millennial-focused website, My Fab Finance, in 2013. Anecdotes from other black women entrepreneurs are intertwined within the featured interviews to create a relatable narrative for aspiring and current business owners at all stages of the process.
While the story from dream to fulfillment is often similar regardless of an entrepreneur's gender or ethnic background, She Did That illuminates specific challenges many black female entrepreneurs face as they work to launch their companies. Most of the women interviewed received no outside funding and built their businesses using their own savings.
"They bet and took a chance on themselves," Bluitt said. "I think it just reminds people of our strength and how determined we are. When we decide to do something, it's amazing how much we have the power to accomplish."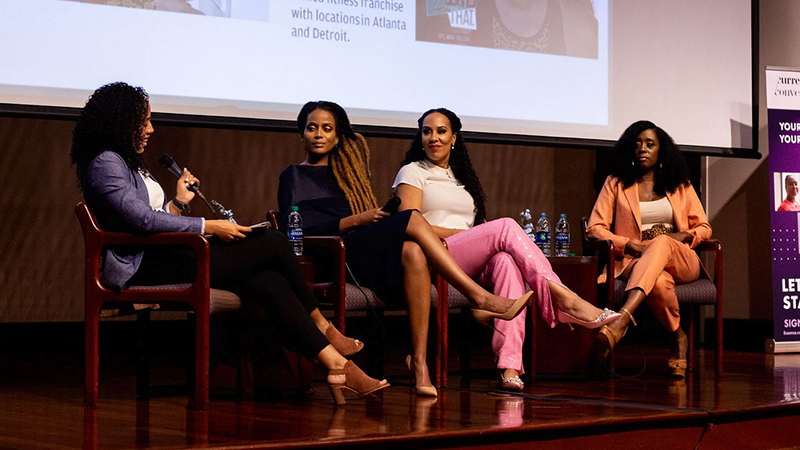 Filling a Void
The documentary, which premiered last July, uses subjects' personal experiences to illustrate how access to venture capital is often restricted due to funder's limited understanding of the black female marketplace.
"It's an example of how men in the financial industry, who are making the decisions on investments, just don't understand our businesses," Bluitt said. "They're not women and they're not women of color."
Even Carol's Daughter, now a legacy brand in the natural hair care space, was considered revolutionary in the late 1990s when fewer black women were wearing their hair in its natural texture. In 2014, 20 years after Price launched her business from her Brooklyn kitchen, L'oreal purchased the company. Carol's Daughter had recorded $27 million in net sales in the year before the acquisition.
"In our space, most times we're filling a void," Bluitt said. "When we create our businesses, we're creating something that we need or that we wish existed in a lot of cases."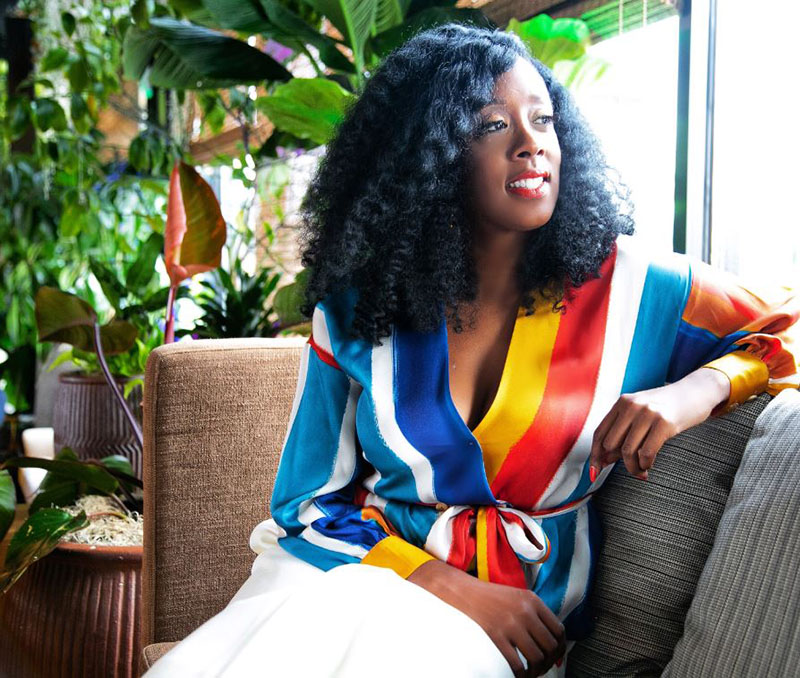 Telling their Stories
Bluitt herself filled a void when she started a public relations consultancy in 2008 to advise a well-known brand looking to enter the natural hair care market. Natural hair care was a booming industry by that point, with social media helping to fuel what was deemed the "natural hair care movement" among black women nationwide.
She launched a blog, In Her Shoes, to highlight black women in the media and business worlds, hosted panels and staged a photo exhibition. She knew many powerful black women with amazing stories to tell, and she devoted her efforts to sharing those stories with the public.
A documentary seemed like the next logical step, Bluitt thought, but she learned quickly that the process of filmmaking involved more than just grabbing a camera and recording interviews as she did for her blog.
But, as she'd done in the past, Bluitt leveraged her connections and expertise to find a team of professionals to help with the process. She also reached out to past interview subjects, including Price, to appear in the film.
In other words, she did that. The film was her labor of love, and viewers might want to have a few tissues handy when they see it.
"You will definitely cry when you watch it at some point," she said. "Then you will laugh. And you will walk away thinking if she can do it, I can too."