Our Commitment
---
Building on our existing investments, we are helping drive inclusive growth by committing $30 billion, which focuses on expanding affordable housing, increasing homeownership, growing small businesses, improving financial health and accelerating workforce diversity.
40K
---
Originate additional home purchase loans for Black, Hispanic and Latino households across the wealth spectrum.
100K
---
Finance the creation and preservation of affordable housing units in communities that are underserved.
$750M
---
Drive additional spend with Black, Hispanic and Latino suppliers.
15K
---
Provide additional loans to small businesses in majority Black, Hispanic and Latino census tracts.
1M
---
Help people open new low-cost checking accounts with no overdraft fees.
Our Progress
---
As of December 31, 2022, we are reporting nearly $29 billion of progress toward our five-year Racial Equity Commitment.
Learn more about our latest progress and areas of focus in our 2022 ESG Report.
$18B
---
Toward our Affordable Housing Preservation Program.
$4B
---
For the construction and rehabilitation of affordable rental housing.
$1B
---
Committed in incremental Low Income Housing Tax Credit Investments.
14K
---
Incremental home loans refinanced for Black, Hispanic and Latino homeowners at all household income levels.
406K
---
Net new low-cost checking accounts with no overdraft fees.
146
---
Community managers hired.
13
---
Community Center branches opened.
76    
---
Branches opened in low-to-moderate income areas.
The Road Ahead
---
In two years, JPMorgan Chase has nearly met its initial $30 billion commitment toward advancing racial equity. Yet, we are aware of the work that remains, both in meeting each of our individual commitments, and for our country as a whole. For this reason, we are committed to continuing this work and measuring its outcomes to help advance lasting racial equity. By providing financial tools, products and services, JPMorgan Chase aims to help close the racial wealth gap, consistent with our belief that our business is stronger when our economy is more inclusive.

Impact Stories
---
See how our progress comes to life through the stories of the people and communities we help.
After years of trying, Chicago artist buys home with help from Chase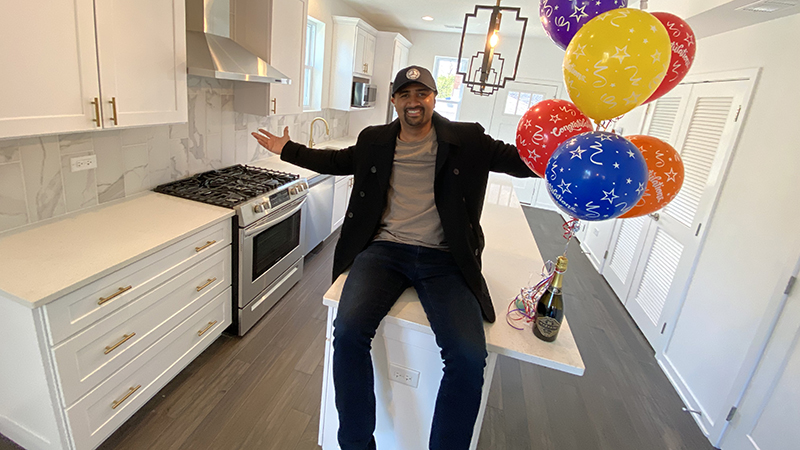 Sustainable Homeownership
After years of trying, Chicago artist buys home with help from Chase
He goes by the moniker P. Scott, and is an artist, gallerist, master barber, father, community advocate and, most recently, a homeowner.
"I'd been wanting to buy a home for a very long time, probably about five or six years," Scott says. He tried for years to purchase a home, but as an entrepreneur, he had faced obstacles in the past proving he had a reliable income stream. Scott felt that it was an uphill battle for lenders to take him seriously and didn't feel like anyone was taking the time to help him understand the various steps in the homebuying journey.   
Still, P. Scott kept his dream of owning a home alive. He just didn't know when it would happen – or how.
Entrepreneur Manages Rapid Business Growth With Free Chase for Business Coaching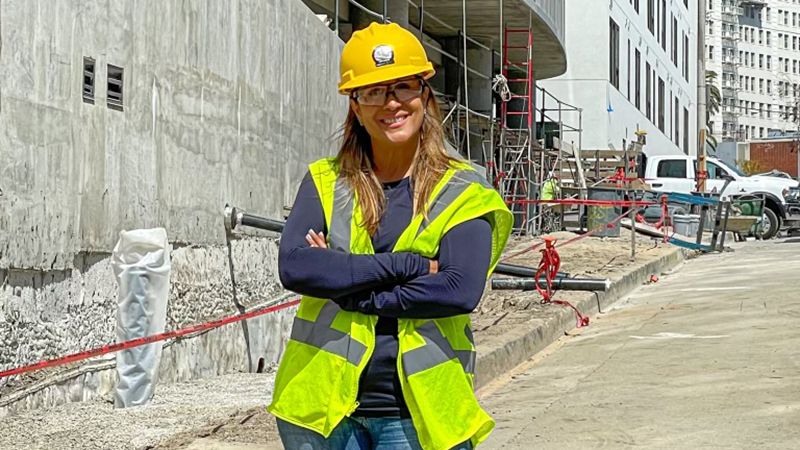 1-1 Coaching
Entrepreneur Manages Rapid Business Growth With Free Chase for Business Coaching
With just $100 to Jackeline's name, she started a cleaning company. Knowing she had a lot to learn about the industry and how it works, Jackeline offered to clean her friend's offices in order to gain commercial cleaning experience and attract bigger clients. And in 2018, she officially launched Indeed Construction Clean Up with the help of her eldest son Dione.
But there are challenges to such rapid growth. "I knew if I wanted to continue expanding nationally, I needed someone to help me address specific business needs, especially related to accounting," said Jackeline. That's when she walked into her local Pasadena Chase branch and met Vanessa Torres, a senior business consultant at Chase.
Serving Up Jobs and Burgers on Chicago's South Side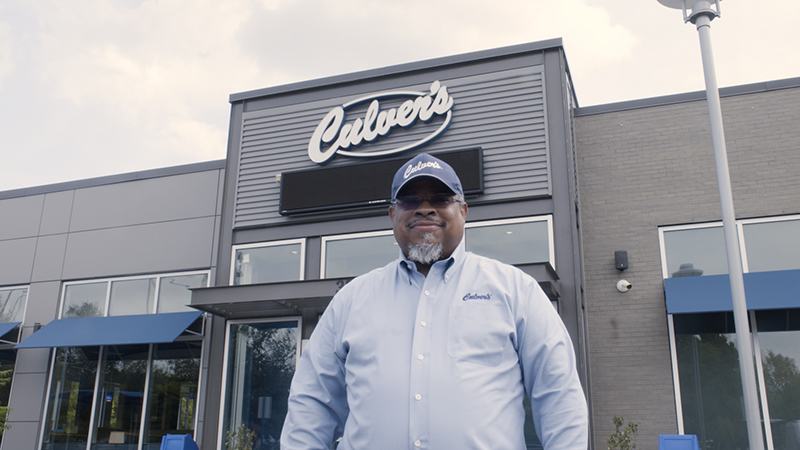 Community Development
Serving Up Jobs and Burgers on Chicago's South Side
In the 1880s, Pullman, Illinois was a booming neighborhood on Chicago's South Side, home to one of the largest Black employers in the world—Pullman Palace Car Company, which built train sleeper cars for the railways that were beginning to course across the U.S.

The Pullman neighborhood thrived until the 1950s ushered in the rise of automobile and airline travel. The Pullman Car Company ultimately closed in the 1960s and the shuttering of local steel mills continued into the early 21st century, which collectively cost the area tens of thousands of jobs. Today, the economically underserved Pullman neighborhood is experiencing a revitalization and finding new life as a historic district.

Hoping to make a difference, Baron Waller decided to try to help bring opportunities to the area by building one of his Culver's franchise restaurants. He hopes that, in doing so, he'll be able to provide jobs and the first casual sit-down restaurant the community has had in years—a comfortable place for residents and visitors to eat.
Building Diversity into the Supply Chain, One Brick at a Time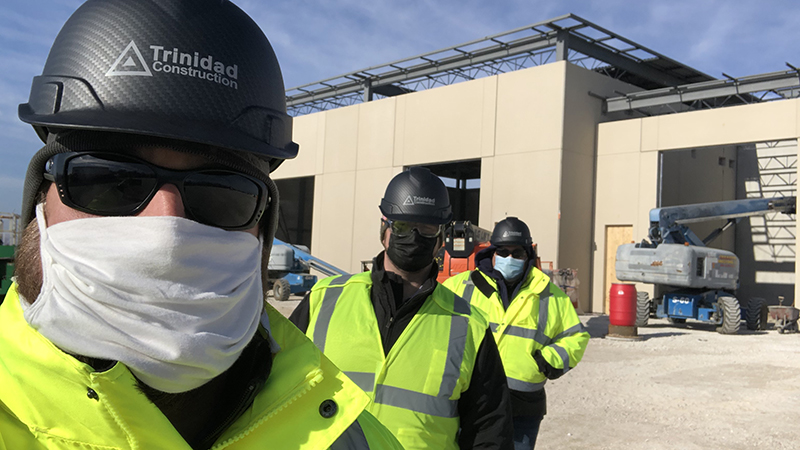 Supplier Diversity
Building Diversity into the Supply Chain, One Brick at a Time
In 2010, Brian Ortiz launched Trinidad Construction, a general contracting company. "It was a way for me to take control of my own destiny... If I succeeded, it was on me and if I failed, it was on me," Brian says. But it wasn't easy.
Hispanic, Latino and Black business owners face systemic barriers when it comes to growing and scaling their small businesses. Couple that with common obstacles that all construction companies have to face, such as extremely large insurance requirements, long payment terms and lack of a consistent work pipeline that facilitates planning and business growth.
These challenges make it difficult to get a construction business off the ground, and even more difficult to become a part of a large enterprise supply chain, which is key to getting access to new business opportunities. But Brian had a plan.

A Chicago Bakery Gets a Sweet New Home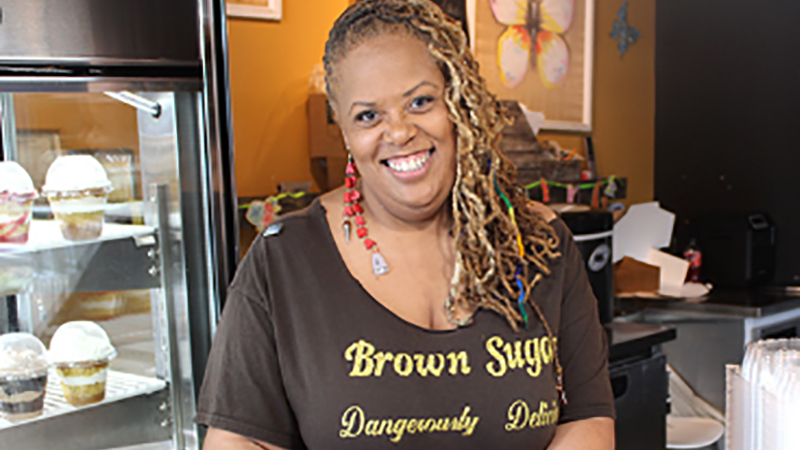 Financial Planning
A Chicago Bakery Gets a Sweet New Home
When Chicago-based baker Stephanie Hart heard a local candy factory was going up for sale, she was inspired.
She knew the space would provide an amazing opportunity for her business — Brown Sugar Bakery — to grow, but wasn't exactly sure how to approach the acquisition.
The expansion plan was born about a year ago, and it was around then that Stephanie first met with a community development expert at her local Chase Community Center on Chicago's South Side. Stephanie was paired with a mentor, Pamela Randle, a senior business consultant at Chase, who has since provided her with financial planning services and business development strategies to help grow her business. 
Fitness Center Owner Finds New Success Amidst Pandemic Setbacks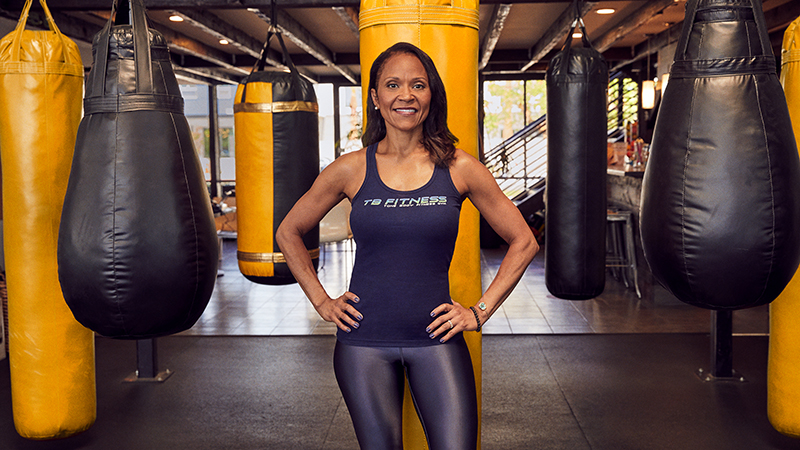 Community Branches
Fitness Center Owner Finds New Success Amidst Pandemic Setbacks
Aliyah Ortiz always had a passion for fitness, but she didn't always know she could make a career out of it.
A college guidance counselor opened up Aliyah's future when she suggested she study healthcare administration, nutrition and anatomy. She got her degree and hit the ground running, opening her fitness center, Tone Body Fitness, in 2001.

Since then, Aliyah has been growing her business and creating opportunities in her community.

But in 2020, COVID-19 forced gyms across the country to close their doors. With her fitness studio temporarily shut down, Aliyah needed to quickly pivot from a physical business to tech services, like virtual coaching and touchless payments.

Aliyah knew she needed a business partner to help.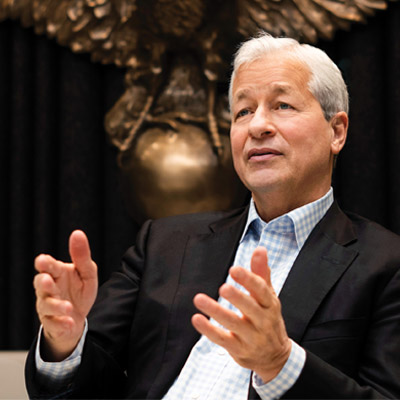 This commitment is just the starting point. We are working to drive lasting change that can transform banking to work better for more Americans of all backgrounds. I am inspired by the work that is already happening on the ground in our communities and encouraged by what we can achieve together with community partners, policymakers, our customers and employees.
Jamie Dimon, Chairman & CEO, JPMorgan Chase & Co.
Financial Health Resources

Putting Homeownership Within Reach
We're making it easier for customers to achieve homeownership by offering a homebuyer grant of $2,500 or $5,000 to cover closing costs and down payment to customers based on the community they buy in, regardless of their income.
Refinance to Help Save on Mortgage Payments
We're helping Black, Hispanic and Latino homeowners save money on their monthly mortgage payments by committing up to $4 billion in refinancing loans.
Access to Affordable Banking
We're helping one million people open low-cost checking or savings accounts.

Growing Black, Hispanic and Latino-Owned Businesses
We support minority business owners through one-on-one coaching, educational events, banking solutions and more.
News & Stories
---
From articles to videos and podcasts, learn more about how we are helping to close the racial wealth gap in tangible and meaningful ways.
Stay Informed
---
Sign up to receive information about how we are using our expertise, data, resources and scale to help advance a more inclusive and equitable economy.