Our customers and clients help move our economy forward and uplift communities. So often, this type of impact is only reported in data. But we don't just see the numbers, we see the jobs created, communities revitalized and progress made towards a stronger, more inclusive economy.
JPMorgan Chase is helping small business owner and local developer Marcus Jones revitalize his neighborhood and develop Detroit's workforce for the city's next chapter.
An entrepreneur takes her accessible outdoor terrain mats and, with support from JPMorgan Chase, empowers people in wheelchairs with the freedom to experience the beach independently.
Our Approach to Impact
---
We're committed to creating a more inclusive and stronger economy through business and community investments and policy advocacy.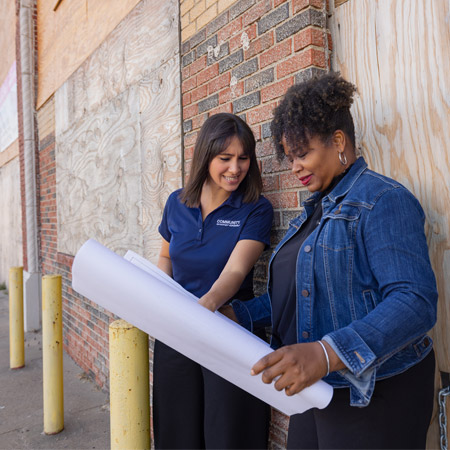 By The Numbers
18K+
---
Veterans and Service Members Hired Since 2011
$2.5T
---
Sustainable Development Target
215K+
---
Affordable Housing Units Preserved Since 2021
Bringing the Full Force of the Firm
---
We enact change using our business and policy expertise, investments and data to drive a strong and inclusive economy. View our latest ESG Report.