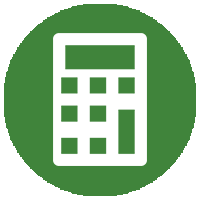 Financial Health
Sound financial health is the foundation on which strong and resilient households, communities and economies are built. But far too many people struggle to manage their financial daily lives.
As part of our firmwide strategy to drive inclusive growth, JPMorgan Chase has committed $125 million over five years to improve the financial health of those most in need.
We are working closely with community organizations to address the unique financial needs of people who too often get left behind in a growing economy – including low-income women, immigrants, people of color and the aging. By supporting the development of innovative fintech tools, expanding financial coaching programs and supporting our nonprofit partners, we are helping more people achieve financial stability and meet their long-term financial goals.
Customers
Help low-income customers build a strong financial future and prepare for unexpected events
Community

Invest in innovative fintech solutions and financial coaching models
Employees
Advance the financial well-being of our employees through programs and resources
Promoting Financial Health Through Technology
We are harnessing the power of technology to identify and expand the reach of the next generation of financial technology products and services that meet the needs of struggling consumers.
The Financial Solutions Lab is a 10-year, $60 million initiative managed by the Financial Health Network in collaboration with founding partner JPMorgan Chase and with support from Prudential Financial. The Financial Solutions Lab's mission is to cultivate, support and scale innovative ideas that advance the financial health of low- to moderate-income (LMI) consumers and historically underserved communities.
Catalyst Fund, an inclusive fintech accelerator managed by BFA Global, advances financial health for underserved people across the world, focusing on Kenya, Nigeria, South Africa, India and Mexico.
The Financial Inclusion Lab, in collaboration with the Indian Institute of Management Ahmedabad's Centre for Innovation Incubation and Entrepreneurship (IIMA-CIIE) and MicroSave Consulting (MSC), supports innovative, technology-enabled solutions to address the financial health of people in India.
Stories and Insights