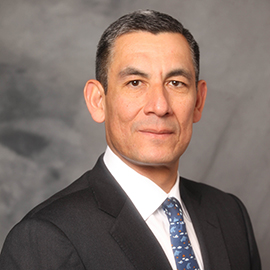 Carlos Hernandez is the Executive Chair of Investment and Corporate Banking, with responsibility for the firm's Investment Banking and Corporate Banking businesses. He is also a member of J.P. Morgan's Operating Committee and the Corporate & Investment Bank Management Team.
An investment banker for most of his career, Carlos has extensive experience leading teams that serve the world's top corporations and institutions. He has spent his entire career at J.P. Morgan.
In addition to leading Investment & Corporate Banking, Carlos also had oversight of Treasury Services between 2014 and 2019. He was global head of Investor Services, which provides institutional investors and broker dealers with a suite of services including custody, clearing and collateral management, as well as prime brokerage and financing, from 2012 to 2014. Before that, he led the firm's Global Equities and Prime Services businesses.
Earlier in his career, Carlos managed the origination and distribution business for the Americas, Institutional Equities for the Americas and Global Equity Capital Markets. He also served as head of Investment Banking for Latin America for the firm.
Carlos joined J.P. Morgan in 1986 in the Investment Bank's training program. He is currently on the board and serves as Chairman of the Fund Board of Trustees for Calvary Hospital.
Carlos has a B.S. in business from the State University of New York and an M.B.A. from Columbia University.