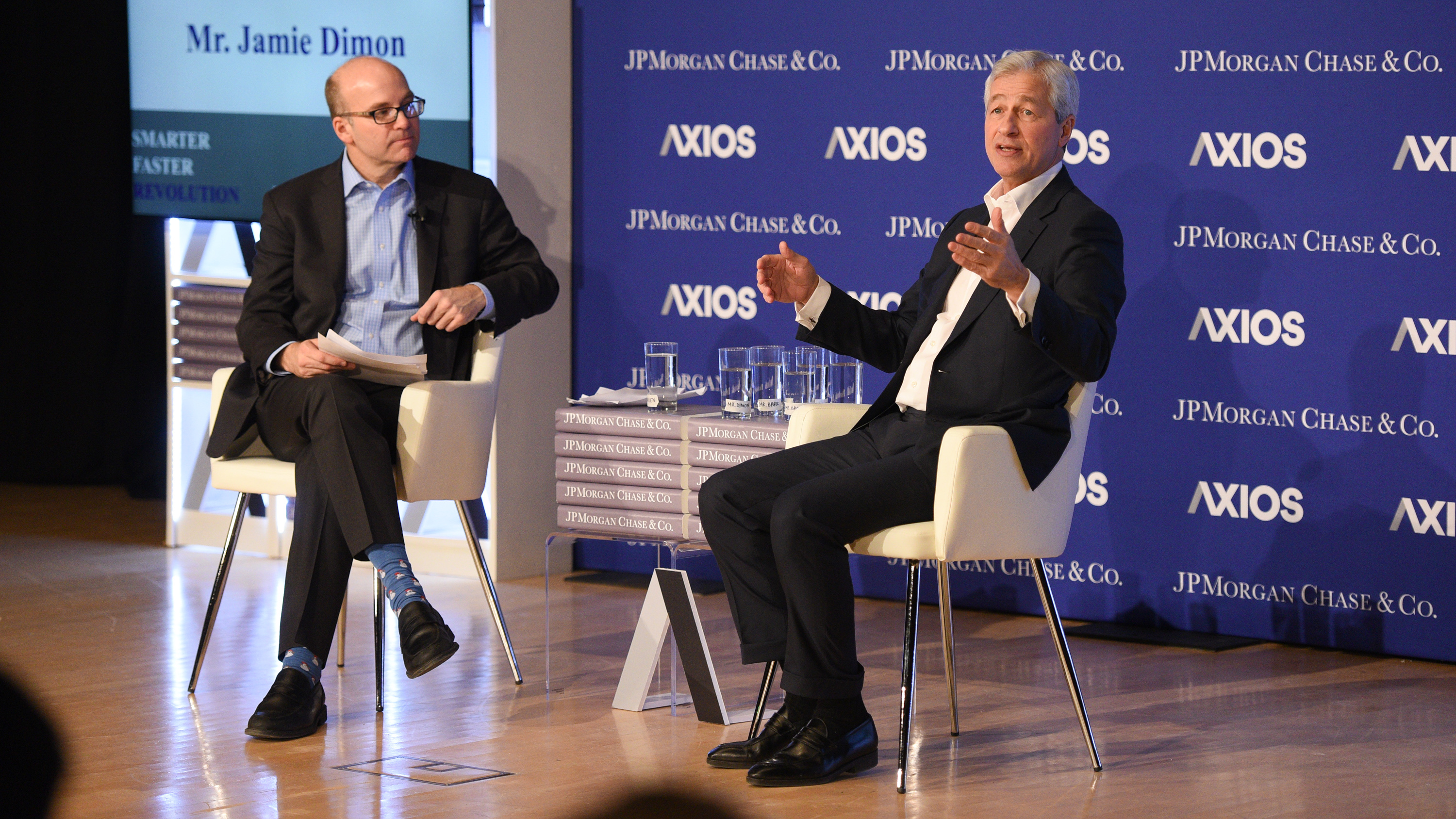 Stories
State of the Nation and the Future of Work
See how we help get students up to speed on the fast changing job landscape through Smarter Faster Revolution.
How can the era of the entrepreneur impact students' career ambitions? How can our younger generation prepare for tech-tonic changes in the workplace? The future of work is the biggest issue of our time.
On December 13th, at the University of Michigan, as part of the Axios Smarter Faster Revolution campus event series, Jamie Dimon, our Chairman and CEO, sat down with Axios executive editor and co-founder Mike Allen to discuss the state of the nation and further define what the future of work looks like. More skilled workers will be needed—cities, educators and businesses should work together to train for those future jobs. Dimon shared how Detroit offers a model for how cooperation has helped boost the local economy, create jobs and create a new generation of entrepreneurs.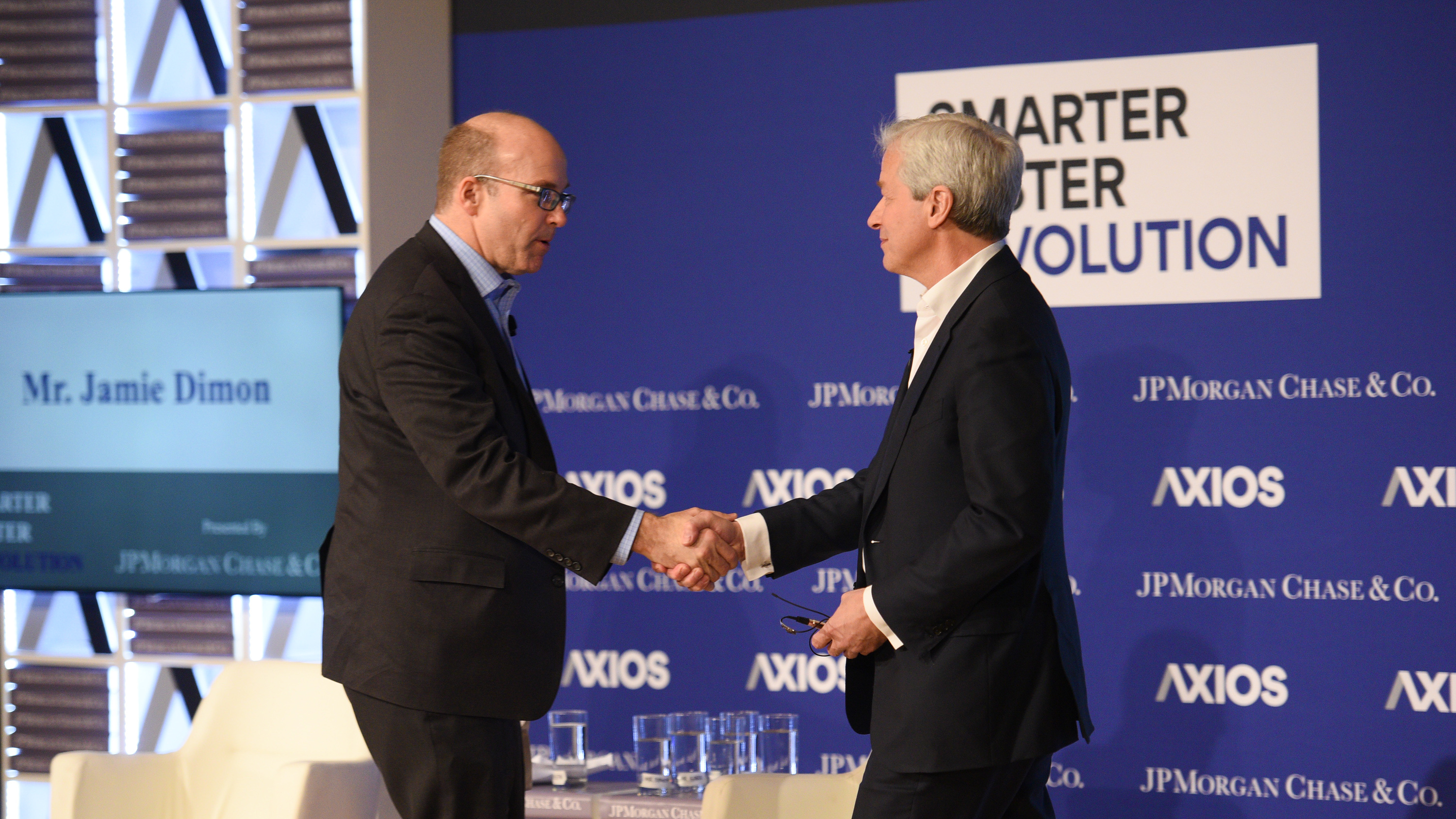 In 2015, JPMorgan Chase, as part of its $150 million investment in Detroit's economic recovery, partnered with The Detroit Development Fund and the W.K. Kellogg Foundation to help Detroit entrepreneurs of color start and grow their businesses. Since its inception, $6.5 million has been invested by the Entrepreneurs of Color Fund, which has provided 47 local small businesses with loans, created 572 jobs, and invested 49% to women owned small businesses.
"Our efforts in Detroit are all about applying our collective knowledge, advice and brainpower in collaboration with the public sector, nonprofits, schools and the government to maximize our impact."
Jamie Dimon, Chairman and CEO JPMorgan Chase & Co.
Because of the impact of the fund to date and the continued need, Dimon announced during the event that JPMorgan Chase has collaborated with new investors to nearly triple the size of the fund to about $18 million. We will also apply the learnings of the Entrepreneurs of Color Fund to create similar funds in San Francisco, California and the South Bronx, New York in 2018.
One word of advice Dimon shared with the younger generation, entrepreneurs and those entering businesses, "Take care of yourself first- mind, body and soul. Write your own story. You're responsible for your own career."
---
About Smarter Faster Revolution
With increasing globalization and an even greater reliance on technology, the future of the workplace and the role businesses play is constantly shifting. Businesses are paving the way and enacting innovative strategies that are truly shaping the future of work. To help our younger generation get up to speed, JPMorgan Chase partnered with Axios to present the four-part Smarter Faster Revolution campus tour series aimed at educating the next generation of workers—college students.
Our first stop was University of North Carolina at Chapel Hill. Our Smarter Faster Revolution tour will head to Howard University and Ohio State University in spring of 2018.
Learn more about our technology initiatives.