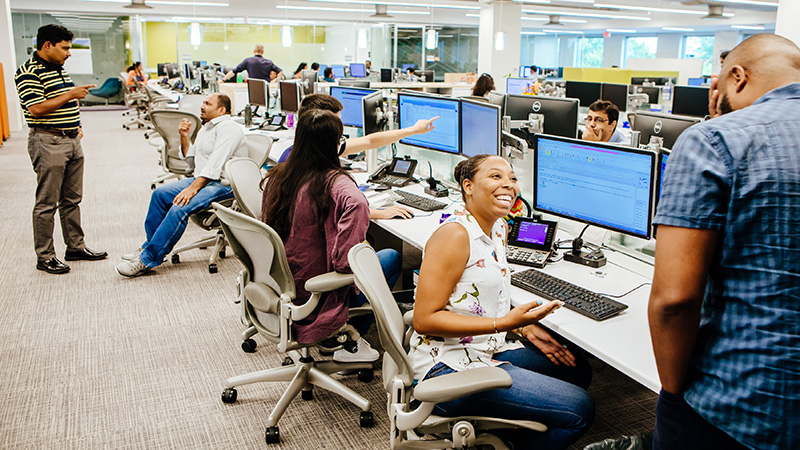 Stories
What Makes You Happy at Work?
TED and Adam Grant feature JPMorgan Chase in new WorkLife podcast.
Think about this: Most of us will spend over 90,000 hours at work over the course of our adult life. That's nearly 30% of our total adult waking hours. That time is precious, so how do you go about making it as meaningful and purposeful as possible? To help us figure that out, JPMorgan Chase, Warby Parker, Bonobos and Accenture have come together to co-sponsor WorkLife, a brand-new podcast series created by TED (of the famous TED Talks).
Throughout the WorkLife series, host Adam Grant – world-renowned organizational psychologist, top-ranked Wharton professor and New York Times best-selling author – explores unique work cultures, taking listeners on a journey in search of ways to improve their work lives. Through interviews with those leading the charge, Adam will observe, analyze and learn what companies are doing to make work life more meaningful for everyone.
Adam actually came to JPMorgan Chase to learn about two initiatives that the firm is engaging in to help improve our work lives. He sat down with Co-President and COO Gordon Smith, to discuss how he and other executives across the company are leading the "campaign to run more effective meetings," focusing on making meetings more effective and a better use of our precious time. Adam also sat down with James Mahoney, Executive Director and Head of Autism at Work, to discuss why programs like this are so important for JPMorgan Chase.
---
To listen to WorkLife, subscribe now on Apple Podcasts, Google Play or on your favorite podcast provider, and look out for our senior leader's segments throughout the series.