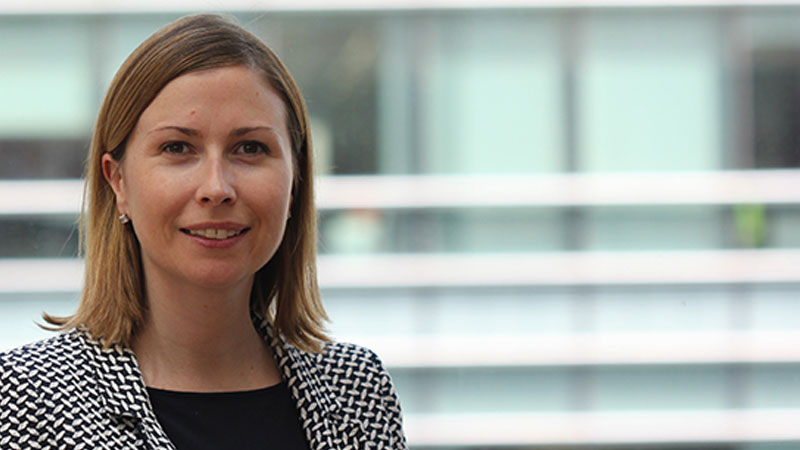 Insights
Pushing Boundaries, Taking Risks
Six years ago, I found myself interviewing to become a senior investor in the Middle East team. It was a 12-hour-long day and I was unbelievably sick: after an overnight flight, a fever had joined forces with my sinus infection.
All throughout the interview process, I had been faced with uncertainty that — given the local mores — a woman could be successful in the position. While people were excited about the prospect of more women leading in the region, there was a sense that there were limits to what a woman could accomplish in the Middle East. At the time, I was too tired to be frustrated, and vowed instead that my actions would prove the doubters wrong.
I got over the flu, got the job and most importantly, I got the opportunity to build a track record of excellence to show that I was more than capable of handling the role. Winning that confidence wasn't an overnight process, but it was an enormously rewarding challenge, and getting out of my comfort zone and continually broadening my horizons has always been crucial to me.
That determination paved the way for me to become first female Investments Team Leader in the Middle East in 2013, and set the stage for another first this year: taking on the responsibility of being the first female Middle East Market Manager — this time, there was no question about whether or not a woman could be successful in the position.
Since becoming Market Manager, I've dedicated a lot of thought to the initial skepticism I faced, and what lessons I've taken away from my years in the region.
So much of what stymies progress isn't hostility, but fear: it hasn't been done before, so we never knew it could be done. But once you start, and start proving yourself with your work, that artificial limitation falls away, and you can look ahead to tackling even more preconceived boundaries head-on.
These experiences have served to highlight the value of a holistic view on diversity: not just ethnicity or gender, but of experience, skill and personality. It's something I keep front of mind every time I go through the hiring process, trying to really learn about a candidate and visualize what they can bring to the team to help us to provide better service. At the firm, we're fortunate to have an enormously diverse client base, and the bankers, investors and advisors we engage as their partners must reflect that same diversity. The worst thing in the world is to build a team where everybody is the same.
It's a lesson that's helped shape my career, and one that drives how I choose to lead and build my team. And I urge you, too, to meet every obstacle with an open mind, the energy to break it down and the courage to overcome the status quo.
---
About the author: Tara Smyth is a Head of Middle East and Turkey for J.P. Morgan Private Bank, based in Geneva, Switzerland. She serves on the J.P. Morgan (Suisse) SA Management Committee, the Private Bank EMEA Management Committee and represents the Private Bank on the MENAT Cross Line of Business Regional Management Committee. She oversees J.P. Morgan Private Bank's strategy in the Middle East, as well as being responsible for ensuring that J.P. Morgan delivers a seamless client experience in the region.
After graduating from Trinity College Dublin with a Master's degree, specializing in Finance, Tara joined J.P. Morgan's Graduate Program in 2000. She worked as an investment advisor at the Private Bank in New York before moving to J.P. Morgan (Suisse) SA in 2010 as a senior investor in the Middle East team. In 2013 she was promoted to Head of the Middle East Investment Team and was appointed Market Manager in July 2016.Tara co‐founded the EMEA Private Bank Women's Network in 2011.
She currently resides in Geneva, Switzerland with her husband and two daughters.
Read how other leading voices are championing a more inclusive workplace.
Learn more about Women on the Move, our initiative that supports female employees by addresses the unique challenges they face.