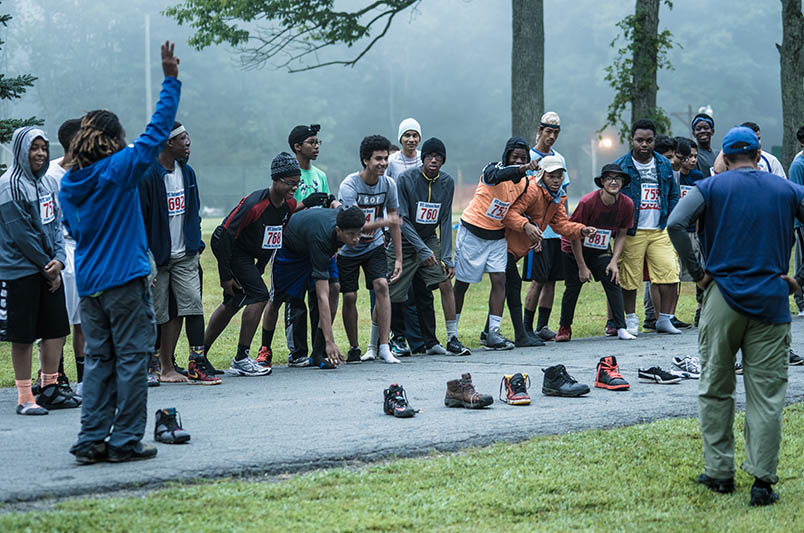 Stories
Shattering the Status Quo
Young men are inspired to follow bigger dreams through the Fellowship Initiative's Outward Bound program.
Too many young people face daunting odds as they attempt to navigate the challenges of high school and the prospect of college and the workplace. For young men of color, particularly those from economically distressed communities, the challenges of poor educational opportunities and few positive role models can put high school graduation and the promise of a college degree out of reach.
According to The Schott 50 State 2012 Report on Public Education and Black Males, the high school graduation rate for Black and Latino men in New York State is 37% - compared to 78% for White men, the lowest graduation rates for Black and Latino men of any state in the country.
To counter these odds, JPMorgan Chase launched a three-year pilot to see if the right combination of intensive academic and leadership training could help young men of color graduate from high school, access and persist in competitive four year colleges and universities.
Since then, we've seen an incredible response from our 24 New York Fellows, all of whom continue to break the status quo and excel in their own personal, academic, and professional development. Here are some statistics on how well they performed with the right resources and guidance: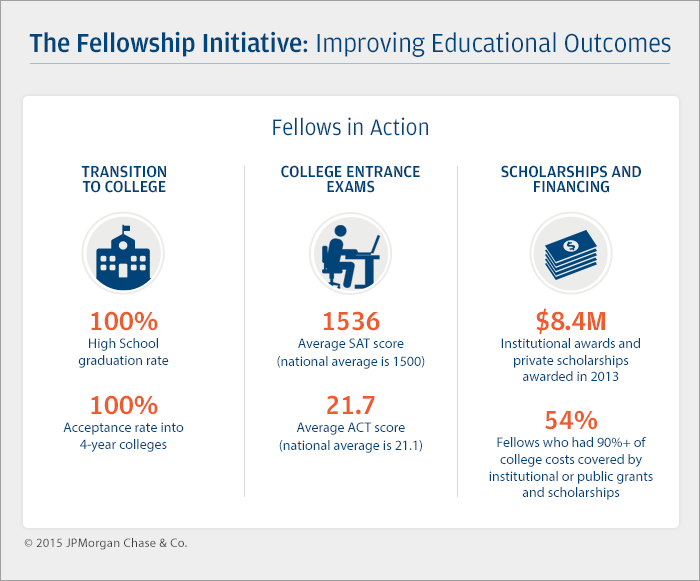 Because of the success that we've seen with the Fellows in New York City, we have expanded the program to two other cities and now have Fellows in Chicago and Los Angeles. This past summer, the Fellows from these two cities participated in their own college tour and Outward Bound trip to learn about academic opportunities and the importance of teamwork.
Over the summer, the Fellows visited colleges such as Marquette University, New York University, and UC Santa Cruz and participated in an outdoor learning experience through a collaboration with Outward Bound. Their experiences gave them a fresh and exciting perspective about their futures. Here are a few personal statements from the young men on their college experiences:
Joseph S. - "Going to all of these universities was a blessing; I wouldn't have ever thought I would visit any of these campuses. It really helped me realize that I have to broaden my options on where I should go."
Oscar B. - "The college tour upstate was a real eye opener for me personally and it got me excited for college. I became interested in universities like Stanford, UC Davis, and Berkeley. It showed me what college life was like and it motivated me to keep on pushing to get better grades."
Joel S. - "During TFI this summer I was allowed to see and experience many opportunities I normally wouldn't have been able to. It helped me make new connections and expand my college applications list."
The Outward Bound experience pushed the young men to challenge themselves to step outside of their comfort zones. They were placed in groups and had to brave a variety of outdoor activities together such as rock climbing, kayaking, hiking, and repelling to build teamwork and comradery. These experiences and lessons gained from the trip helped the cohort build and form a stronger support system amongst each other. Here are some photos of the Fellows engaging in various team building activities:

---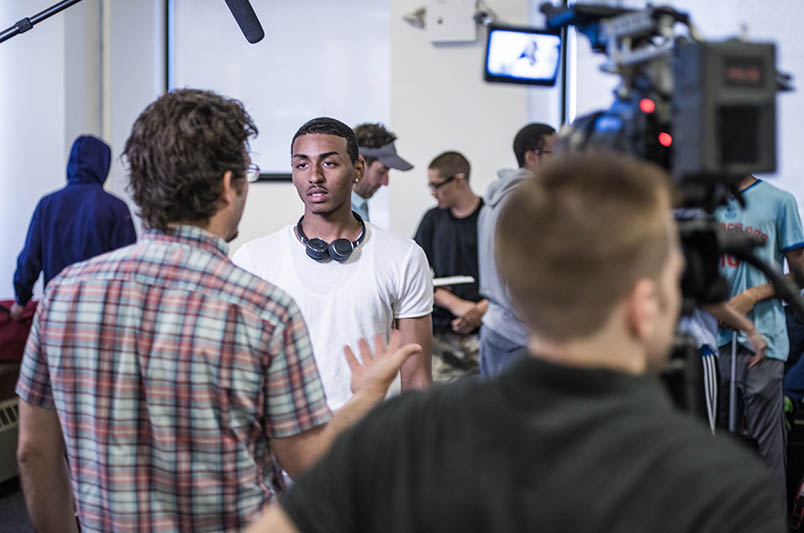 Hezekiah considers the challenge ahead and talks about the importance of preparation before the Fellows leave for the Outward Bound trip.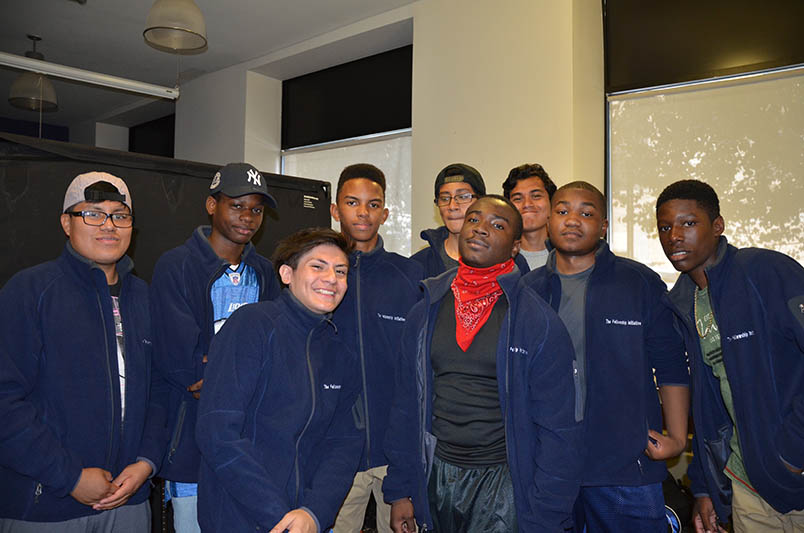 At the Outward Bound offices in Queens the Fellows complete the final check of their gear before they get on the bus to head to the Catskills.
From left to right William, Jordan, Sam, Justin, Victor, Brian, Elliot, Damean and Roshard.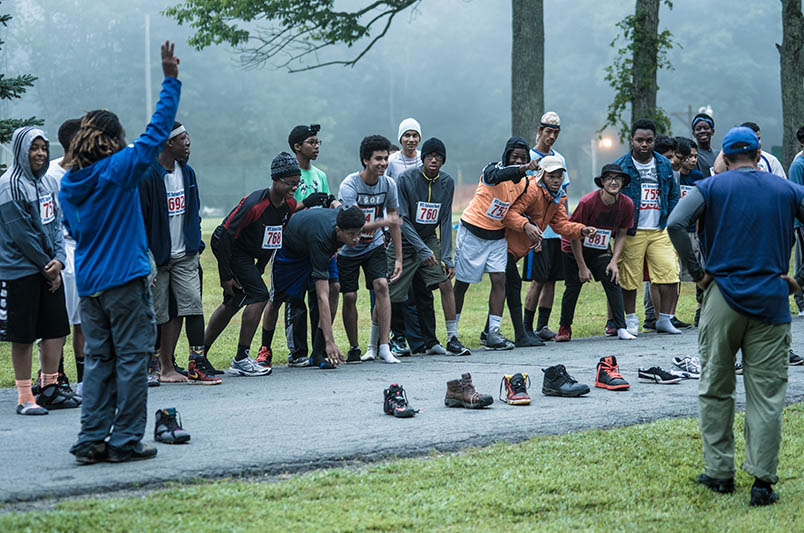 On the starting line, everyone had to take off one shoe before the race started and when they were given the signal to go they raced to put on the shoe before they could run.
Read More
From left to right facing the camera Kenigh, Roshard, Derek, Javon, Ahmed, Ezekial, Douglas, Aidan, Jordan, Mark, Winston, Miguelito, Tri-jeye, Eleusis, Edgar, Daniel, Ian and Damiani.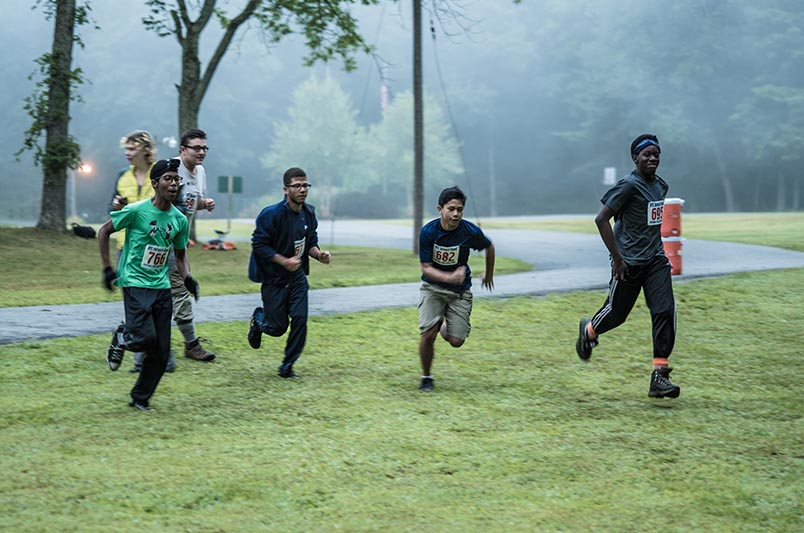 The run starts as the Fellows sprint off of the starting line. From left to right Ezekial, Bryan, Edwin, Daniel and Ian.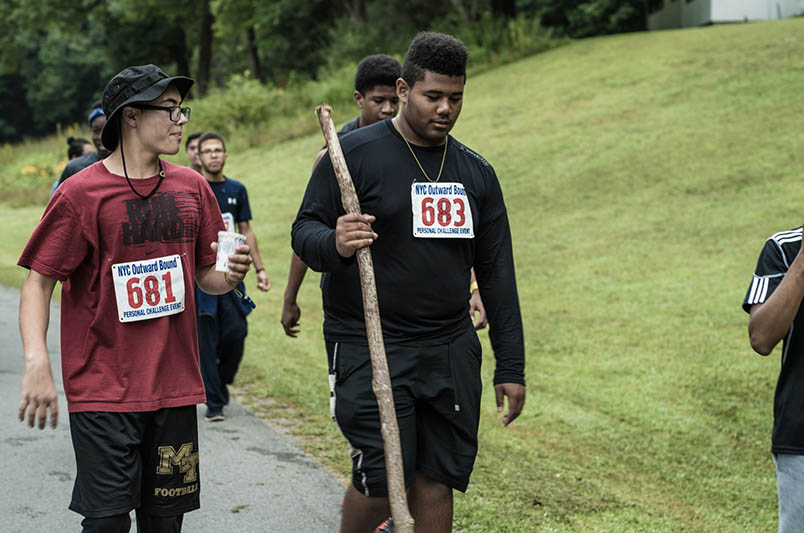 Avery finishes the run with the support of the other Fellows. From left to right Miguelito, Edwin, Javon and Avery.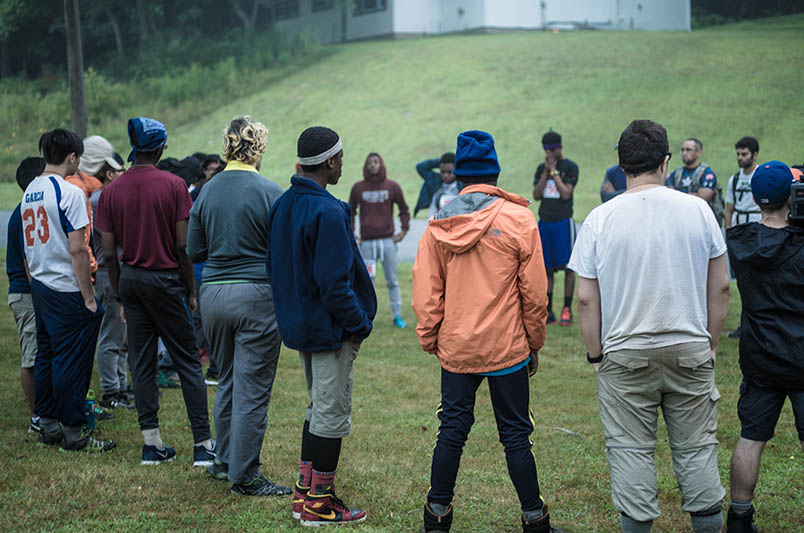 After finishing the 10 day course with a run everyone comes to together to reflect on their accomplishment in a Fellowship Circle.
Read More
From the near left to right Sam, Steven, OB instructor Erin, Roshard, Lenny and Bryan.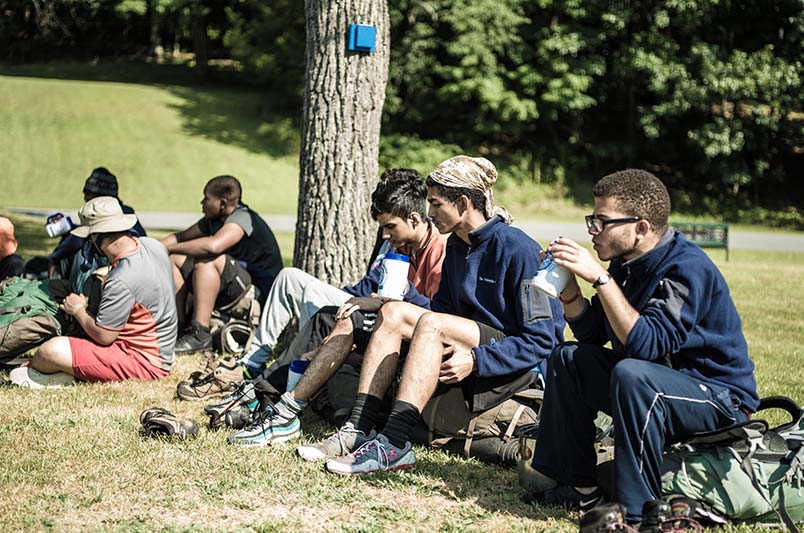 The Fellows rest and spend some time reflecting on the expedition at breakfast on the final day as they wait to be picked up to head back to New York.
Read More
From left to right Derek, Damean, Damiani, Elliot, Aidan, Winston and Edwin.
---
Braxton D. - "During rock climbing, kayaking, and hiking, we all pushed each other to do what we thought couldn't be done. Thanks to the trip I feel as if I can reach all of my goals with the help of my Fellows in the TFI brotherhood."