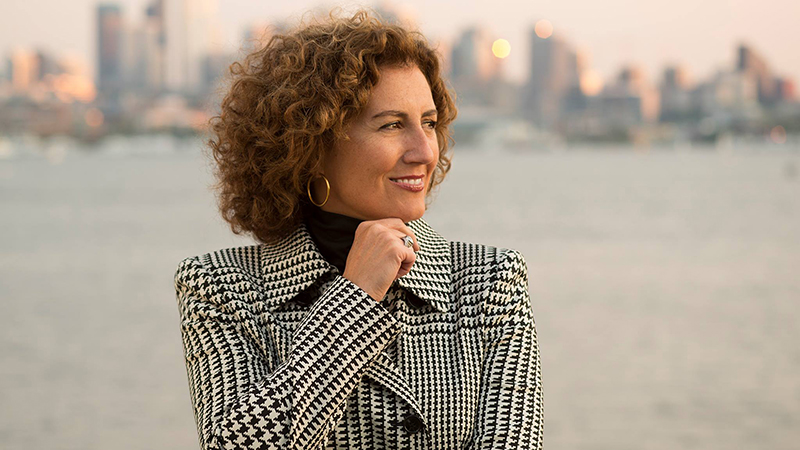 Stories
Success is Sweet: One Woman's Journey from Volunteer to CEO
Jean Thompson revives Seattle Chocolate to benefit the company and the community.
Jean Thompson's unexpected journey to the corner office began nearly 15 years ago as a marketing volunteer. Having left her job at Microsoft to raise her young children, she was looking for a way to continue using her professional skills. At the time, she and her ex-husband shared majority ownership of the then-floundering Seattle Chocolate company. But when the company's then-CEO unexpectedly left, Thompson put aside her plans to become a teacher to focus on Seattle Chocolate's revival.
"We didn't have a choice," says Thompson. "We couldn't sell the company because it was losing money. Plus," she adds, "I love the product."
A New Company Direction
In the following years, Thompson methodically turned around Seattle Chocolate, growing it into the thriving premium brand that it is today.
As Thompson explains, "At the time that I took over, everyone in the industry was marketing chocolate as a gift that women were waiting for someone to give them. But no one has ever given me chocolate in my life, and I eat it every day. So, I knew there was a lot of potential to improve."
At Thompson's urging, the company began experimenting with packaging, departing from the traditional brown treatment in favor of fresh, vibrant colors and designs. Seattle Chocolate also began focusing on women, the primary purchasers of chocolate.
"Since I was the target audience, that part was easier for me," says Thompson.
More difficult was the company reorganization.
"It was painful," admits Thompson, "like a kitchen remodel. We would fix one department and now the next department looked bad in comparison, so we had to fix that too." What she assumed would be a year-long push to profitability ultimately took nine years.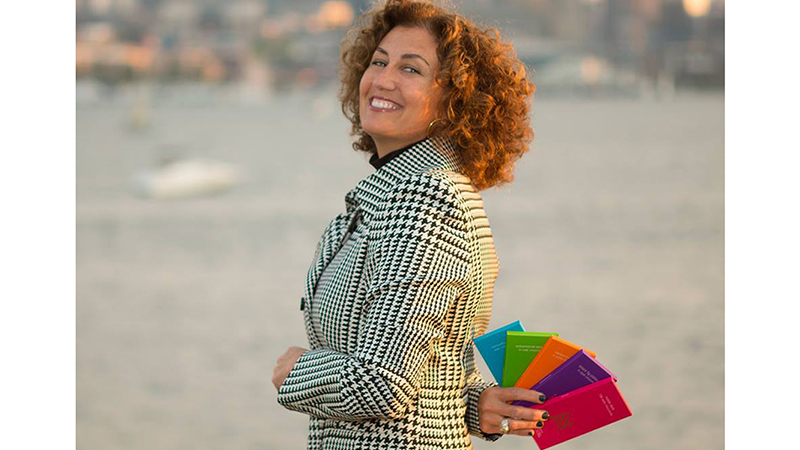 But her hard work has paid off. Today, more than 8,000 stores across the U.S. and western Canada sell Seattle Chocolate. The company also operates two locations, one in their headquarters south of Seattle and a second at the city's airport.
Better Business for a Better World
As CEO, Thompson is also committed to using sustainable business practices. The majority of the cocoa used by Seattle Chocolate comes from Rainforest Alliance Certified farms that promote conservation, employ safe labor practices and offer fair wages. Other ingredients are sourced locally to support entrepreneurs in the Pacific Northwest, including coffee from Seattle, toffee and biscotti from Woodinville, WA, and nuts, seeds, fruit, and honey from Eugene, OR.
But Thompson didn't stop with sustainable business practices. Seattle Chocolate's most recent line, jcoco, is not only more adventurous with its ingredients—think puffed quinoa and sesame—but also has philanthropy baked in. For every three-ounce bar sold, the company will donate a serving of food to someone in need. To date, Seattle Chocolate has leveraged jcoco sales to donate more than 2.8 million servings of fresh food to various food banks across the country.
JPMorgan Chase helped make one of Thompson's goals a reality by financing the company's store at the Seattle airport.
"Our name lends itself to people traveling in and out of the city, so it's been a dream of mine to have a store in the airport," says Thompson.
"We are excited to continue to fuel Seattle Chocolate's growth," adds Riq Molina, vice president of business banking at JPMorgan Chase. "Besides employing people here in Seattle, they are also supporting a lot of great nonprofits. I love this company and am excited for what the future holds for them."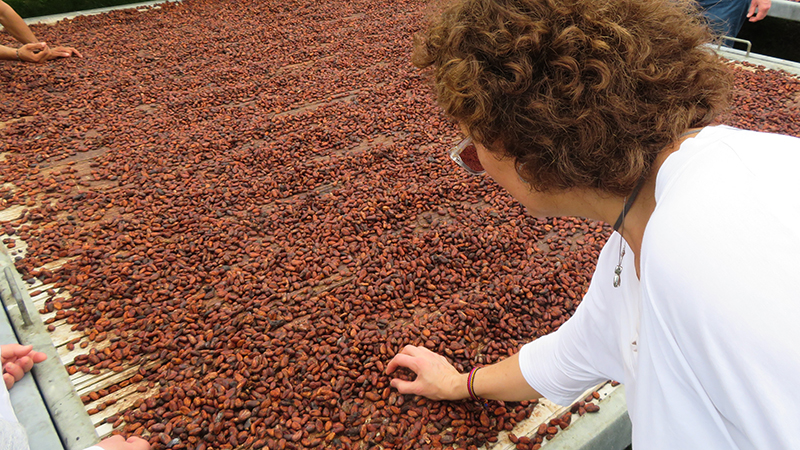 The two companies also happen to share a passion for uplifting the Seattle community. As the fifth largest philanthropic contributor in the state of Washington, JPMorgan Chase has contributed more than $70 million to the Seattle area over the past ten years.
Which is one on many reasons that JPMorgan Chase is excited to support and accelerate Seattle Chocolate. "JPMorgan Chase excels at identifying and understanding a company's needs, not only today but also down the road, to ensure that we can support them over the long-term. That's what makes our partnership with Seattle Chocolate so strong," Molina says.
Thompson agrees. "JPMorgan Chase is very easy to work with, which I actually think is a big deal when you're a small business and you're stretched thin. They've designed their services to make my life easier."