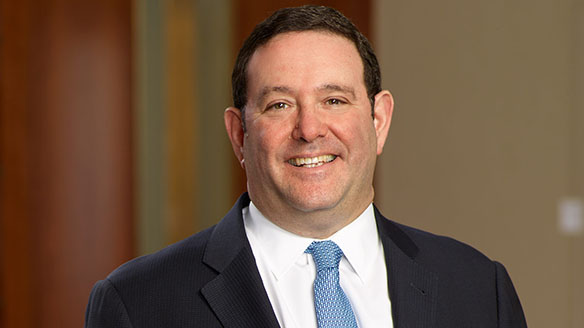 Insights
Putting the Skills of our People to Work for our Communities
JPMorgan Chase recently concluded its first Service Corps cohort in Paris. I was struck by what one of my colleagues shared when we gathered to hear reflections from our nonprofit partners and volunteers.
"It's been an experience I will carry with me for the rest of my life," said Simon Braeutigam, a Service Corps participant. Simon, who is a part of the firm's Treasury and Chief Investment Office in New York, had spent three weeks working with a Paris nonprofit to develop the tools to analyze its work and increase the sustainability of its operations.
France's leading newspaper, Le Monde, wrote about the impact our Paris Service Corps has had in strengthening our investments and building the capacity of our nonprofit partners.
Building the Service Corps
JPMorgan Chase launched its first Service Corps Program four years ago in Detroit, where our company has made a significant, long-term investment to accelerate the city's economic revitalization. Collaboration with partners across sectors, particularly nonprofits, has been central to our approach on the ground. As we assessed what resources and tools our company can bring to bear for the city of Detroit, we found two things:
First, we saw the opportunity where our company can be a valuable partner in addressing challenges by putting the capabilities of our firm and the knowledge of our people to work for our communities.
Second, supporting the nonprofit sector is essential to strengthening the underlying systems needed to support and deliver sustainable change. Nonprofits play an important role in building communities by providing critical services that contribute to economic stability and mobility. But they often face many operational challenges.
Public and private funding for nonprofits tends to focus on building and expanding programs, as opposed to investing in their core infrastructure. As a result, many nonprofits are hindered by a lack of support that can strengthen their operations and enable them to deliver their services more effectively.
With this in mind, we created the Service Corps Program — modeled off of IBM's successful skills-based volunteer program — which sends teams of our top-performing employees from around the world on three-week, in-market assignments to put their skills and expertise to work on behalf of our nonprofit partners that are working to build stronger communities. To date, nearly 240 employees from offices in 19 global cities have contributed more than 30,000 hours across 66 projects at nearly 60 organizations in Chicago, Detroit, Hong Kong, Paris, Johannesburg, London, Mumbai, New Orleans and Uberlandia.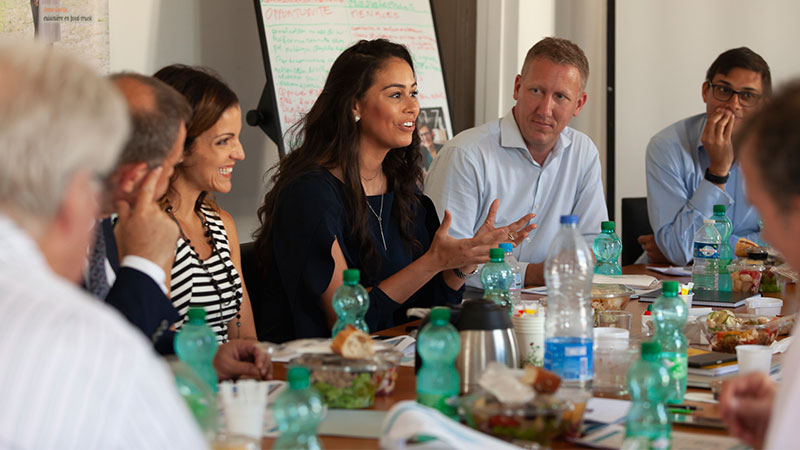 The Paris Service Corps
Frédéric Bardeau, President and Co-Founder of Simplon — a Paris-based nonprofit that trains individuals from underserved communities for jobs in the tech sector — was interested in expanding his business internationally. When asked what his strategy was, his response: "our strategy is that we don't have a strategy. The phone rings, we pick it up and say yeah, we'll get it done. That's it."
In addition to awarding Simplon a grant to increase access to jobs in the technology sector for young people in economically distressed areas, JPMorgan Chase deployed a team of four Service Corps members. Over the last few weeks, the team has worked to develop a streamlined, efficient process to examine business opportunities and a strategy to fund their international expansion.
"Now when the phone rings, Simplon has a decision framework to guide them in pursuing international opportunities that have high social impact, low operational complexity, high profitability, low risk and are sustainable," said Nathan Froelich who works in Corporate Responsibility in Ohio and was member of the Paris Service Corps working with Simplon.
To date, nearly 240 employees from offices in 19 global cities have contributed more than 30,000 hours across 66 projects at nearly 60 organizations in Chicago, Detroit, Hong Kong, Paris, Johannesburg, London, Mumbai, New Orleans and Uberlandia.
Francois Durrolet, CEO of Simplon, described how valuable it was to have an entire team dedicated to addressing a specific need within his company. They worked hard, he explained, they were enthusiastic, brought a wide range of unique skills to the table, which helped define their goals and provided the organization with concrete steps to achieve them.
Our nonprofit partners are not the only ones who benefit from this program.
Shahyar Safaee shared how this experience with Simplon has helped him sharpen his leadership skills and ability to work efficiently with others. In his role at the Corporate and Investment Bank in New York, Shahyar has to determine what areas he should lead on where he can be helpful to his teammates. "This was an area of opportunity for me and the Service Corps allowed me to test this in a different environment as we realized we couldn't all be involved in every detail," he said. Each person learned about the importance of asking themselves 'what value can I add?' in order to effectively tackle a problem as a team.
We often talk about a win-win scenario, but this program is a great example the dual benefit that coordinating financial and non-financial resources can have. The Service Corps Program not only maximizes the impact of our philanthropic investments, it also allows our people to grow and develop their leadership skills while helping others and serving their communities. The program fosters collaboration, innovation and develops leaders who then apply this commitment to everything they do, deepening their connection with their colleagues, their work and communities.