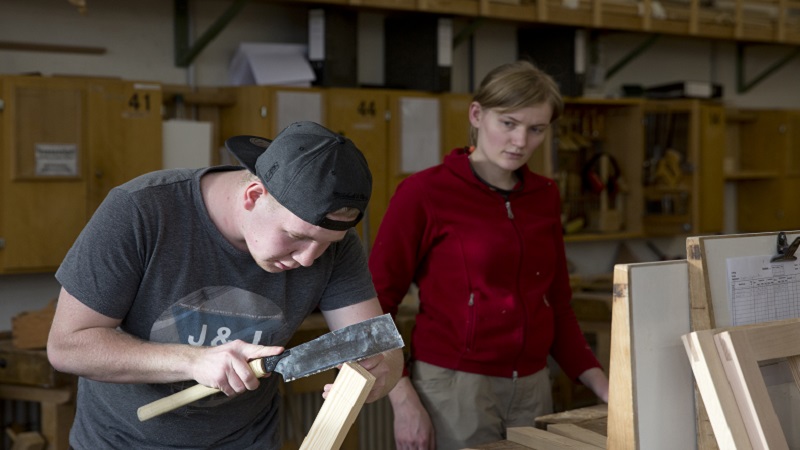 Stories
Jobs for Americans: A Lesson from Germany
Following in Germany's footsteps could lead the U.S. to a stronger workforce.
The good news: The unemployment rate has dropped below five percent. But this doesn't mean all is well with the U.S. labor market. More and more, we hear of employers who are struggling to fill open positions - which raises the question: What steps should we be taking to build a talent pipeline that will expand opportunity and drive competitiveness? One answer comes from the example of Germany, a country where a combination of policy and practice helps to align the needs of employers with the skills of workers.
More than half of all the unfilled positions in the U.S. are so-called middle-skill jobs, meaning they require a high school diploma and some post-secondary education but not a four-year college degree. Many of these middle-skill jobs are both high-tech and professional positions, and more important, many of them pay well. Because of the lack of qualified candidates though, they take twice as long to fill - 40 days instead of the average 20.
All those open jobs suggest just how much a focus on narrowing the skills gap would mean, both to U.S. competitiveness in the global economy and to Americans who want to earn a solid living wage. It could also potentially represent significant savings to parents and high-school graduates who may no longer be required to pursue college degrees that often come with high price tags and significant student debt.
For all these reasons, middle-skills training has become an urgent goal of U.S. policy makers, educators, and the private sector. The public sector is driving policy initiatives at every level of government, and the private sector is increasing its support for job-training programs as well. That private-sector, philanthropic approach is one that JPMorgan Chase has honed over time, part of a model that leverages its core business, creates an environment of collaboration and uses data and analysis to give partners the best possible tools to address crucial drivers of inclusive growth. Experience has shown that one of the best means to do that is an effective workforce-training system.
That collaboration among the public sector, private companies, and the nonprofit community serves to identify global best practices, to test and learn, and to explore new ideas to expand progress and create sustainable solutions.
One of the world's leading models can be found in Germany, whose workforce development effort emphasizes apprenticeship — a system of training that combines on the job, paid experience with classroom learning. This sets students up to compete for jobs directly out of school, and to obtain relevant professional licenses more easily.
Youth apprenticeships are 12 times more popular in Germany than in the U.S. They have one of the lowest youth unemployment rates of advanced economies.
60%
of students in Germany pursuing apprenticeships
5%
of students in U.S. pursuing apprenticeships
6.5%
of students in Germany unemployed (Jan 2017)
11.5%
of students in the U.S. unemployed (Jan 2017)
Thanks in large part to its apprenticeship programs, the unemployment rate for German youth is one of the lowest in any of the world's advanced economies: 6.5 percent as of January 2017, compared to an estimated 11.5 percent in the U.S.1
Germany's apprenticeship programs are an extension of artisan and merchant guilds that date back to the Middle Ages, before Columbus even "discovered" America. And the success of Germany's apprenticeship programs is due in part to the country's robust manufacturing sector, which is ideal for apprenticeships. But given their history, they have also adapted apprenticeship training to many of their open middle-skills positions, from nurses' aides and mechanics to bookkeepers and child-care workers. JPMorgan Chase's New Skills at Work program, alongside the Institute for Public Policy Research and German organization Bertelsman Stiftung, published data in 2016 examining both the successes and challenges around the German apprenticeship system.
Germany's educational system incorporates courses that give students a general sense of various careers, but much of its success springs from the generous support that the country's corporations give to on-site apprenticeship programs – part of a system where companies are required to support training programs through their local chambers of commerce. As a result, apprenticeship programs are integral to employers. "This has nothing to do with corporate social responsibility," one human resources manager in Germany said. "I do this because I need talent."
No two countries are alike, of course. Education and training systems evolve from every nation's unique social, cultural and political climate. But the good news is that the U.S. appears to be on a path to grow support for these kinds of programs.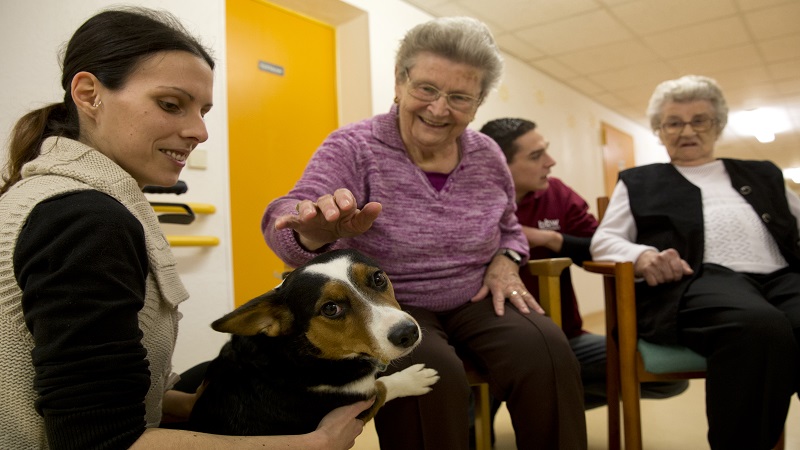 In recent years the U.S. has seen a surge in its own apprenticeship programs, which combine support from business and the public sector with private sector and nonprofit commitments. These programs are already working to prepare students for careers in open middle-skill jobs.
One example is the Community Health Worker Apprenticeship Program in the Bronx, New York – which is supported in part by the Healthcare Career Advancement Program (H-Cap), a national organization dedicated to expanding apprenticeship opportunities in healthcare. The program combines classroom learning with on the job experience in Bronx Lebanon Hospital. The program, which launched in early 2017, is an example of using apprenticeship to address a vital need for frontline healthcare workers. It's also part of a broader effort from JPMorgan Chase and local organizations to support healthcare job training efforts around the country. By working directly with patients at Bronx Lebanon – while being paid a steady salary – and also being immersed in classroom learning, students in the program gain the unique skills set required for healthcare work, combining clinical skills with cultural and community awareness.
It's a system similar to German programs, but also marshals the diverse set of support unique to America's fledgling apprenticeship system.
To further efforts like this, President Obama introduced ApprenticeshipUSA, a program initially funded with $90 million - $60 million for state programs, $30 million for programs in fast-growing industries, such as high tech.
As the German model suggests, however, the final piece of the puzzle is corporate engagement. U.S. corporations are complementing apprenticeship efforts by investing in so-called "upskilling" programs. The forefront of that effort may come from private sector philanthropy as businesses slowly integrate apprenticeship into their job training programs. JPMorgan Chase, for instance, has designated more than $325 million to programs that train Americans for middle-skills jobs, applying their model of philanthropy to expand skills training across the board, but especially young people, who face abnormally high unemployment rates.
Like JPMorgan Chase, an increasing number of U.S. corporations are supporting skills-training programs because they have a stake in the growth of the U.S. economy. In addition to addressing their own workforce needs, they are investing in a virtuous circle of growth: More workers mean a more prosperous society and stronger economy for everyone, underpinning the belief that business success starts with thriving communities.
That's the ultimate ambition for Germany's apprenticeship program as well, according to Burkhard Kuebel-Sorger, a member of Germany's national Corporate Social Responsibility committee. "It's actually not just to give them the qualification in order to perform [a] job," he says. "It's also to make them fit for life."
Germany's apprenticeship efforts can continue to serve as a model for employment growth in the United States. With the support of its public and private sectors, the increased support for apprenticeship and upskilling efforts will contribute to inclusive economic growth in the U.S. and around the world
---
JPMorgan Chase's workforce training commitments are part of its broader Corporate Responsibility initiatives for inclusive growth, which are driven by the model of philanthropy it has developed over time. You can learn more about how that model is working around the world in the firm's new Corporate Responsibility Report. Its New Skills at Work and New Skills for Youth initiatives are a combined $325 million effort to expand skills training opportunities worldwide, especially among young people and students. New Skills for Work supports apprenticeship programs like H-Cap around the country and around the world.