News
Message from Gordon Smith and Daniel Pinto: Our Ongoing Efforts to Improve Culture
Dear colleagues,
We are managing through uncertain times right now and recognize many of you are focusing much of your day on responding to the ongoing spread of the COVID-19 coronavirus. While this is a top priority for all of us, we want to make sure you know we haven't lost sight of our commitment to keeping you informed about our ongoing efforts to strengthen our culture. Now, more than ever, we need the best of everyone because only together will we get through these unprecedented times.
As you know, after the media reported on alleged discrimination in our firm last year, Jamie asked Gordon to lead an internal team to take a hard look at how we do business so that we could gain a deeper understanding of what more we can do to root out racism and discrimination anywhere it exists.
Challenging our people to be clear-eyed and open to change, we tasked many of our senior leaders from across the firm, from multiple lines of business and control functions, to evaluate our policies, procedures and programs firmwide, to ensure they are fair for all employees and customers. To be clear, we are looking across the whole firm and at everything we do.
As a result, we've identified a number of areas that, with enhanced, scaled or new programming or processes, would serve to improve our culture in important ways. For example, we focused on employee and customer complaints — examining common themes, where they originated and where opportunity exists to improve.
We also looked at how employee discretion may affect product accessibility across lines of business. We found opportunities to increase awareness about the firm's Diversity, Equity & Inclusion strategy, and we identified a need to expand our diversity recruitment efforts to help us hire more diverse talent, and to implement mandatory firmwide training.
While this work is ongoing, here are five initial areas where work is now underway, including:
Enhancing our employee feedback process
We are looking hard at how we treat an employee complaint when it comes in. We are already working to simplify escalation channels so employees are clear on where to submit complaints, in addition to further building out our capabilities across complaints to better understand the full scope of the individual's experience. Feedback suggests that employees are not always clear on where to submit complaints, so we are working to identify where improvements are needed.
Employees are encouraged to use existing channels to report inappropriate conduct or discrimination. We will continue to strengthen these "listening posts" and reporting channels in an effort to make sure every one of us feels safe and confident identifying and reporting inappropriate behavior.
Making it easier for customers to access products and services
We regularly review the products and services we offer to customers, and we are looking for ways to boost customer connectivity across our full spectrum of consumer products. To start, we are focusing on:
Enhancing ease of navigating and guiding customers through our full range of products and services available across our entire branch network; and
Re-evaluating the qualification requirements for new product features and benefits.
We will improve product parameters and strengthen monitoring tools to ensure the exercise of discretion works as intended.
Bolstering our hiring systems to build a more robust pipeline of diverse talent
Attracting the best talent can only be achieved through a dedicated focus on inclusive recruiting, so we are recommitting ourselves to this effort. We have made progress in this area, with programs such as Advancing Black Leaders, a program focused specifically on increased hiring, retention and development of talent from within the black community. Over the past four years, we have increased the number of black professionals in our most senior ranks, with the number of black managing directors and executive directors up by more than 50 percent.
In addition, we are expanding our specialized team dedicated to conducting more targeted outreach to recruit diverse talent. We will expand on our program to hold hiring managers and recruiters at the highest levels of the company accountable for hiring a diverse group of professionals.
Instituting required firmwide Diversity, Equity & Inclusion Training
In order to drive more diverse and inclusive behaviors amongst our leaders, managers, employees and customers, we are requiring diversity, equity & inclusion training for all employees at various points throughout an employee lifecycle, including at the time of hire, and periodically thereafter. We expect all employees to fulfill these requirements.
Because the role of the manager is arguably the most critical role in promoting our culture deep into the organization, we will make additional manager training mandatory at the time of promotion to a people-manager role, and at the time of promotion to a senior leader role, in addition to other developmental moments for managers. We already have training in many parts of the organization, including programs like "Journey to Inclusive Teams" and the required unconscious bias training for branch managers. We will continue to enhance and embed this required training throughout the manager's career.
We know that it is essential for managers to be inclusive leaders and we will focus on helping them recognize ways they can be intentional about inclusion as they recruit, hire, retain and develop diverse talent.
Increasing the diversity of the businesses we partner with firmwide
We are fully committed to a fair, equitable and inclusive company for our customers, our employees, our partners and our suppliers. This is part of every manager's job, and they will be held accountable.
The diversity of the businesses we partner with across the firm is just as important as our employee diversity — from the small businesses to which we provide access to capital, to our asset managers, to our suppliers and to the companies we assist in bringing public.
We intend to increase diverse representation through structural process improvements in how we select partners and build our pipeline.
The firm will also continue to use data and research to further inform the development of products, services, employee programs and community investments that help address racial disparities in wealth building.
This all goes to say our work described above is representative of our deep commitment and is ongoing. It is not a "one and done" event. We will remain steadfast, continue to work now and in the future, and remain ever-vigilant in our effort to maintain a culture where racism cannot live or thrive. Over the next 30 days, each business will review their current strategies and contribute a plan to bring this to life and each business will be held accountable.
Let us say again, we are all the keepers of our culture and we are committed to ensuring that ours is one where all employees and customers are treated equally and fairly, and where all of us receive the opportunity and mutual respect we deserve.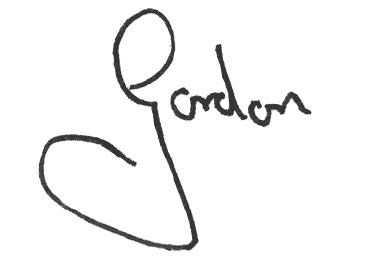 Gordon Smith, Co-President and COO for JPMorgan Chase; CEO, Consumer & Community Banking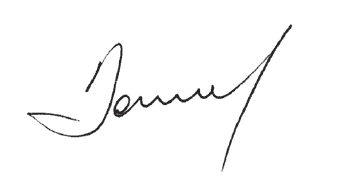 Daniel Pinto, Co-President and COO for JPMorgan Chase; CEO, Corporate & Investment Bank