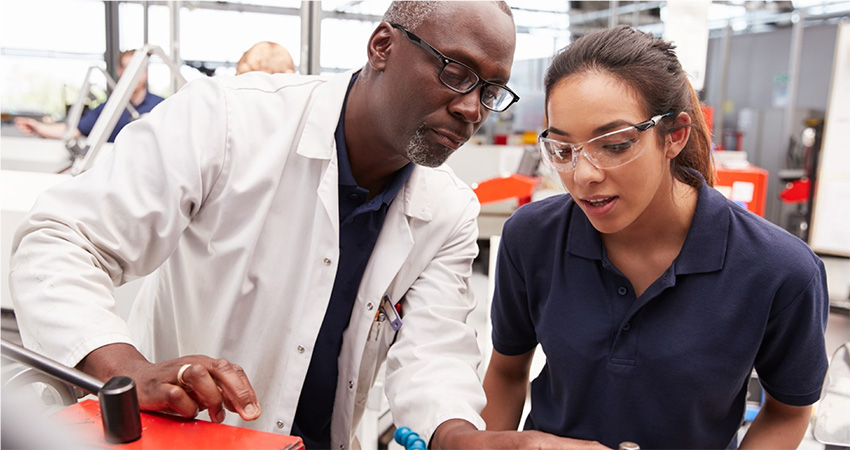 Stories
Looking for a Job? Meet Your Machine Learning Interviewer
This article was originally published by Ozy.
Houston had a problem.
In 2016, Houston's petrochemical industry had countless job positions that were unfilled. And at the same time, a number of the city's residents were looking for work. So, how was Houston going to fix this? In an effort to help match eligible candidates with open positions, private companies began to step in. And as a large player in the Houston employment market, JPMorgan Chase felt they could help bridge the employment gap.
As part of JPMorgan Chase's New Skills at Work program a $250 million global initiative to help support demand-driven skills training for adults an online portal called PetrochemWorks was created in 2016. Through this portal, job seekers can input their unique skills and goals and receive personalized recommendations for relevant job vacancies and skilled-based training courses. And thanks to this portal, as well as additional job-matching initiatives, Houston's petrochemical industry degree programs are now at capacity. Given that over 90% of local community college faculty, staff and advisors expressed an interest in continuing to use the PetrochemWorks portal as a tool to help job seekers choose careers, Houston's petrochemical industry is certainly on its way to becoming adequately staffed.
In fact, this online portal was so successful that just one year later, it was also implemented for a similar employment gap in the banking industry in New York City.
Workers are essentially plugging in their skills and also outlining the work they would like to be doing.
Sarah Steinberg, vice president, global philanthropy at JPMorgan Chase
Beyond career-matching websites, recruitment processes have also become more advanced over the past few years. For instance, artificial intelligence (A.I.) and machine learning are becoming increasingly popular, as both offer the opportunity to eliminate tedious matchmaking and enable employers to find the most qualified candidates quickly. But despite these advancements, one key question remains: While technology may help a candidate find a suitable job in his or her field, can it also help an individual find a job that truly reflects their passions and values?
Sarah Steinberg, workplace expert and vice president in global philanthropy at JPMorgan Chase, certainly believes so. She references a recent study done by the Yale School of Management, which found that employees who were able to tailor their jobs to reflect their unique skill sets were far more likely to be satisfied with their work. And this is exactly what these new job-matching platforms aim to do, Steinberg says. "Workers are essentially plugging in their skills and also outlining the work they would like to be doing."
A few years ago, JPMorgan Chase released a report called "Swiping Right for the Job," which explores different types of matching technologies being used in today's job market. While the report touches on things like A.I. and machine learning, it also highlights another key aspect of the recruitment process: how both job seekers and employers are interacting with these new technologies.
Looking back, Steinberg remembers when she used to scour the local newspaper looking for jobs, going door-to-door filling out paper applications at retail stores and restaurants. "Those days are long gone," she says. "[The economy] is not going back to that model." And for good reason. As we say goodbye to paper applications and hello to a new wave of labor market technologies, we also welcome a new model where all candidates have the opportunity to find work that reflects their true passions and interests.
---
To read more stories like this, sign up for the OZY and JPMorgan Chase newsletter.