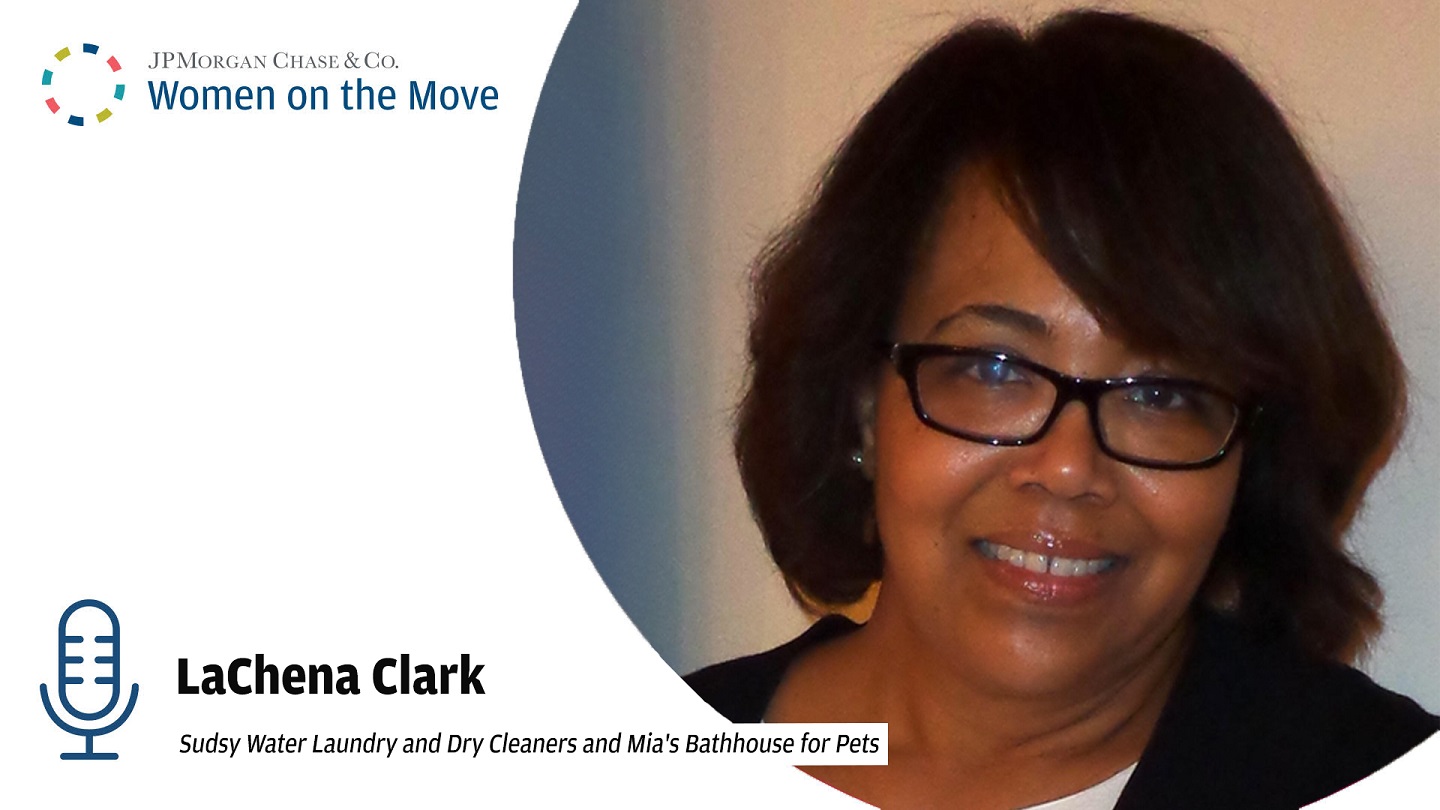 Stories
WOTM Podcast: S3E4: LaChena Clark
When LaChena Clark lost her job in the 2008 recession, she knew the moment was right to launch the business she had long planned,Sudsy Water Laundry & Dry Cleaners in Harlem. She's since founded Mia's BathHouse for Pets and has become a leader within her community. LaChena is the President and Senior Business Advisor of Bradhurst Merchants Association in Harlem and advocates for minority owned businesses. Despite facing a loss in her business during the COVID-19 pandemic, LaChena was determined to give support to the community by providing laundry services to the homeless and the elderly.

Starting a Business in a Recession
LaChena began her journey as an entrepreneur by self-funding her business. Finding initial startup capital was a challenge, so she leaned onto the Harlem community for support, "One of the things that you see here is…that undeniable strength that small businesses have had for many years. That's one of the things that I love about Harlem, we're recognizable and we are a community", says LaChena.

Overcoming the Fears of Starting a New Business
For people who are reluctant to get started in a new business, LaChena says that entrepreneurship often requires huge sacrifices in order to become successful. "I have to do it now, the timing was right. And so I had to make some simple lifestyle adjustments, like not eating out as much and those kinds of things, but I had to psych myself into saying, you have to do this and you have to make whatever sacrifices are necessary in order for this to be successful." says LaChena.
Subscribe