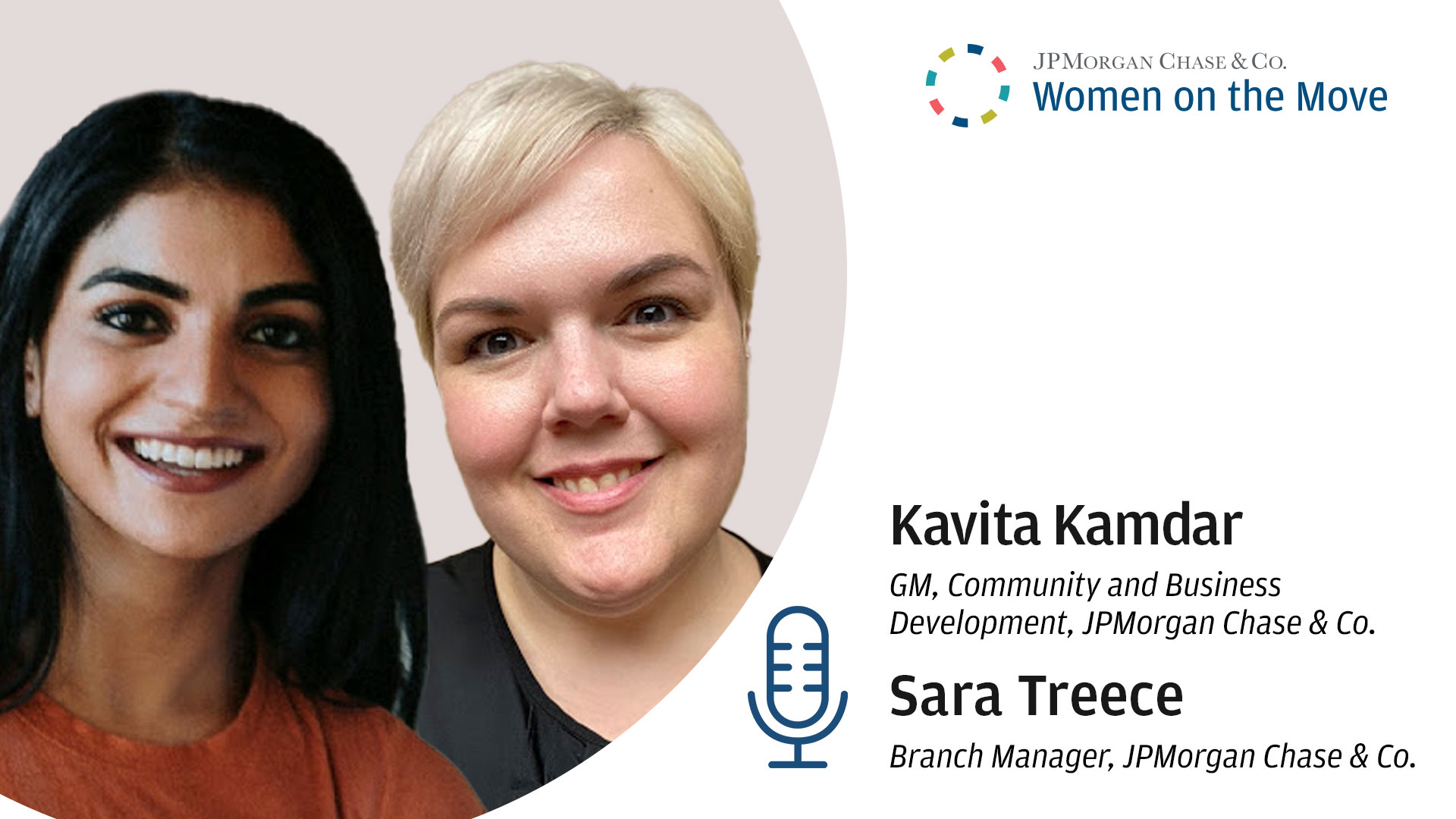 Stories
How Can You Teach Your Kids to Earn, Spend, & Save?
At school, kids may learn about money in the abstract … but talking about bank balances and interest rates isn't the same as experiencing them with your own dollars. Not only that, most parents never had "the money talk" with their own parents, and aren't sure how to broach financial topics with their kids.
Kavita Kamdar is both a new mom and General Manager of Community and Business Development at JPMorgan Chase, so she knows instilling financial lessons in kids can be challenging. She's passionate about creating tools that help young people learn and practice how to earn, spend, and save so they gain money skills long before they enter the workforce.. In this conversation with Women on the Move's Sam Saperstein, she offers advice on how parents can talk about budgeting and expenses, navigating the world of "allowances," and responsible spending. Kavita also introduces listeners to Chase First Banking, an account that can help make financial education easy, fun, and immersive.
"First Banking is a free digital product that helps kids learn about finances," she says. "It's a checking account that's for your child and they get a debit card with it, but it's controlled by you as the parent. So you can go into the Chase mobile app and set allowances, assign chores, decide if you want them to spend $10 on Fortnite or not. It goes back to this idea of budgeting and instilling that lesson at a young age."
Kavita points out that when most kids interact with money, it either is given for the purposes of being spent immediately (eg. "Here's $10 to spend at the amusement park") or given so it can be saved (eg. "Here's $50for your savings account.") With First Banking, kids get to experience spending and saving a and learn to understand the tradeoffs of each.
First Banking in action
Sam also chats with Sara Treece whose son, Gideon, took part in the pilot program for the First Banking product that was offered to Chase employees. Sara describes Gideon as, "a funny 11-year-old boy who loves Michael Jackson and weird Al Yankovic. And he happens to have cerebral palsy, but he doesn't let that stop him from rock climbing and he loves to play wheelchair soccer."
Like many parents, Sara had been trying to teach her son the basics of spending and saving for a while, but the concepts didn't quite stick. Since Gideon has some learning disabilities and some developmental delays, just explaining things like "the value of a dollar" in abstract terms wasn't helpful.
With First Banking, Gideon could see the balance of his account increasing and decreasing, and that helped solidify the concept of spending and saving.
"That really helped us kind of explain things like, 'This is how much you have to save and this is how much you have to spend.' We were finally able to teach this lesson to him about finances and how to earn, save, and spend money wisely."
Sara says she's also loved teaching her son to equate doing his chores with earning money that he can choose to spend or save, and to check his own bank balance before deciding to purchase something. She admits, too, that having some control over how and where he spends is a huge relief. (Gideon's account splits his "earnings" into 60% for spending and 40% for saving.)
Kavita is proud to have championed a banking product that helps kids gain money management skills, and Sara is overjoyed to have access to a tool that helps her amazing son understand the basics of finance!
Subscribe