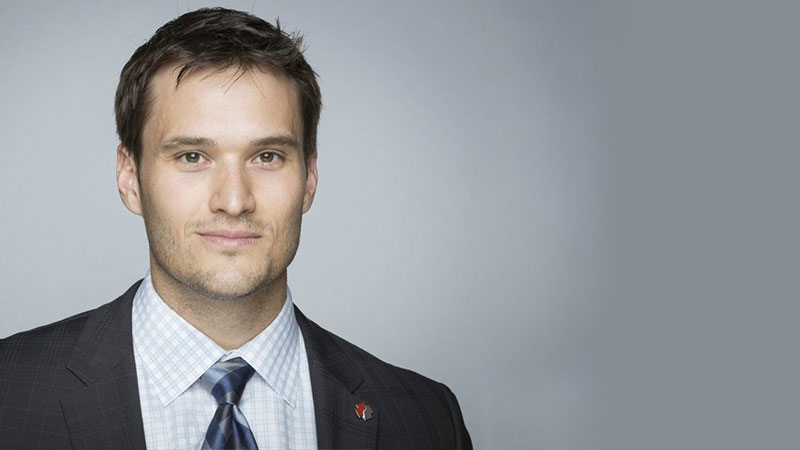 Insights
How Veterans Continue to Serve Beyond the Military
Right after college, I served in the United States Marine Corps for four years. In Iraq, I led counter-insurgency patrols during the surge in 2007 and then joined a sniper team fighting the Taliban in Afghanistan. Like many people in the military, I had enormous responsibilities and a powerful mission at a young age.
There are 2.5 million veterans from the wars in Iraq and Afghanistan. When they come home, they often feel disenchanted with civilian life. They go to school or get an office job, but there's no real mission. The stakes are nowhere near what they were in the military.
Disaster relief gives veterans those stakes again. At Team Rubicon, we recruit veterans to bring their valuable skills to places devastated by crises or natural disasters.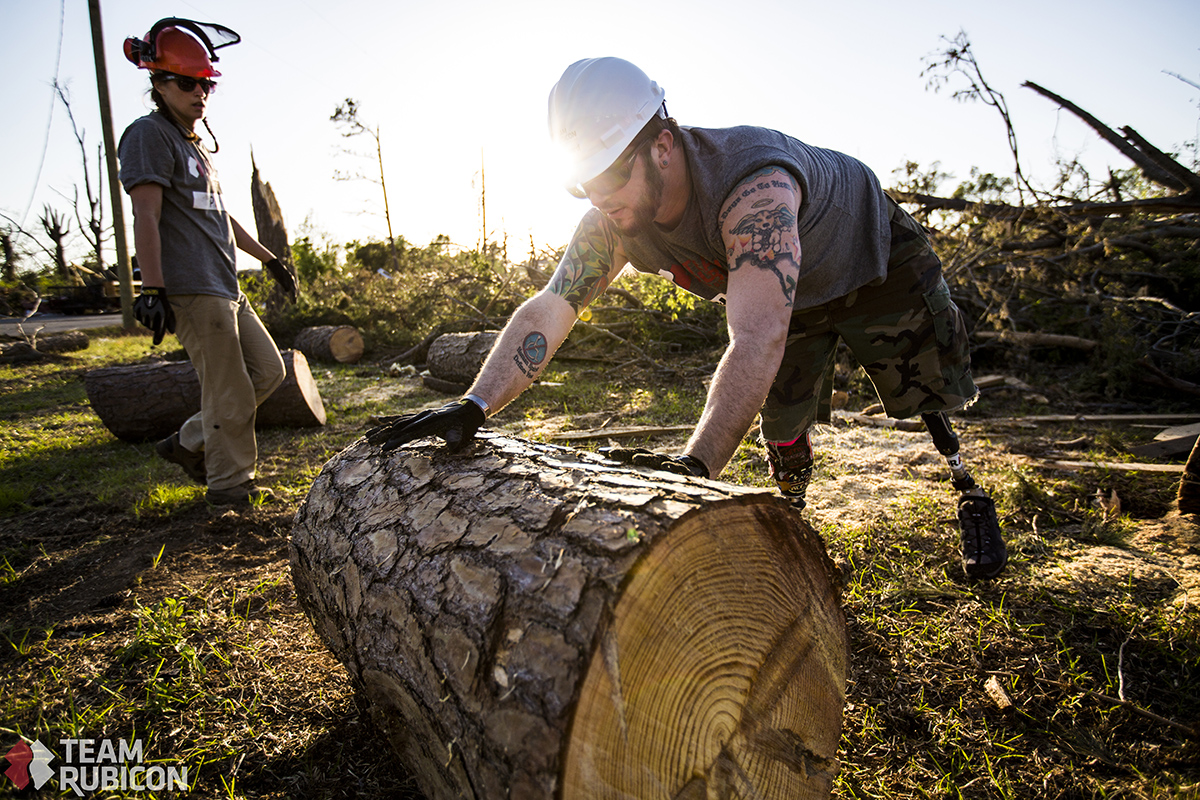 US Army veteran Kevin Pannell rolls away a portion of a downed tree in Mayflower, AR after the May 2014 tornado. Kirk Jackson, Team Rubicon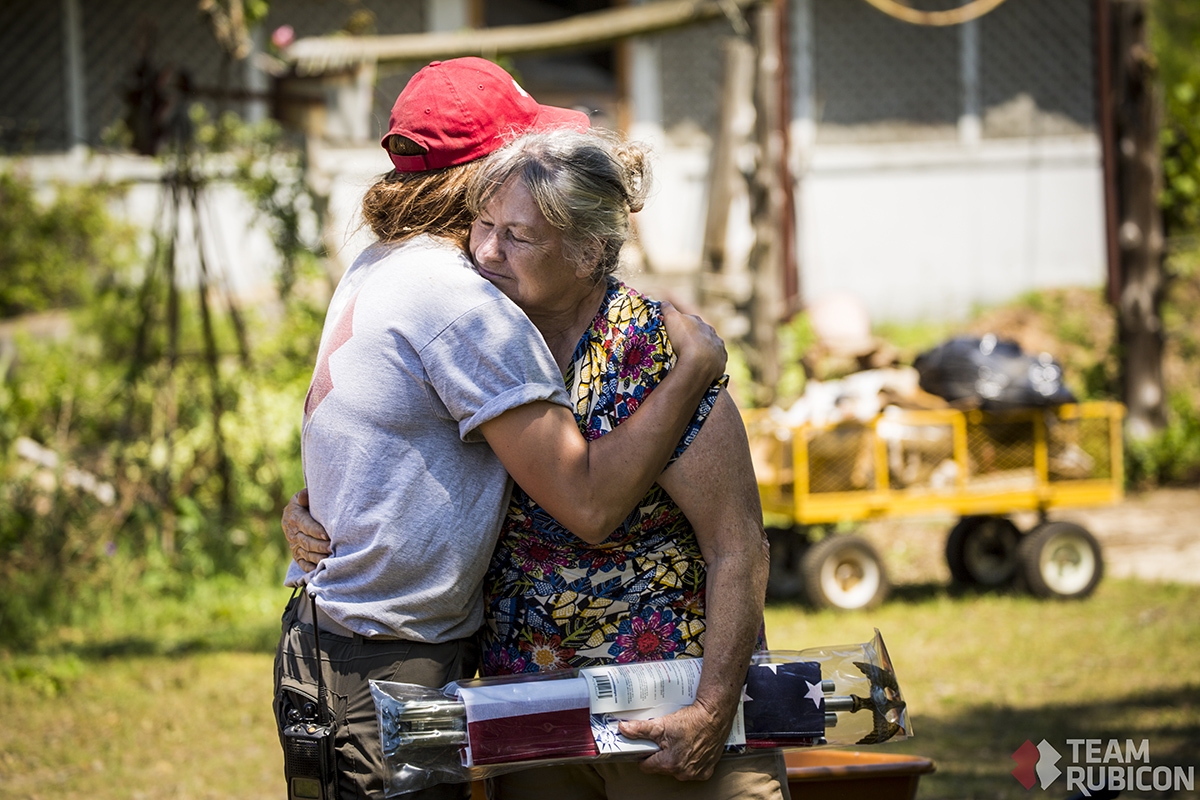 US Army veteran Randi Gavell gives a new flag to a Conway, AR resident after taping the roof of her house which received tornado damage in May 2014. Her late husband was a Korean War POW. Kirk Jackson, Team Rubicon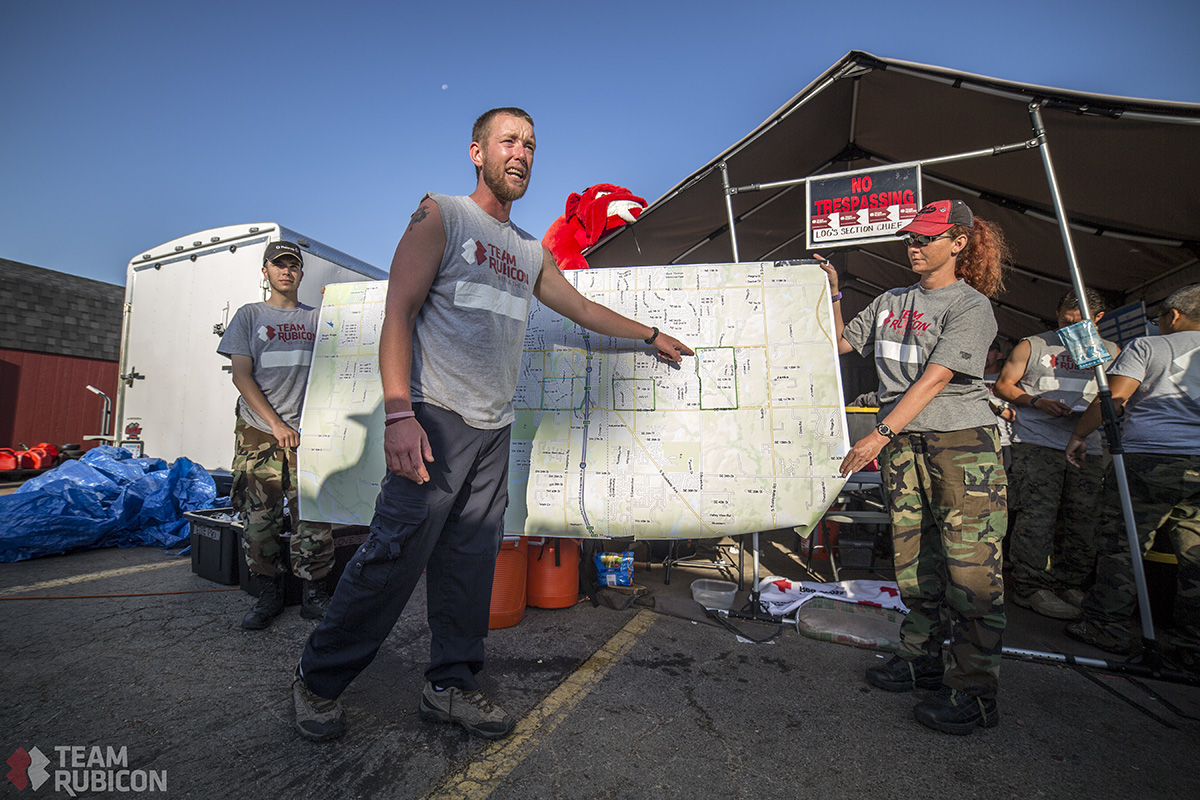 US Air Force veteran Ryan Ginty lays out the daily strategy and area of operations for debris management teams in Moore, OK - June 2013. Kirk Jackson, Team Rubicon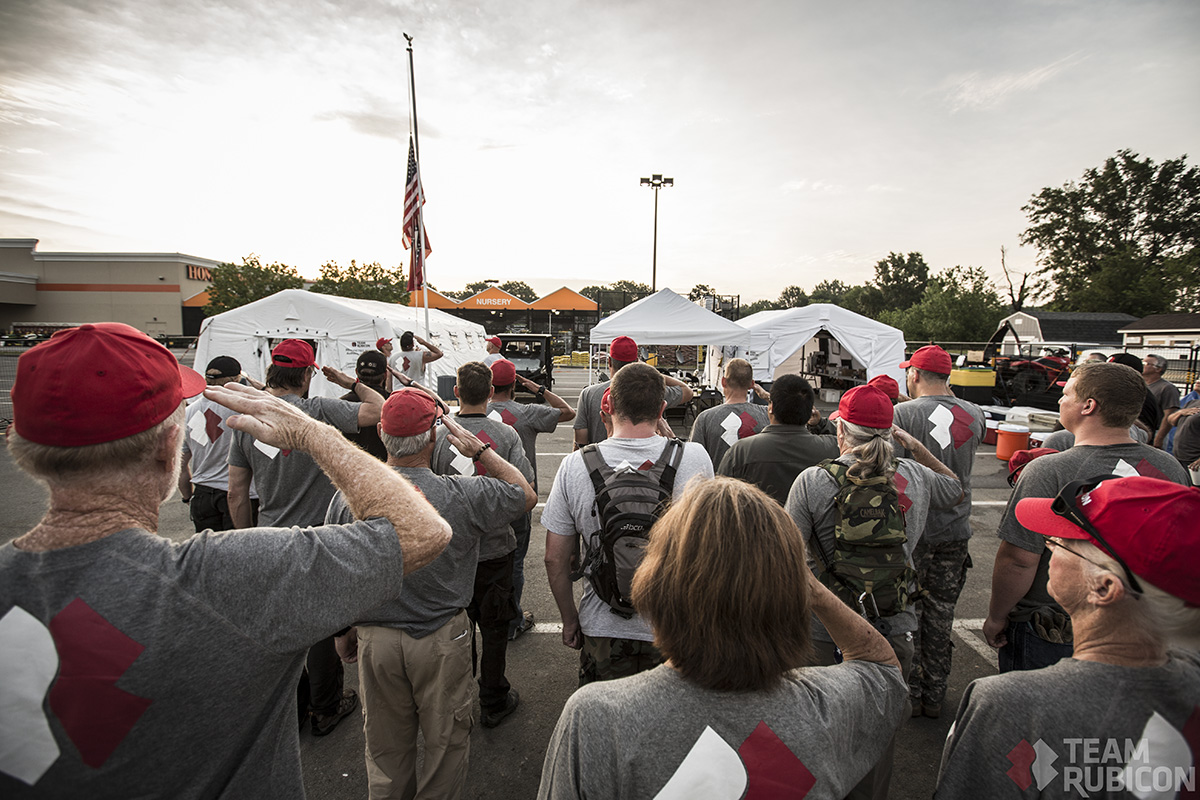 Team Rubicon volunteers take a moment to stand at attention as the flag is taken down at the Forward Operating Base (FOB) during response operations for the Arkansas tornadoes in May 2014. Kirk Jackson, Team Rubicon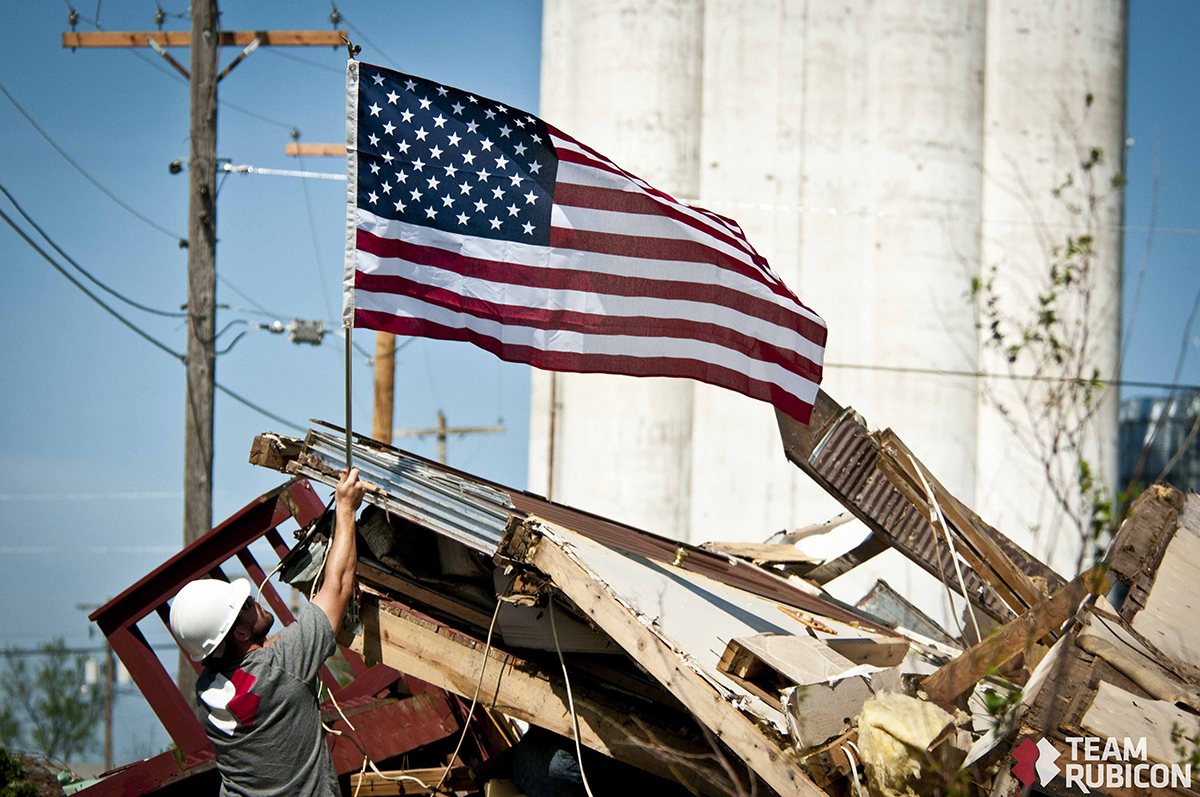 US Marine Corps veteran Rob Kugler passes out flags among damaged homes in the tornado-affected town of Beaver Crossing, NE on Memorial Day 2014. Vanessa Valentine, Team Rubicon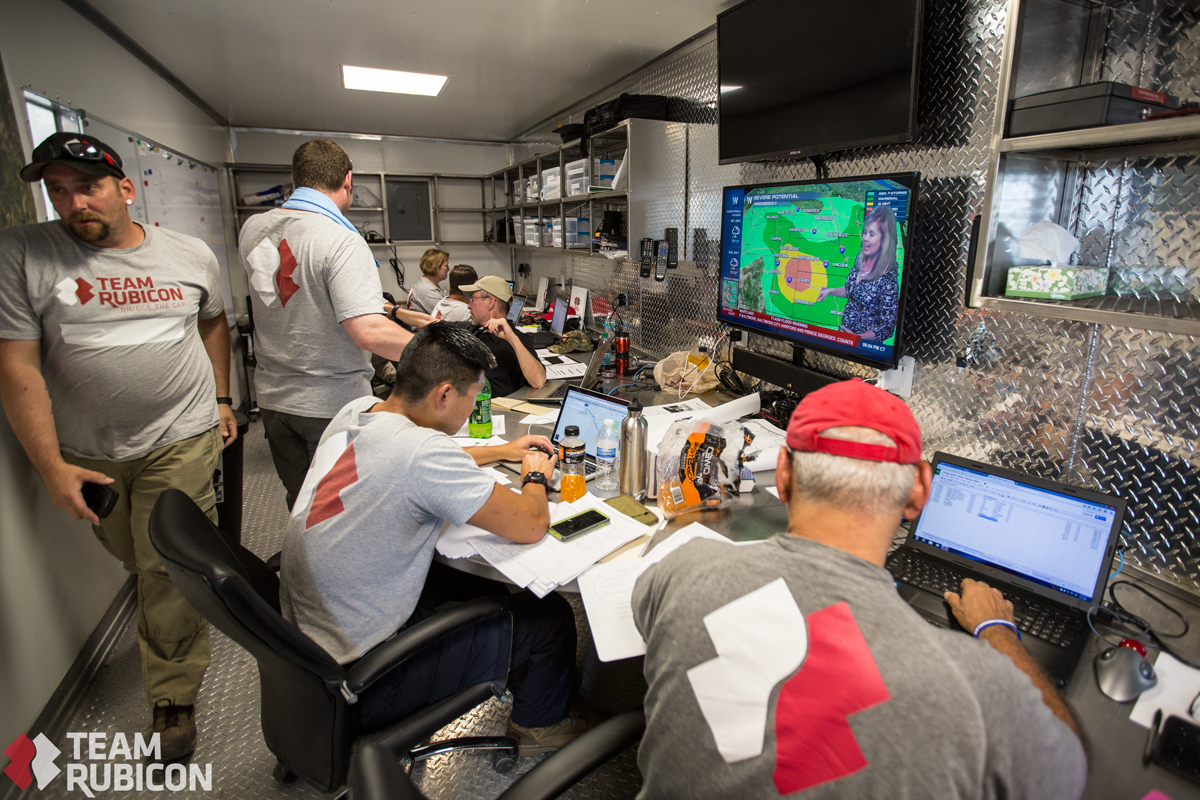 Team Rubicon's Incident Management Team works inside the Mobile Command Center trailer in Wimberley, TX shortly after the Memorial Day 2015 floods Kirk Jackson, Team Rubicon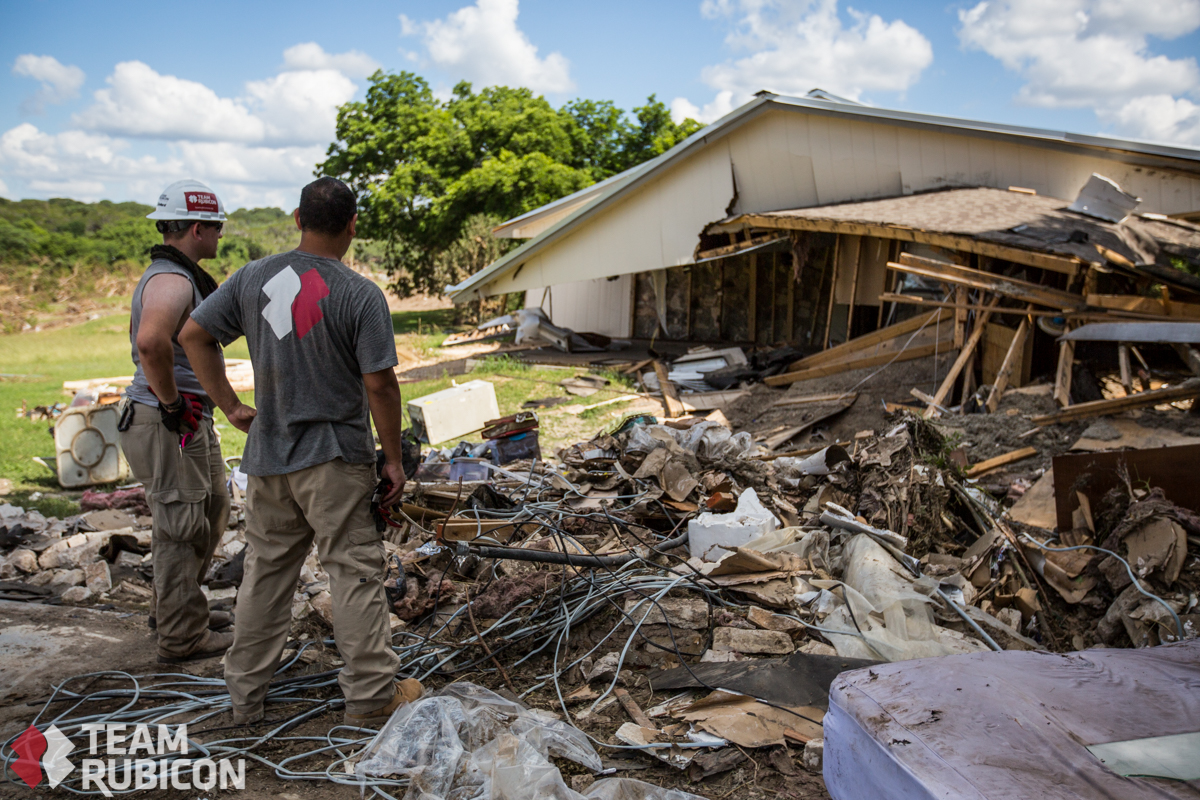 Team Rubicon volunteers pause a moment to discuss structural integrity on a home where Team Rubicon members were working in Wimberley, TX - June 2015. Kirk Jackson, Team Rubicon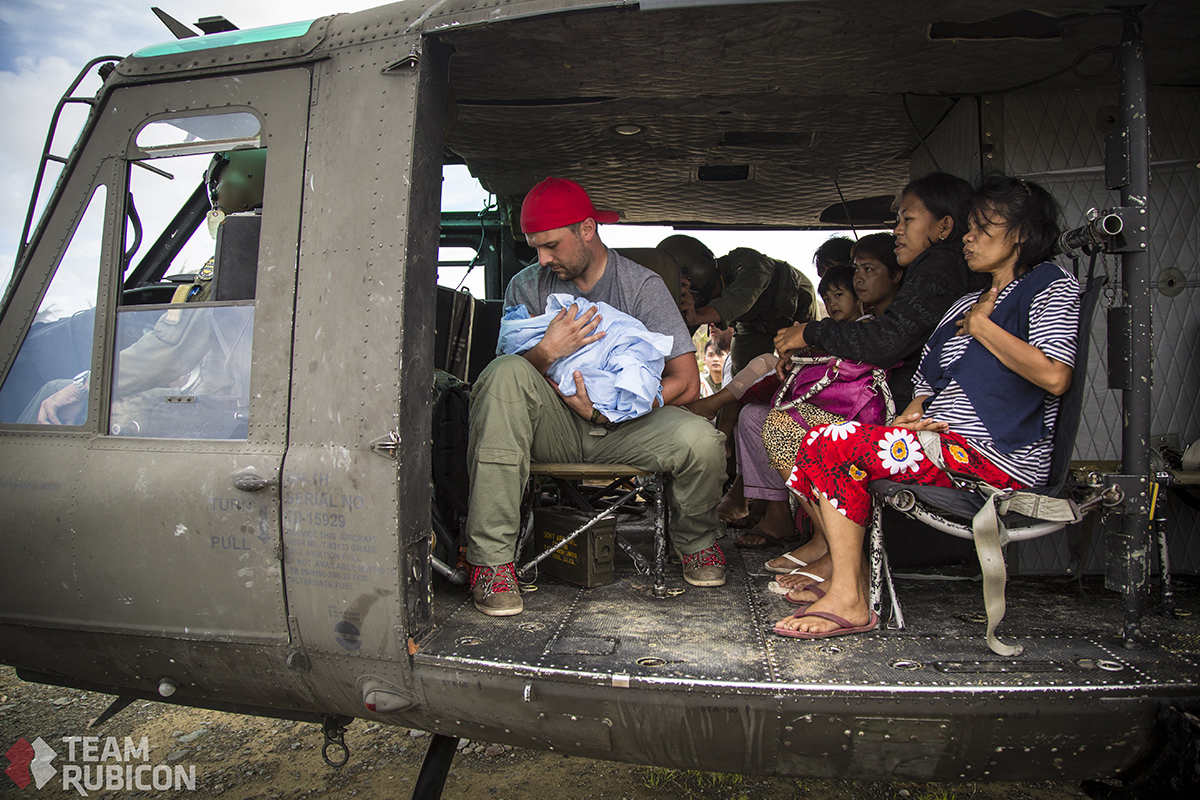 Medic Chris Ryan holds a baby, hours old, during a Medevac flight from Tanauan, Leyte, Philippines en route to Manila days after Typhoon Haiyan struck - November 2013. Kirk Jackson, Team Rubicon
I started Team Rubicon with a fellow Marine, William McNulty. When the Haiti earthquake hit in January 2010, I watched the destruction unfold and knew I could help. William and I flew down there with other veterans and a few doctors. The group spent three weeks treating patients, running triage clinics, and helping as many people as we could.
We responded to several international disasters that year and witnessed an unintended consequence. Veterans were saying the experience had a profound impact on their own lives. They found a sense of purpose and community.
In 2011, we started thinking about how to reach more veterans and respond to more disasters. In 2012, we won an American Giving Award from JPMorgan Chase, which helped support future relief efforts. Today Team Rubicon has 70 employees and close to 41,000 volunteers. So far this year, we've had nearly 50 operations, responding to everything from the refugee crisis in Greece to Hurricane Matthew.
Veterans bring order to a disaster zone. They've served as engineers, network specialists, or satellite experts. A water filtration specialist can fix a damaged well in a remote part of Nepal and a logistics officer can get equipment there. It's incredible that taxpayers fund all of this specialized training but we allow those skills to languish when people get out of uniform. You could build and run an entire city with all the functions you find in the military, yet we don't.
When we respond to a disaster, we use a standard system that helps us work seamlessly with federal, state, and local governments. We train all of our volunteers so they can automatically plug into a clearly defined role. There's no ego allowed. A senior Army colonel might report to a junior enlisted soldier, and she's okay with it. Veterans know how to lead, follow, and work in a system, which is crucial in any ambiguity, especially a disaster zone.
For many veterans' organizations, the veteran is the object of their mission. For us, they're the agent of our mission. As they muck out flooded homes or clear fallen trees, volunteers see the tangible impact they are making on the town. It's amazing how that reinvigorates people.
Typically we go street by street to help individual homeowners. We tell our teams to be cognizant of the fact that this is the worst moment in these people's lives. We encourage them to be emotionally involved. You're there to support people, not just fix their homes.
Here's a scene that's played out a thousand times. Imagine a gruff, barrel-chested, tattooed guy who served in Baghdad. He doesn't talk about it because he thinks no one will ever understand his tragedy. On a Team Rubicon operation, he sees a woman staring at her home in tears. They hug. And he realizes for the first time that tragedy is universal.
We celebrate those moments at Team Rubicon. They show veterans the way back to life worth living here at home.
To donate, visit teamrubiconusa.org.

Learn more about how we are committed to hiring veterans.
---
About the Author:
Jake Wood is Co-Founder and CEO of Team Rubicon, the only nonprofit disaster response organization that utilizes the skills of military veterans to rapidly deploy emergency response teams. As a Sergeant in the United States Marine Corps, Wood deployed to Iraq and Afghanistan as a Scout Sniper and earned the Navy-Marine Commendation Medal. Wood has received numerous awards including: Chronicle of Philanthropy's "40 Under Forty"; Goldman Sachs "100 Most Intriguing Entrepreneurs" award; and was selected as a CNN Hero in 2012.