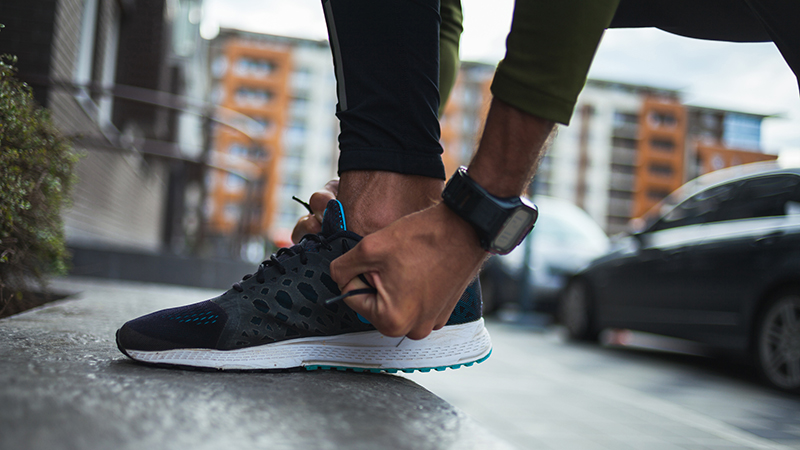 Stories
After 16 Years, the J.P. Morgan Corporate Challenge Is Back in Dallas
The world's largest corporate team sporting event is coming back to Dallas-Fort Worth.
After 16 years, the J.P. Morgan Corporate Challenge is coming back to Dallas!
A series of 3.5 mile foot races, the Corporate Challenge takes place in cities around the world, where participants from hundreds of companies gather together for an evening of healthy competition, comradery, and networking.
Each race is also highlighted by a commitment to the community: in every city where it operates, the challenge selects a local philathropy to support. Past beneficiaries include organizations for disabled athletes, children's hospitals, and the Alzheimer's Society – just to name a few.
The 2020 beneficiary in Dallas/Fort Worht will be chosen in the coming months, but JPMorgan Chase's commitment to lifting up veterans and students in underserved communities is already being felt throughout the region.
It's not surprising that the Corporate Challenge has returned to Dallas: right now, the bank is experiencing exponential growth in the DFW area. "JPMorgan Chase has leaped from 3,000 employees in 2003 to 12,400 workers today, with more on the way once we've completed the new 12-story tower in Plano," said JPMorgan Chase's Mike Lister, who headed the local campaign to bring the Corporate Challenge back to North Texas. "This internationally-renowned event is a wonderful opportunity to expand the JPMorgan Chase brand in our community, interact with our clients and engage our dedicated employees in a new and powerful way."
The Corporate Challenge has roots going back 43 years. In 2004, the last time Dallas hosted the race, 5,057 entrants from 183 companies laced up for the event. The 2020 race will be held in the fall, with information on race location and registration to come.
This is the first time the Corporate Challenge has expanded since 2011. "This aggressive expansion serves two purposes," said Ariel Johnson Lin, Executive Director in Sports & Entertainment Marketing for JPMorgan Chase. "It places us in markets most strategically important to JPMorgan Chase as a firm and is also an unmistakable signal to our participants around the world that the Corporate Challenge is strong, relevant and here to stay."
Click here to read more about the 2020 expansion of the J.P. Morgan Corporate Challenge.