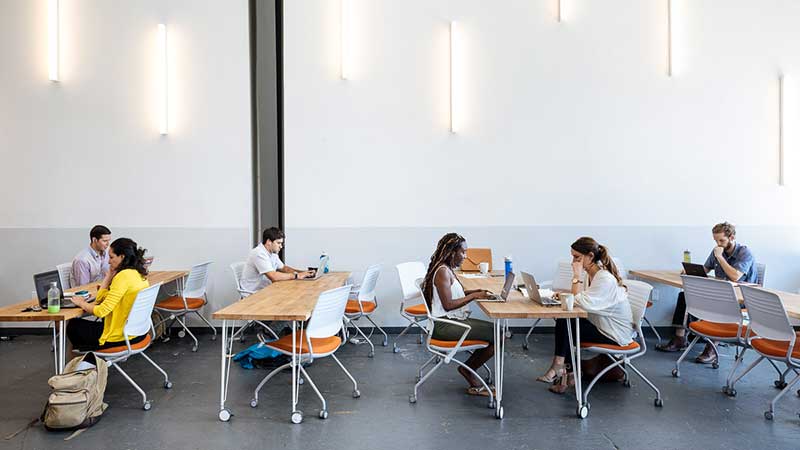 Stories
Incubating Progress, One Small Business at a Time
Incubators and accelerators help start-ups and small businesses through their tumultuous first months and years. In New Orleans, they helped rebuild a city.
The creation of opportunity isn't driven by a single sweeping action. It's more often built over time, the accumulation of a huge number of small but essential efforts and institutions.
In America's inner cities, for example, research from the Initiative for a Competitive Inner City (ICIC) has shown that small businesses (those with five to 249 employees) and micro-businesses (firms with one to four employees) are the primary drivers of job creation and employment rates. Small businesses accounted for almost 100 percent of all businesses in the five major cities surveyed. Not only that, but in four of those cities, small businesses created more than half of all jobs, and the trend is amplified in inner-city neighborhoods. As the unemployment rate is more than 1.5 times higher in inner cities than the national average, those opportunities afforded by small and micro-businesses are fundamental to urban livelihoods and economies.
New businesses are part of that equation, too: Between 2014 and 2015, three million jobs were created by establishments less than one year old, more than half of the total jobs created during that time. But those first months of operation tend to be the most volatile, as the marketplace wipes out new firms that stumble from lack of experience or capital.
Nothing helps those establishments like incubators: The National Business Incubation Association has found that, after five years, incubated firms have a survival rate of 87 percent, as opposed to 44 percent in firms that had no such help. When networking, education, and financial resources are in low supply, incubators and accelerators provide would-be entrepreneurs with everything from no-cost workspaces and strategic workshops to mentorship and networking. And with every venture that incubators help establish, the effects are multiplied when that project goes on to benefit the entire community.
Not only that, but the ICIC found that, in most of their case study cities, it would only require an 11 – 20 percent increase in small business jobs to completely eradicate inner city unemployment. Incubators and firms that facilitate networking have the potential to support that growth, as research has shown that small businesses in clusters—networks of interconnected businesses operating in a local municipality or region—report increases in revenue and employment higher than un-clustered small businesses. Initial pilot programs that fostered cluster networks found that participants grew their employment by as much as 18 percent.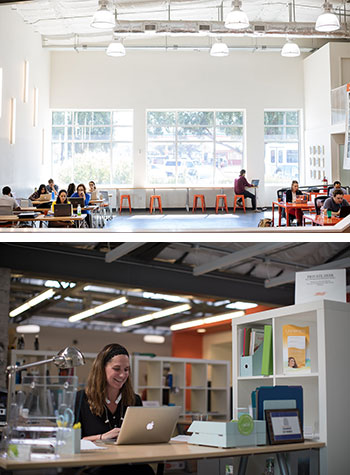 One such organization helping bring those small ventures to life is Propeller: A Force for Social Innovation, a New Orleans-based nonprofit incubator and accelerator that promotes entrepreneurial solutions to the city's social and environmental disparities, many of which were laid bare in the aftermath of Hurricane Katrina and the levee failure. Like other incubators all over the country, from Cambridge, Mass. to the Silicon Valley, Propeller is part of a growing national movement that is catalyzing change at the local scale. So far, Propeller has helped launch more than 100 ventures that have generated $62 million in revenue and financing and created more than 270 jobs since its founding in 2011. And though it's hard to measure quantifiably, Propeller has likely helped cultivate a local cluster that allows small businesses and ventures to connect and collaborate for greater change.
Even the best ideas can stumble if they're not accompanied by a foundation of industry knowledge or experience—which is what incubators and accelerators aim to provide to a diverse range of causes from a diverse range of sources. Incubators and accelerators are increasingly recognized across the country as amplifiers of small-scale entrepreneurship and innovation. For example, Propeller now plays a crucial role in New Orleans, supporting projects ranging from barbershops to vegetable markets to coding boot-camps.

"Despite tremendous suffering and need after the storm, New Orleanians were taking things into their own hands, saw challenges, took action, and started to build what we called social enterprises," says Andrea Chen, co-founder and executive director of Propeller. "We wanted to ensure that the grassroots energy and momentum carried through in the months and years following Hurricane Katrina, even after the initial volunteers all went home and the media attention went away. We wanted this movement of people who were just seeing needs and filling them, we wanted that movement to grow."
In New Orleans, the needs were and are acute, and Propeller focuses its efforts on four areas where the city is most challenged: food access, health, educational equity, and water management. The bowl-shaped geography that stews New Orleans' culture is also its curse: Floodwaters pour in, and the city, already below sea level, is literally sinking under its own weight. Propeller's work targets the water management sector with philanthropic support from JPMorgan Chase & Co.
Among Propeller's recruitment strategies for its entrepreneurs is a series of issue-specific pitch contests. The Water Challenge pitch competition focuses on small businesses that develop solutions to protect the coast and manage storm water. "Collectively, they can learn from each other, they share networks," says Robert Lalka, director of strategy and partnerships at Propeller. "And then, ultimately, we are able to help solve the broader issue." Water Challenge winners receive start-up funding and Water Accelerator participants receive free office space, 1:1 mentorship, access to a network of lawyers, accountants, graphic designers, social media experts, and other professionals who help with the heavy lifting of getting a company up and running.
---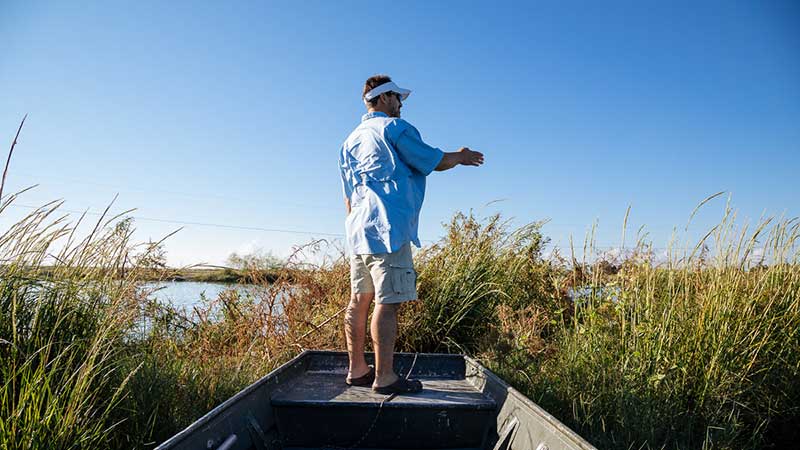 After Hurricane Katrina battered New Orleans' shoreline, the need for environmental solutions and innovation reached life-or-death urgency.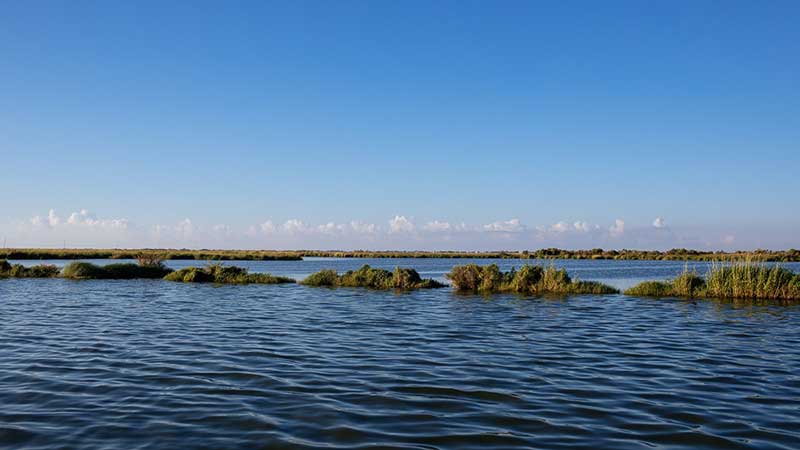 Among the city's most pressing issues: its shoreline was receding, and its wetlands disappearing. Residential areas in New Orleans are increasingly threatened by encroaching tides.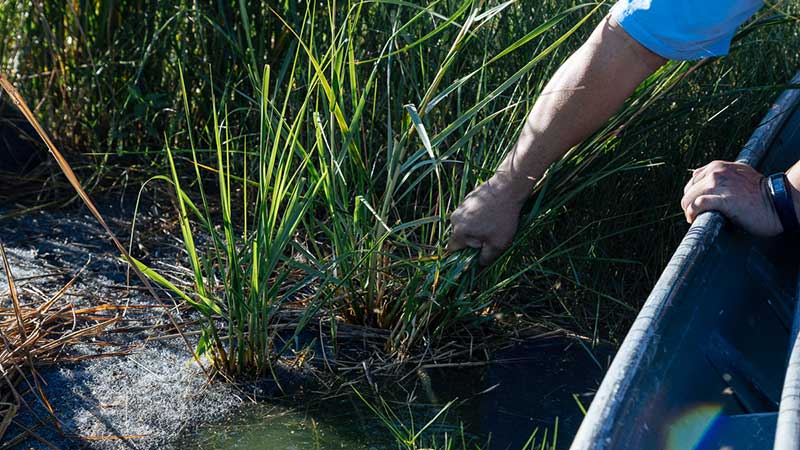 In order to keep floodwaters at bay, it was necessary to somehow replenish New Orlean's wetlands and stabilize its shoreline without contaminating the natural environment.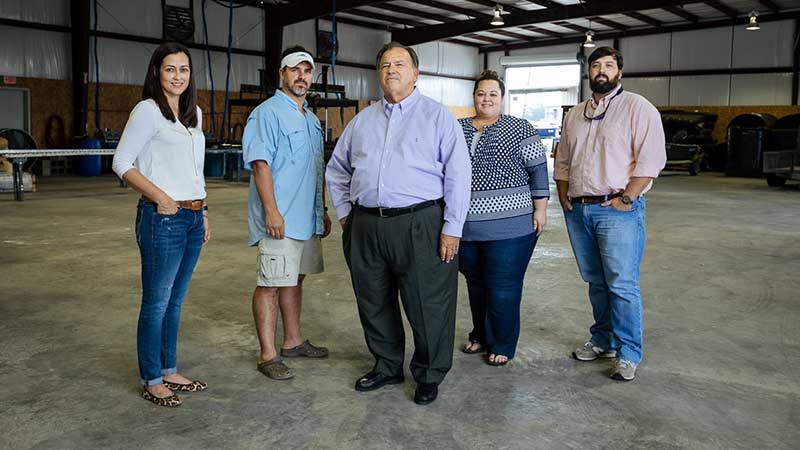 Martin Ecosystems, a winner of Propeller's pitch competition, wanted to help. The family-owned startup and business innovated an artificial wetland system that helps keep New Orleans' shores intact and resilient.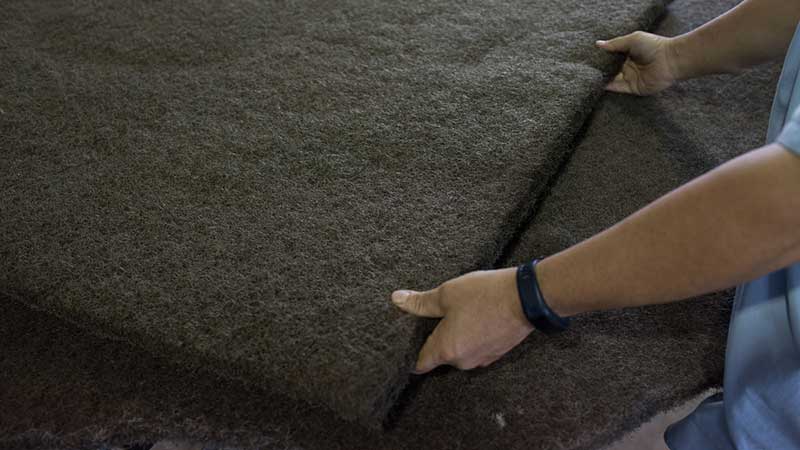 Martin Ecosystems' wetlands and marsh material are made from recycled plastic bottles that can foster natural plant growth, reducing environmental waste and minimizing the effect on the regional habitat.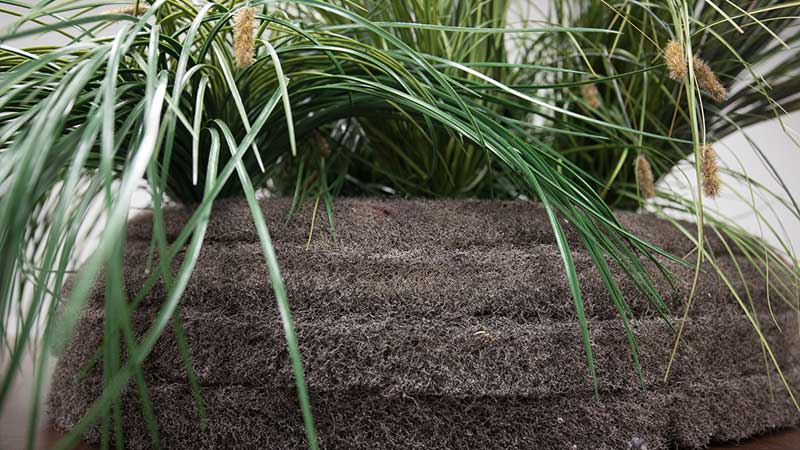 Martin Ecosystems' products, including Vegetated EcoShield and BioHaven® Floating Treatment Wetlands, support the protective function of levees and beam systems and protect them from erosion. The plant life they cultivate also helps gradually regenerate the natural coast and shoreline of Louisiana.
---
Propeller recruited Martin Ecosystems, which makes artificial wetlands, to participate in the Water Challenge pitch contest, and the company won. Nicole Waguespack, the president of the company pointed to the mentorship from former Weather Channel CEO Michael Eckert as invaluable to the growth of her company. "He put me in touch with a group that did financial modeling," Waguespack says. "We're toying with the idea of getting some venture capital and going that route. We developed tools throughout the accelerator process - a deal book and a pitch - that are very good documents."
Wetland Resources, another of the competition's past winners, was also mentored by Eckert, and is working on reducing the time to plant hurricane-proof Cyprus seedlings from about seven minutes to 15 seconds. Meanwhile, the Urban Conservancy is working with local homeowners to replace their paved lawns with natural grass, which will better absorb rainwater. "Over a 12-week period, we had weekly meetings with Eckert and he would keep us on track of setting goals and thinking about our marketing and thinking about our target audience," says Dana Eness, executive director of the Urban Conservancy.
And these are only a few of the causes and start-ups that Propeller is seeing through to realization. Trees that help maintain a receding coastline, wetlands that can help rebuild Louisiana's shrinking geography, and lawns that help prevent flooding—all of these initiatives were made possible with Propeller's resources, and they could help save the city. The jobs and opportunities created by organizations like Propeller all over the country have the potential to transform local economies: In this case, the effects of an incubator organization could literally shield and uplift all of New Orleans.
---
JPMorgan Chase supports innovative strategies to help small businesses thrive, why they recently announced they were doubling their Small Business Forward commitment to $75 million, which is dedicated to helping minority- and community-based small-business owners become engines of job growth and economic vitality in the neighborhoods they serve. The program focuses on facilitating access to more flexible financing for business expansion, especially through support for innovative CDFI partners; expanding business supports to rebounding neighborhoods and increasing the number of underrepresented founders in high growth sectors.