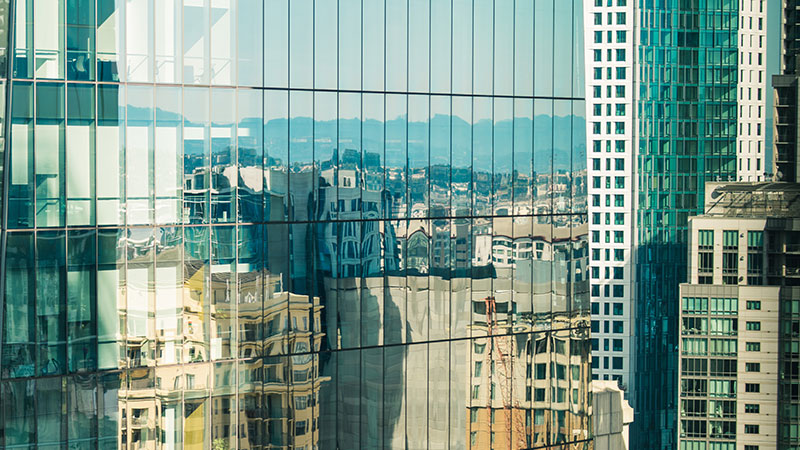 Insights
How Do We Prepare Americans to Weather the Financial Unexpected?
It's all about the savings.
It is the time of the year when most of us who believe in resolutions try to see through our New Year pledge to improve our health. But taking better care of ourselves doesn't just mean logging more time on the treadmill. It also means being smart about our money so that we can afford that treadmill, and the other tools that help us to achieve our goals.

Think of it as your "financial health."
The foundation of strong financial health is savings. Most of us know that saving for retirement is critical. But it's not enough. We also need to save for more short-term needs, like those expenses that may feel like they come out of nowhere, like a car or home repair, a medical bill, or unemployment.
While these financial "shocks" may be unexpected, they are commonplace, and most people are financially unprepared for them. According to the Pew Charitable Trusts, approximately 60 percent of American families experience financial shocks every year with the most expensive shock costing $2,000. Yet nearly half of adults say they could not cover a $400 expense, or would cover it by borrowing money or selling something.
Short-term savings can help people manage these sorts of unexpected expenses and emergencies, and start building for the future. They can also help increase the resiliency of households and communities.
Consider, for example, the financial hurdles resulting from a large medical bill. The JPMorgan Chase Institute recently found that families with limited access to cash savings are more likely to delay their healthcare until they receive a tax refund. That spending reaction was less pronounced among families with greater cash savings, implying they weren't as likely to delay healthcare services.
We want to do our part to help people to improve their savings habits. As a large financial institution, it's our job to help customers save effectively and to make the most of their money. We take that responsibility seriously, and are working on it in a variety of ways.
For starters, we launched our first-ever firm wide National Savings Week to raise awareness about the importance of everyday saving among our customers, the communities we serve, and our employees.
Financially healthy workers can improve their physical well-being, absenteeism and productivity. And employers must do their part. Which is why the firm has prioritized investing in our employees in the areas of Health, Balance and Finances – the three pillars of our global well-being strategy - and released a toolkit for employers interested in offering financial wellness programs.
We know that the idea of saving money can feel intimidating, or overwhelming. The truth is that you don't have to make a grand gesture to start saving. Instead, you can start with a few small tweaks to your regular routine. You can unsubscribe from marketing emails to avoid temptations. Or you can set up an automatic transfer or a direct deposit so that some of your money goes directly into savings without having to think about it. You can build up your savings over time, the same way you increase your mileage on the treadmill once you get used to running.
You can also use technology to help you get in the habit of saving. Take Digit for example, an online service that calculates the appropriate amount of money to set aside every day, based on your income and spending, and automatically saves it for you. Or there's Albert, a service that will text you when you overpay a bill, identify hidden fees, low account balances and unexpected charges, and can help you address them.
We are excited by the new tools that are available to encourage short-term savings and improve financial health. It is good financial health that lets us achieve our goals.
Whether you dream of getting an education, paying off debt, buying a home, or opening a business, being in control of your money will help you get there. So as you continue working your New Year's resolutions, we hope you'll joins us in #SavingIt this year and celebrate each savings win – big and small.