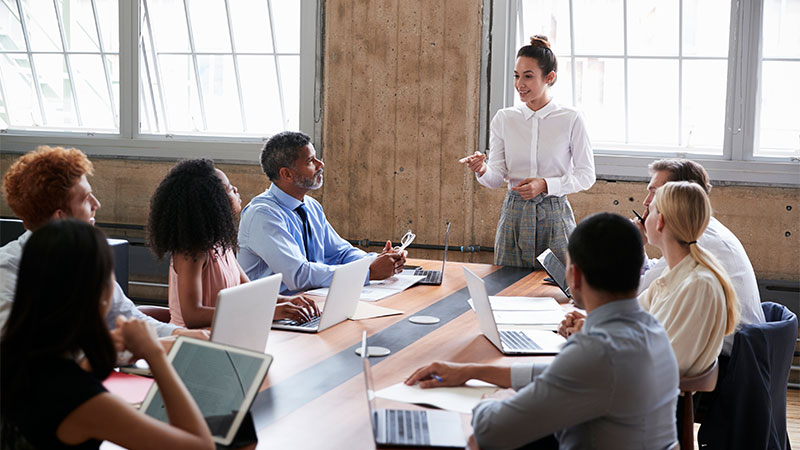 Stories
How to Keep Your Business Afloat After a Disaster
You can't always anticipate a disaster, but having a plan can keep yourself, your company, and your employees safe.
This article was originally published by Ozy.
Hurricane Maria, a Category 5 storm, swept through Puerto Rico in September 2017, leaving catastrophic damage and a humanitarian crisis in its wake. But Sarah Ratliff, owner of global content marketing agency Coquí Prose, was prepared for the worst.
Ratliff's business is based in Puerto Rico, and she and her husband also operate a subsistence farm on the 3.3-million-strong island. With their livelihood tied both to their physical environment and their ability to communicate with clients and employees around the world, Ratliff was keenly aware of the importance of a disaster preparedness plan to keep her business functioning.
Disasters tend to strike fast, making preparation both a necessity and a challenge. Having a game plan that proactively anticipates a crisis can be the difference between weathering a storm and suffering a total wipeout — here are a few tips to help you keep your business afloat.
Prep Your Employees
When Maria hit, it took out power across most of the island and limited Ratliff's access to internet, phone service and ultimately her business partners. "One of the biggest assets we have is people," Ratliff says, who believes her business survived in part "because our general manager was able to manage everything in my absence." This included overseeing existing projects, spearheading client communication, fulfilling orders and ensuring employees and vendors got paid.
Nora O'Brien, CEO of Connect Consulting Services, an emergency management and business continuity firm, agrees with the importance of having a fully-prepped team in place. The key to an effective disaster plan, she says, is having a team ready to address any of the short-term response needs, including everything from "how to evacuate employees to safety to assessing damage in the aftermath of an event."
Keep Your Business Moving
A crisis can slow a business down, but it doesn't have to completely halt operations. O'Brien shares the importance of having a business continuity plan (BCP) to keep your company moving forward. A BCP is the roadmap that allows a business to advance in the wake of disaster, ensuring that products and services get delivered without interruption. This plan can and should include items like IT backup strategies, contacts for outsourcing work and, most importantly, tips for managing cash flow. "I use the same business continuity skills we teach our clients to keep my own business afloat," O'Brien says.
A striking statistic from a 2018 study by the JPMorgan Chase Institute revealed that in the week following Hurricanes Harvey and Irma, the cash balances of small businesses in Houston and Miami declined by nearly 8 percent. But even in the face of a disaster, employees still need to get paid, so businesses should get creative with their budgets in times of need. Options like temporarily suspending employee perks or dipping into employee performance compensations could help a company stay afloat during a trying time. In an already stressful situation, employees should not have the added stress of worrying about their paycheck.
Communication Is Everything
While it's always vital for employees to be able to connect and communicate with one another, this is even more critical during a disaster. Employees are an organization's lifeblood, so the goal is to have a plan that will reach everyone with frequent updates to allay uncertainty and fear. And because natural disasters can often disable certain forms of communication, an effective plan is one that incorporates both new and traditional technologies — be it web postings, texts, phone calls, social media updates or even printed flyers.
A commitment to full and continuous communication should extend to clients, customers and partners too. Ana Gotter, a Florida-based freelance writer, made sure to include communication contingencies in her disaster-preparedness plan. Her clients know exactly which contractors or agencies to connect with if they're unable to reach her. "This way, no one is left with a gap in their schedule," she says.
The take away? Having a plan in place before trouble strikes can be what stands between your business bouncing back and falling apart. And most importantly, ensuring your employees are prepped, paid and able to communicate can keep your business surviving and thriving.