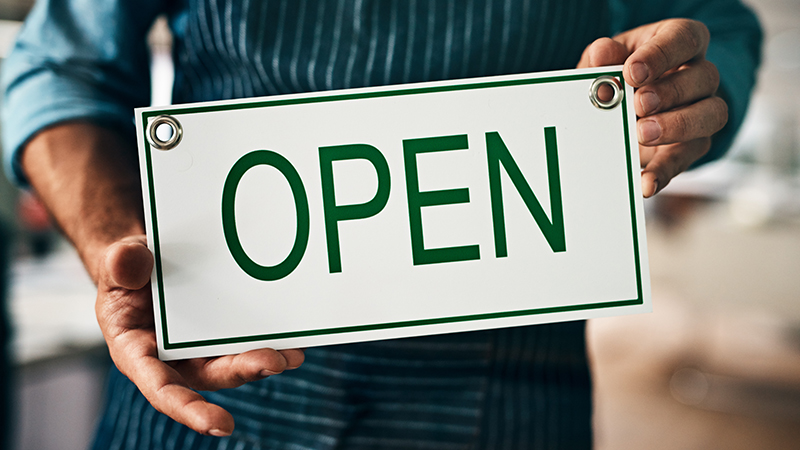 Stories
How a $52 Million Loan Fund is Helping Underserved Entrepreneurs Grow
JPMorgan Chase's Entrepreneurs of Color Fund is providing necessary capital to fuel more than 300 U.S. black- and Latinx-owned businesses.
According to research by Professor Michael S. Barr from the University of Michigan, black and latino-owned businesses are opening at a record rates, however they are more likely to rely on personal and family savings than outside funding – restricting their growth.1
Melissa Butler, founder and CEO of The Lip Bar, knows this problem all too well. While preparing to launch with a major national retailer, Butler couldn't secure the funding she needed to grow her budding cosmetics company, despite having a contract in place. It was then that she learned about the Entrepreneurs of Color Fund – a program supported by JPMorgan Chase's Small Business Forward initiative, a $150 million effort to help entrepreneurs access the capital and the technical assistance they need to expand.
With the help of local partners like the Detroit Development Fund, in 2017 Butler obtained an initial loan to produce the necessary inventory and is now in over 450 stores nationwide.
Between 2015 and 2018, more than 300 minority-owned businesses, like Butler's, have received more than $14 million in capital from the Entrepreneurs of Color Fund.
Initially launched in Detroit, the fund has since expanded to assist entrepreneurs in Chicago, San Francisco, South Bronx and the Greater Washington region. To date, JPMorgan Chase's $17 million investment has attracted an additional $35 million in external capital and has created or preserved more than 1,900 jobs in the process.
Helping to drive this progress are local partners across the nation, including: