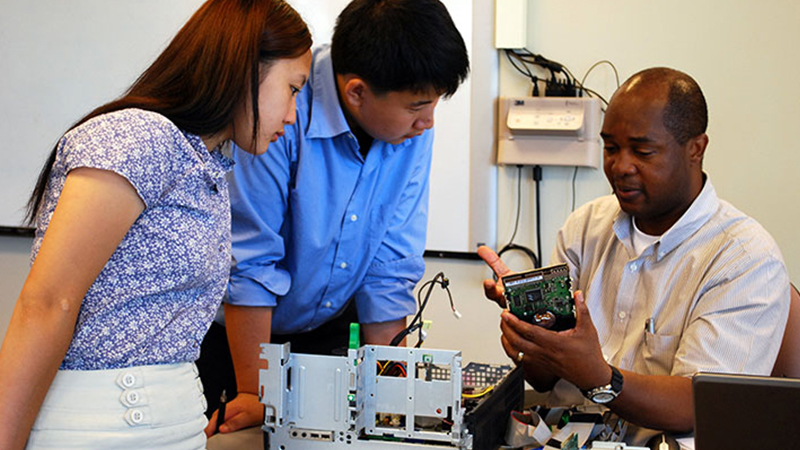 Stories
Genesys Works
Helping Houston-area high school students bridge the gap between education and business.
To some of Houston's teens, downtown's towering office buildings seem as unreachable as distant planets. For them, a career trajectory that leads to a job within a Fortune 500 company is unimaginable.
Genesys Works has flourished since it began 13 years ago by helping a handful of Houston students learn basic IT skills and explore the professional world through paid internships. Last year, the non-profit placed 223 Houston-area high school students in paid internships.1 It's an arrangement that helps companies, like JPMorgan Chase, as much as it benefits students. Genesys Works' reputation for providing highly-trained interns is renowned—and new companies ask to join the program each year. Now with three other sites (San Francisco, Chicago and Minneapolis/St. Paul)and widely lauded for its success, the organization has been profiled by the White House Office of Social Innovation as a model that should be replicated across America.2
On a practical level, Genesys Works equips students with the basic skills needed to succeed in a corporate environment. On a philosophical level, the organization aims to broaden students' worldviews, offering a new perspective on who they are and what they can accomplish.
We're building confidence and character, and working to change mindsets. These students are experiencing things their peers and family members have not. Most of them are the first in their families to even apply to college.
Marian Davenport — Executive Director of the Houston office of Genesys Works
The most daunting aspect of the internship process, for many students, is simply stepping off the elevator on the first day. "Part of what makes our program work is exposure to the corporate environment. Showing students that they belong and can succeed here is extremely valuable to them in the long run," Davenport says.
Students begin the program in the summer before their senior year of high school, with eight weeks of intensive training at Genesys Works' downtown Houston office. For two hours a day, they're taught professionalism, which includes everything from how to interact with colleagues to writing an effective resume. The remainder of the day they are taught technical skills in one of three areas: IT, engineering/drafting, and business services.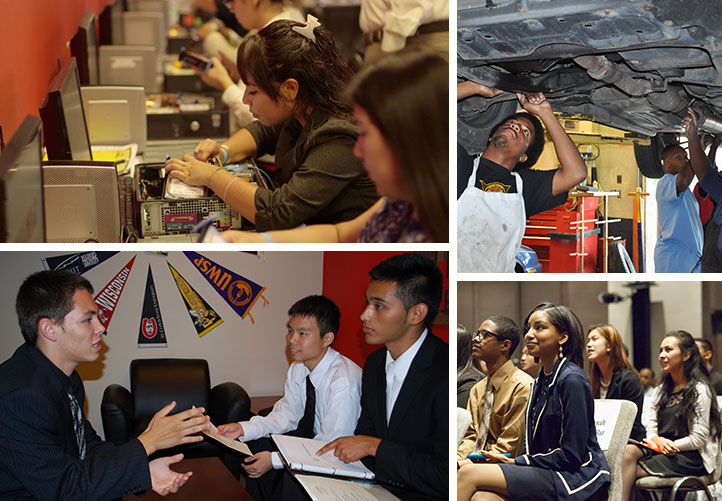 Students who successfully complete the training are awarded paid internships during their senior year. Most work half-days when school is in session, and then transition to full-time in the summer. Simultaneously, Genesys Works staff members and volunteers help them complete college applications and scholarship forms. One important element of the program is the college attendance and persistence rates – nearly 82% of Genesys Works program graduates are either actively in college or have completed a postsecondary degree.3
In 2012, researchers from the Texas Schools Project at the University of Texas at Dallas (UTD) completed an independent study that actually quantifies the true and lasting impact that Genesys Works has on disadvantaged students. UTD researchers conducted a review and analysis of the impact of meaningful internships on a student's persistence through the first year of college. Utilizing data provided by Genesys Works - Houston and HISD, the study revealed that 92% of the Genesys Works students studied actually pursued a college education and that 86% of these students persisted beyond the first year-a crucial indicator of the likelihood of college graduation. This is roughly twice that of their peers who did not participate in the Genesys Works program.3
JPMorgan Chase has supported Genesys Works from the beginning, providing more than $300,000 in grants, serving on the Board of Directors, helping to design their business services curriculum, and offering internships, some of which have led to full-time jobs.
For more information, visit: www.genesysworks.org/houston/