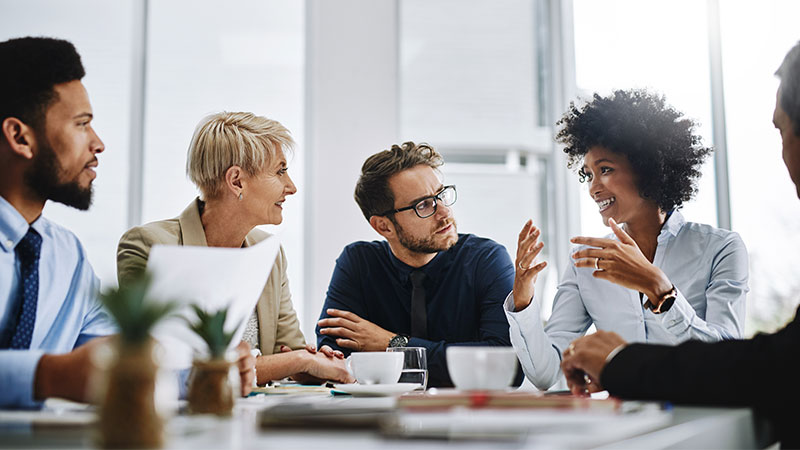 Stories
Donating Money? There May Be Even Better Ways to Give Back.
Your unique skills could help a nonprofit fulfill its mission.
Andrew Palchak knew he had a lot to offer. Before his current gig as CEO of Crowd Control Warehouse, he headed up sales for midsize enterprises at a Silicon Valley startup. And, as is true at most young companies, his role required him to wear many hats — one moment driving sales, the next engaging with data analytics and software development. Yet despite everything he was doing for his company, he knew he still had more to give. That's when a colleague told Palchak about Back on Track, a nonprofit that pairs technologists with young students in underserved areas of the Bay Area to teach skills ranging from coding to cloud technology to Excel tricks.
"These kids don't have the opportunities that I was fortunate enough to have, and I had the time and skill to help them, so why wouldn't I?" says Palchak, who grew up in a middle-class suburb in Sacramento, California. He met with a few students every week for two years, serving as a mentor and sharing his technical skills.
It takes dedication and heart to actually show up and give of yourself.
Andrew Palchak, Crowd Control Warehouse CEO
Palchak says that volunteering his time and expertise to these eager students was more rewarding than simply writing a check. "It's more about a relationship if you donate your skills rather than just money," he explains. "It takes dedication and heart to actually show up and give of yourself."
Bringing Business Professionals and Nonprofits Together
Plenty of other nonprofits recognize the value of skill-based volunteerism and are taking advantage of the time volunteered by people like Palchak. According to a 2018 study by LBG Research Institute, 81 percent of nonprofits have used the professional and/or technical skills of volunteers to address a target issue.
The relationship between corporations and nonprofits is clearly symbiotic — nonprofits need expertise and specialized knowledge to grow, while corporations are continually looking for ways to give back and bolster leadership development opportunities for employees. A great example of the success of this type of relationship in JPMorgan Chase's Service Corps program.
Launched in 2014, JPMorgan Chase's Service Corps program sends top-performing employees to nonprofits across the globe. The Service Corps team members leave their day jobs for three weeks and work side-by-side with nonprofits on a specific problem.
For instance, employees from JPMorgan Chase recently deployed to London and Paris as part of the Service Corps program. The employees partnered with four different nonprofits in each of the two cities who provide skills training to residents in some of the city's most economically disadvantaged neighborhoods. These employees directed their skills towards helping the local nonprofits build everything from robust financial performance tools to strategic frameworks for expansion. This is just one example of how organizations like JPMorgan Chase are offering support, beyond just monetary contributions, to ensure nonprofits have the resources they need to succeed.
"The [Service Corps] program is our way to deepen our impact and complement the philanthropic investments that have been made in these organizations by leveraging the most valuable resource we have: our employees," says Eric Schroeder, Vice President and Employee Engagement Manager at JPMorgan Chase.
Sometimes it's not an issue of how to give, but why. For Palchak and the Service Corps volunteers alike, it was because they could provide nonprofits with something unique and incredibly useful — time and expertise. And once you understand why you're giving, the actual act of giving becomes not just easier, but so much more rewarding.