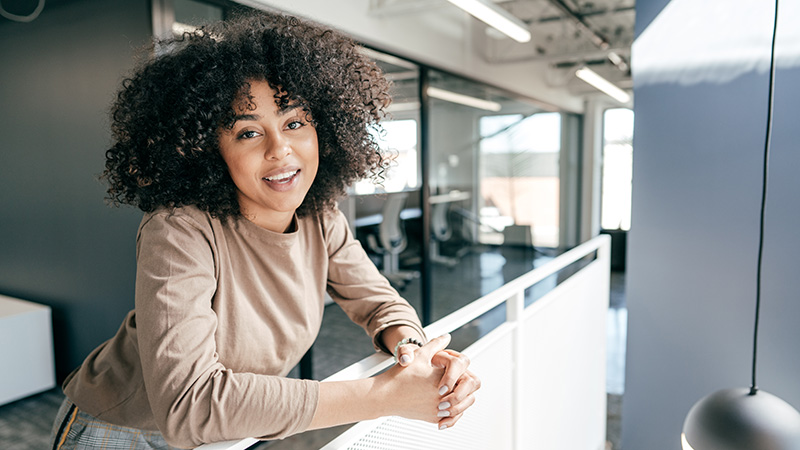 Stories
JPMorgan Chase Expands Commitment to Atlanta with $3.2 million for Entrepreneurs of Color
JPMorgan Chase announced that it is committing $3.2 million to support minority owned small businesses in Atlanta through The Entrepreneurs of Color Fund (EOCF) program and an investment in technical assistance for small business owners. With this commitment, diverse small business owners and entrepreneurs will have access to capital and the right expertise and support to grow. The expansion is part of JPMorgan Chase's $30 billion racial equity commitment that includes $350 million in philanthropy, equity investments, and low-cost loans over the next five years to help grow Black, Hispanic and Latino, women-owned and other underserved small businesses.
In Atlanta, there is a disproportionate lack of access to capital in neighborhoods with high concentrations of Black, Hispanic and Latino residents. With this commitment, JPMorgan Chase will partner with local support organizations to scale the capacity of regional small business community development financial institutions (CDFIs) to increase access to capital and the availability of robust technical assistance for diverse entrepreneurs.

Local Atlanta organizations including the Local Initiatives Support Corporation (LISC) Atlanta, Access to Capital for Entrepreneurs (ACE), Invest Atlanta, Village Micro Fund, Latin American Chamber of Commerce of Georgia, Atlanta Wealth Building Initiative, Georgia Micro Enterprise Network, and Morehouse Innovation and Entrepreneurship Center, among other partners, will facilitate the lending and technical assistance the recipient businesses in the program will receive.

"Atlanta continues to be a vibrant and exciting city, full of creative and energetic minds that have helped drive the city's growth and economic prosperity, but we believe we can do more to ensure that opportunity is accessible by all," said Byna Elliott, Head of Advancing Black Pathways at JPMorgan Chase. "The Entrepreneurs of Color Fund has unlocked capital and created thousands of jobs in cities like Detroit, Washington D.C. and Chicago. We believe we can help drive the same success in Atlanta, by giving diverse-owned small businesses here the same chance to grow and succeed."

Originally launched in Detroit in 2015, the EOCF operates through a network of CDFIs and funders to provide underserved entrepreneurs with capital and technical support. To date, the EOCF has provided more than 1,200 loans and deployed more than $43 million in capital to Black, Hispanic and other underserved entrepreneurs in Detroit, the Bay Area, South Bronx, Chicago, Washington, D.C, and Los Angeles. Earlier this year, in collaboration with LISC and a network of CDFIs, the firm announced a $42.5 million investment to expand and scale EOCF to reach new U.S. cities with the goal to create a nationwide program over time.

Today's announcement builds upon a recent multi-million dollar investment by JPMorgan Chase in Atlanta's Citizen's Trust Bank, a Minority Deposit Institution that has served Black-owned businesses in Atlanta for 100 years. Through the investment, Citizens Trust Bank expects to expand its small business lending ability by 75%.
Atlanta Diverse-Owned Small Business Lending Environment
Small businesses are key drivers of local economic growth, and that growth is fastest among minority and women entrepreneurs. The EOCF will address multiple needs for diverse-owned small businesses, such as:
Access
Capital: In Atlanta, the estimated, annual gap between the demand for lending and the supply is between $9 and $12 billion, with historically lower rates of lending in neighborhoods with high concentrations of Black, Hispanic and Latino residents. Black business owners in Atlanta have the highest levels of unmet demand.
Credit: Minority- and women-owned small businesses have faced historical barriers to accessing credit, which has been further exacerbated by the COVID-19 pandemic. According to the U.S. Chamber of Commerce, in July 2020, more than half of all small businesses were concerned they would have to permanently close and almost three-quarters were concerned about long-term closures.
Revenue and cash liquidity: According to the JPMorgan Chase Institute, Black- and Hispanic-owned small businesses experience significant gaps in revenue, profit margins and cash liquidity in comparison to White-owned small businesses, a situation that has been further exacerbated by the COVID-19 pandemic. For example, according to Prosperity Now, the average value of black-owned businesses in Atlanta is less than 10 percent of white-owned businesses.
"Supporting and empowering entrepreneurs and small businesses creates jobs and strengthens communities for generations," said Mark Adams, Georgia and North Florida market executive at JPMorgan Chase. "This investment not only represents our overall commitment to racial equity nationwide, but our commitment to being an essential corporate partner for the people, businesses and city of Atlanta. We look forward to seeing how this work drives economic growth throughout Atlanta's communities."
How Diverse-Owned Small Businesses Can Participate
The EOCF brings banks, CDFIs, nonprofit partners, and philanthropic investors together to pool their combined talents and resources and channel needed funding to underserved entrepreneurs. Over the past six years of EOCF, it has been clear that CDFIs are well-positioned to provide growth capital for small businesses because of the long-term trust and relationships they're able to build within their communities. To maximize their impact, those CDFIs need similar investments as the businesses they serve: operational support to help build resilience and new pathways to accessing capital to fund sustainable growth.
"We have no shortage of diverse entrepreneurs in Atlanta with solid business plans and a disciplined work ethic. The number one thing holding them back from stability and success is the availability of capital," said Steve Hall, Vice President of Small Business and Economic Development Lending at LISC, and Managing Director for EOCF. "When a business is unable to identify capital, we are all held back from progress and prosperity. By bringing the EOCF to Atlanta, we can make our city grow and prosper and help more diverse Atlanta small business owners achieve their dreams."
Lending programs funded by the EOCF are underway. Business interested in learning more can visit https://www.lisc.org/eocf/.
A version of this story originally appeared in The Atlanta Voice.