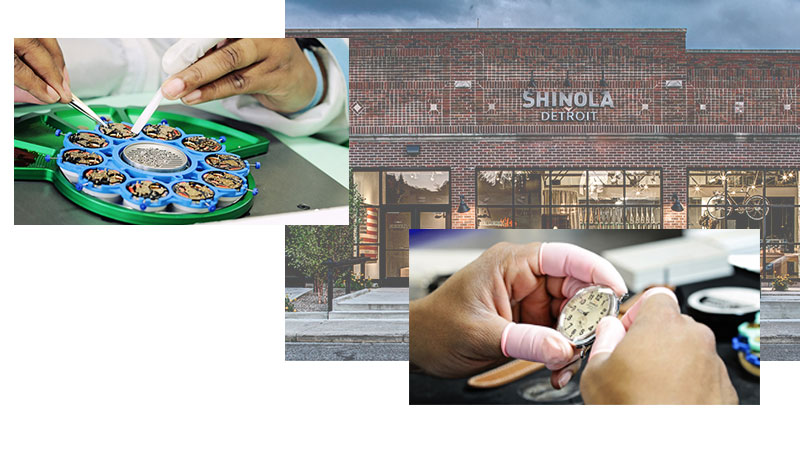 Stories
What a Weekend In Detroit Can Teach Us About Urban Renewal
Detroit's ongoing renewal offers an ideal opportunity to enact modern urban planning practices, via both physical construction projects as well as the innovative relationships behind the scenes that bring plans to fruition. Public-private partnerships like that between the city of Detroit and JPMorgan Chase pool the strengths of both parties—the city's plans to move forward, built on community input and a shared vision for the future can be supplemented by the expertise and support of a company with a deep history in Detroit and a shared interest in the growth and stability of an industrial hub.
A Morning Bike Rid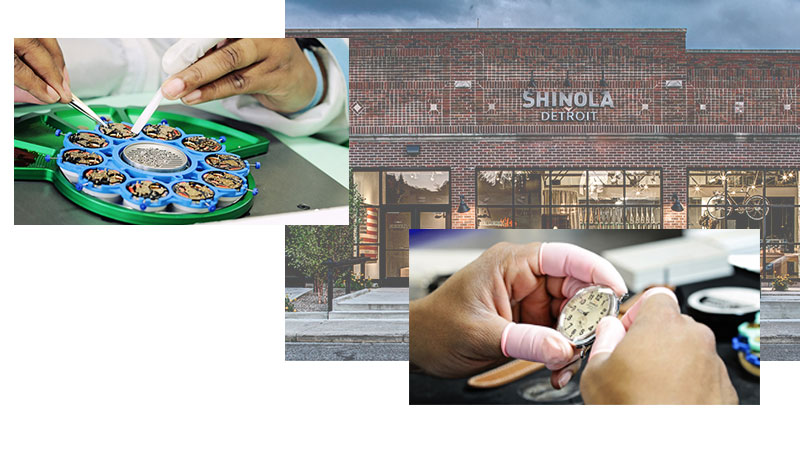 Urban planning enthusiasts can start the day with a newfound appreciation for the city's commitment to green transport and public spaces on an architecture-focused tour from local business Wheelhouse Detroit, featuring the 78-acre Mies van der Rohe housing development of Lafayette Park. More dedicated riders can trek over to Shinola headquarters for a firsthand look at bike (and watch) manufacturing from one of Detroit's startup vanguards.
History Restored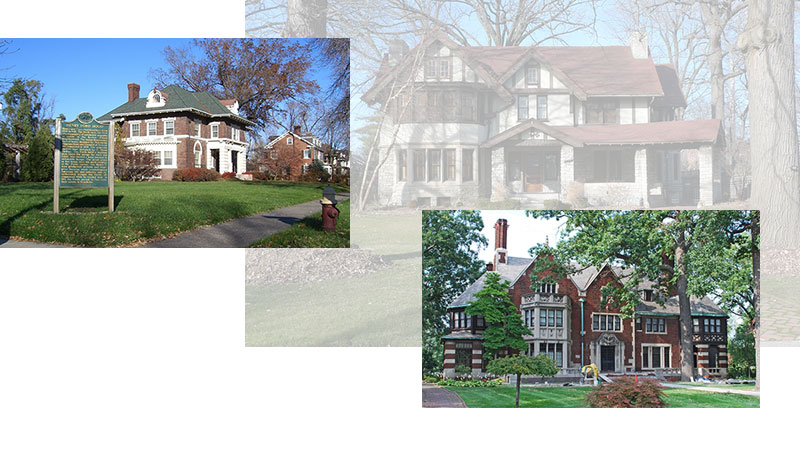 Historic neighborhoods like Boston-Edison and East English Village offer a glimpse into the city's past and a taste of its future as old homes and communities adapt to an evolving Detroit. Public-private partnerships are instrumental in driving the continued developments of neighborhoods like these: JPMorgan Chase's collaboration with the Detroit Land Bank Authority and the Liberty Bank Foundation has helped foster investment and revitalization in neighborhoods that have experienced years of disinvestment.
New Threads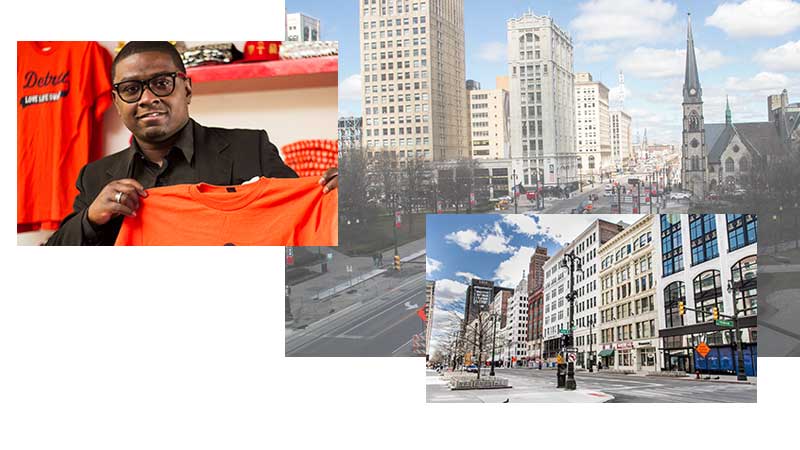 Detroit has an artistic sensibility all its own, having evolved over the course of many decades. Browse the latest Detroit styles by swinging by the unassuming yet vibrant storefront of LoveLifeSwagger downtown. The clothing company is part of a resurgence of locally- and minority-owned small businesses made possible by a commitment from the city and through programs like the Entrepreneurs of Color Fund
Urban Farming's Growth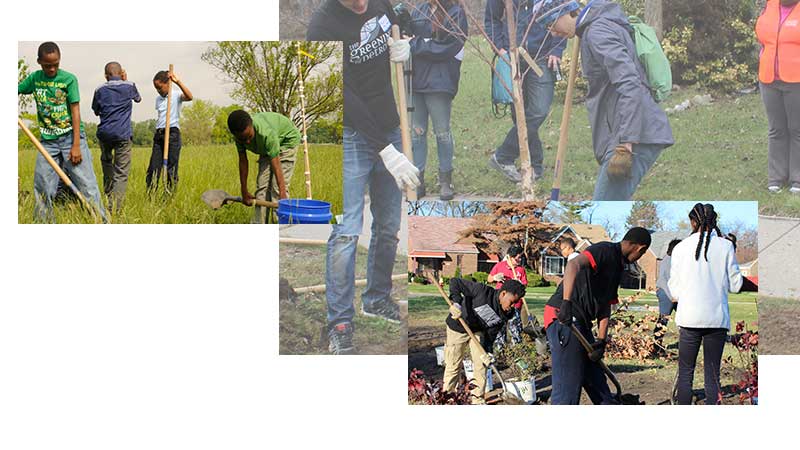 For a serving of local produce alongside an education in Detroit's critical agricultural history and future, visit the Detroit Market Garden near the city's famed Eastern Market hub. Operated by The Greening of Detroit, the garden is one of many programs serving residents a mix of education and sustainable food resources.
Woodward Avenue Stroll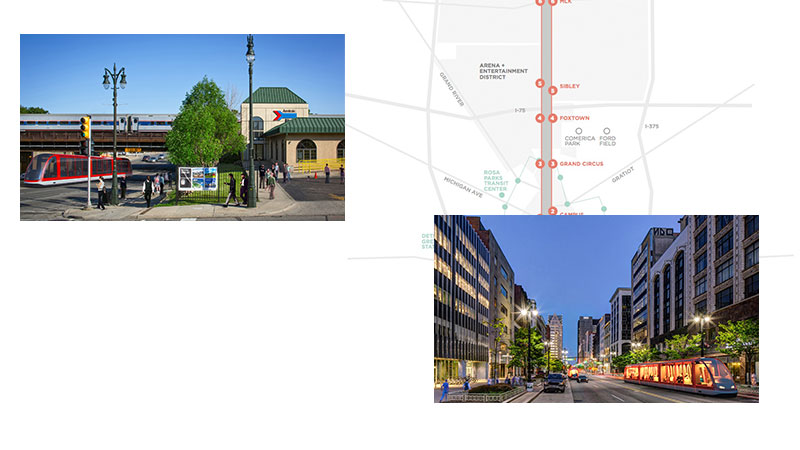 A primary city artery from the automobile heyday onward, this street continues to evolve as new businesses and municipal projects come alive. Woodward runs right through the city's crucial academic centers for art, research, and medicine before terminating at its ambitious multi-team sports complex—and the avenue's footprint will also soon boast the QLINE Streetcar, opening up this thoroughfare even more to residents and visitors alike. With JPMorgan Chase's support, small businesses along the corridor will be able to stay open during the construction process—tapping into increased foot traffic as neighborhoods from Brush Park to Midtown grow.
Wine and Unwind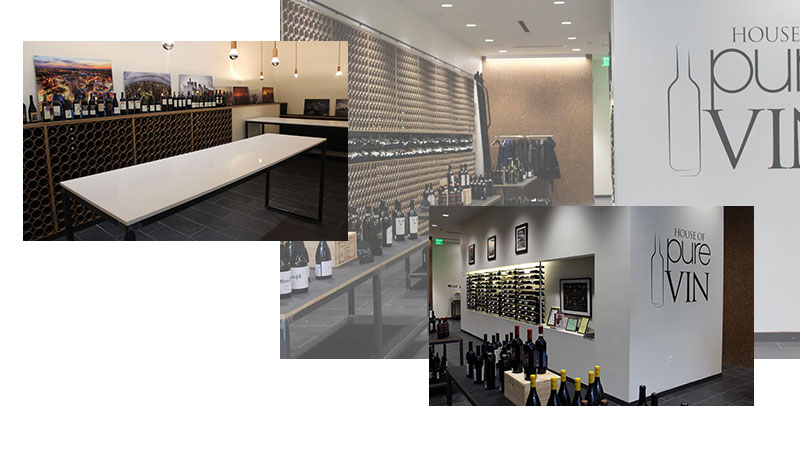 Quench the day's thirst with a stop by House of Pure Vin, another product of the Entrepreneurs of Color program. See if there's a tasting planned, buy a bottle of Michigan's finest vino, and perhaps swing around the block to Downtown Louie's, a restaurant that will cork your local wine for a nominal fee.
---
Fortunately, the challenges of public and private sector specialists often overlap. Leaders both inside and outside the government are attempting to conserve natural resources, limit congestion and pollution, raise productivity, increase public safety, and foster pride and growth in places ripe for change. It shouldn't matter where they work—if these like minds can collaborate to achieve common objectives more effectively, they should.
The stops featured above represent Detroit's progress toward its contemporary goals: creating an inclusive city that both spurs economic growth and creates opportunities for its residents. And while these examples showcase Detroit's downtown, the same approach is at work in neighborhoods around the city, ensuring that they can support community-based growth with thriving small businesses, housing, and services. The goals are not unique to Detroit, but rather represent the hopes of many American cities adjusting to evolving demographics and transforming economies while protecting the integrity of their neighborhoods.
Detroit serves as proof to these cities of the importance of adopting deliberate strategies for community growth via the allocation of limited public funds and private investment. Through a focus on new economy job creation; cultural development; neighborhood beautification and green spaces; transit solutions; and empowerment of diverse communities, Detroit has captured the nation's imagination and is primed to lead the way for other cities striving towards creating their own strong urban communities.
---
Supporting public-private partnership is just one part of JPMorgan Chase & Co.'s investment in Detroit. Read more about the current phase in the company's long and storied partnership with the city of Detroit.