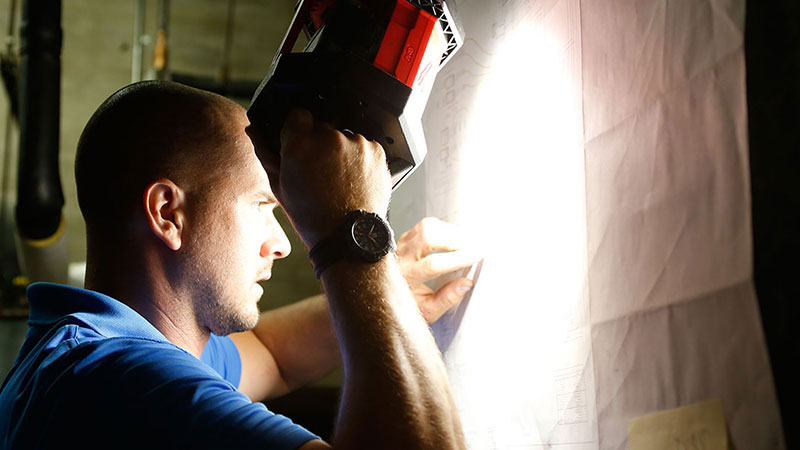 Stories
Chase and Current, powered by GE, Collaborate to Cut Energy Use in Branches Across the U.S.
JPMorgan Chase has entered the second phase of an ongoing collaboration with Current, powered by GE to install new energy management and digital technologies that will increase the energy efficiency of roughly 4,500 Chase branches across the U.S. Chase's new installation complements the bank's ongoing commitment to sustainability, which includes efforts to manage its buildings and branches more efficiently. Current's new energy management system will utilize sensors, software and lighting controls to help Chase branches reduce electric and gas consumption by 15 percent and water from irrigation systems by 20 percent. The bank is also working with Current to pilot an installation of solar panels at Chase branches.
The first phase of this collaboration included the world's largest LED lighting installation. To date, 2,500 branches have been retrofitted with LED lighting, helping to cut Chase's lighting energy consumption by 50 percent, or the equivalent of taking nearly 27,000 cars off the road.
JPMorgan Chase is on target to reach its goal to reduce greenhouse gas emissions 50 percent below 2005 levels by 2020 and continues to offset 100 percent of emissions generated by employee air travel on an annual basis. In addition to the new solar pilot, the company promotes renewable energy by supporting projects that bring new renewable energy capacity to the grid.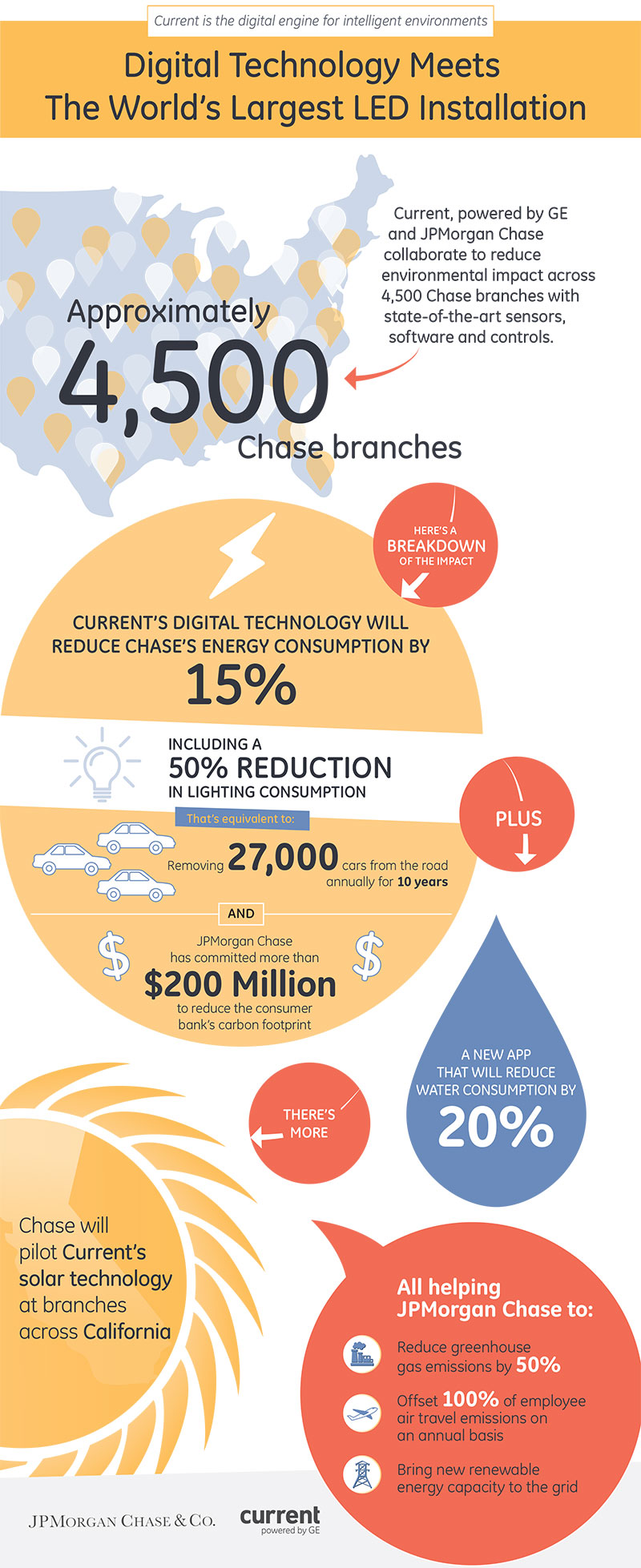 ---
Read more about the collaboration between JPMorgan Chase and Current, powered by GE.