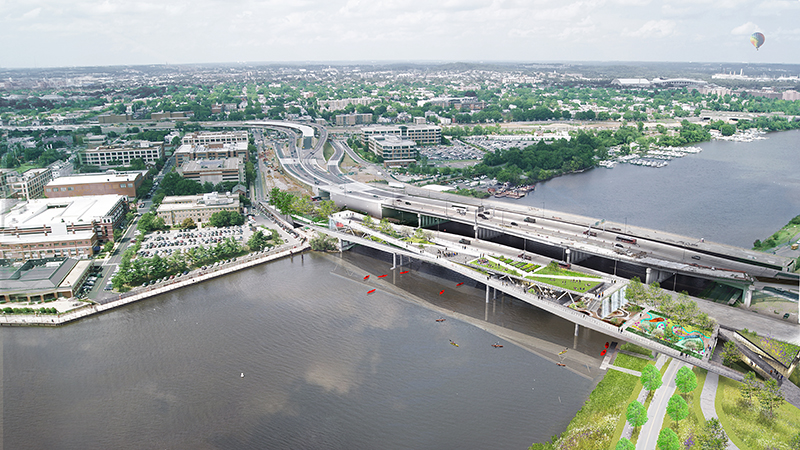 Insights
Where Politics Find Common Ground
Historical Barriers Are No Match for Cities Working Together
We are living – some might say we are rushing --through an age of urban transformation. As JP Morgan's Chairman and CEO, Jamie Dimon, wrote just a couple of years ago: "the future of humanity will be a story of cities." Our cities are expanding faster than anyone might have imagined. Just over half of the world's population now calls urban areas home, and that number is growing fast. By 2050 it will be 70%.
Three-quarters of our country's economic output comes from just 100 metropolitan regions – so any leader talking about growing our economy needs to be talking about growing our cities.
Cities have now become the world's most important centers of opportunity and innovation, where partisanship is put aside, and where civic, business, academic and non-profit leaders -- are coming together to take control of their own their economic future.
Over the last four years the Global Cities Initiative has worked with cities across the United States and around the world-- providing new research and data to help them better understand their connections to the global economy. And even more important, to help cities understand their strengths as metropolitan regions. What we've seen time and again is that regions that can put aside historical barriers – geographic divisions, political divisions, in some cases social and ethnic divisions – are the regions that succeed in the global economy. There's no better example than Chicago and the work Mayor Daley did to create a true global region. Chicago is now the fourth largest exporting city in the country.
What our program also recognizes is the need to highlight and promote the best approaches and models for success – the way in which San Diego connects their universities with their high-tech sector may provide some important lessons for London, Detroit and Washington, D.C. So the Global Cities Initiative connects leaders around the world to share innovative ideas and best practices. It's become a real network for the exchange of ideas. Leaders from San Diego, Atlanta, and Toronto are here today to talk about how they are working to capitalize on their region's distinctive assets to grow global trade and investment. There is so much the D.C. region can learn from the experiences of others.
Here in Washington, which is in so many ways is such a unique region, the barriers to more regionally focused growth are frankly not unique. We've seen Louisville and Lexington come together; we've seen Seattle, Tacoma and Everett come together. We've even seen San Diego and Tijuana, Mexico – two cities in two different countries, come together -- all in the name of growing their economies through regional cooperation and collaboration. Here in Washington, we need to do the same. We need to come together as a region and work together to diversify and grow our economy and be able to compete globally.
We have what it takes:
While the world's economic map is shifting, the Washington metro area is incredibly well positioned to succeed in this new economy
We're one of the country's great economic engines -- now the 6th largest economy in the United States -- second largest technology corridor outside of Silicon Valley—and home to more telecom and satellite companies than any other region in the world. Some of the finest colleges and universities in the country. Amazingly, 70% of all of the world's internet traffic travels through data centers in Loudoun County. Not surprisingly, the area has emerged as a major cyber hub for the nation as threats to critical infrastructure grow.
We saw a tremendous example of collaboration with Washington's recent Olympic bid. Two governors, mayors, county officials, city officials, civic leaders – along with the sports, business and philanthropic community – came together to do something unique in Washington: they were talking to each other, sharing their expertise and working toward a joint goal.
Charting the next course for Washington, creating more jobs and greater opportunity for more people, is going to take a genuine collective effort. We want to bring the lessons of the Global Cities Initiative to help this region succeed.
We've seen this work in cities across the country and across the world. It can work here too. We truly do have what it takes.
On November 5th, the Global Cities Initiative hosted a forum in Washington, D.C. to examine the regional economy and explore export strategies for local businesses.