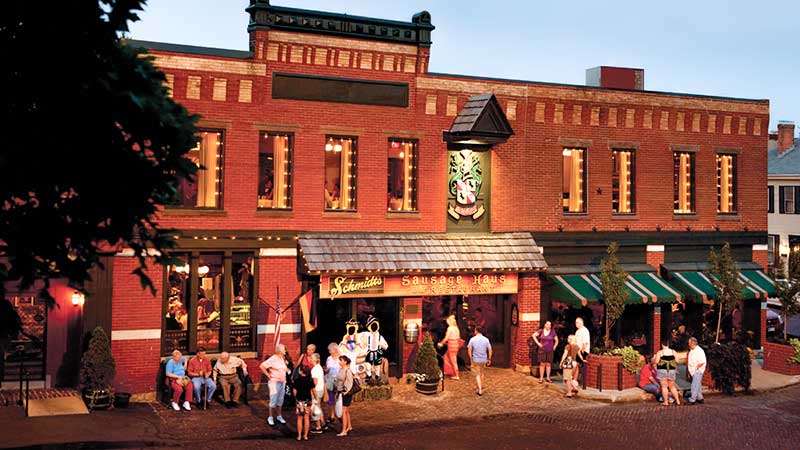 Stories
How Schmidt's Restaurant Continued Family Tradition with Vibrancy
131 Year Old Columbus Restaurant Shares Key Ingredients to Success.
Whether to satisfy a hankering for the delicious Bahama Mama sausage platter or the decadent Jumbo Cream Puff, locals and tourists alike flock to Schmidt's Restaurant and Banquet Haus in Columbus's German Village district. Founded by German immigrant J. Fred Schmidt in 1886 as a meat-packing house, Schmidt's has been serving up culinary delights throughout central Ohio, and beyond, for as long as anyone can remember.
"We strive to make the restaurant feel like home for our customers," says Geoff Schmidt, the restaurant's fourth-generation operator. "When people who've moved away from Columbus come back into town, we do what we can to make the experience feel like a tradition for them."
"The tradition Schmidt speaks of is mirrored in the restaurant's interior design — every decoration represents something meaningful in the business's 130-year history in the region."
Geoff Schmidt — the restaurant's fourth-generation operator
J. Fred's son George L. first expanded the business in 1914 with a food stand at the Ohio State Fair. Fifty-three years later, in 1967, the founder's grandson George F. Schmidt opened the restaurant just around the corner from the meat-packing plant. Today, in addition to serving customers on-site and providing genuine German food at fairs and festivals all over Ohio, including at the annual Columbus Oktoberfest, the Schmidt family runs a catering enterprise and has two food trucks. Their meats are also now available in grocery stores across the country.
What's Schmidt's secret? Instead of trying to satisfy customers with a constant barrage of new offerings, Geoff Schmidt has relied on a steady, familiar experience. "Consistency in our product is much more important to us than modifying simply for the sake of change," he says.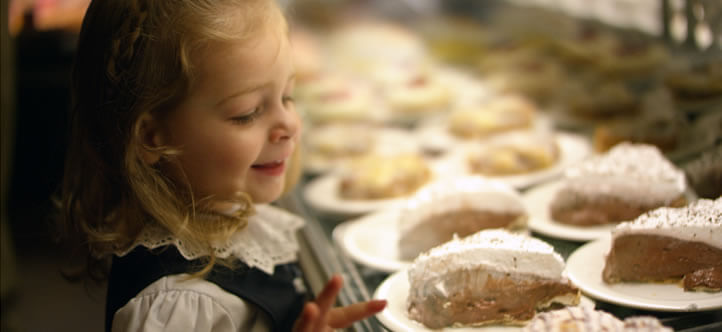 Consistency has played an important role in Schmidt's, not just in terms of customer experience, but also in terms of funding growth. Since the mid-1990s, JPMorgan Chase has attended to the business's banking needs. As Schmidt's changed and grew, JPMorgan Chase was there to assist. Reliability in a bank is vital, Schmidt believes.
"JPMorgan Chase has been here when we needed them, and they always ask how they can do more for us," says Schmidt. "It's like our business — our customers appreciate that they know what they're going to get when they come through the doors. And that's the same experience we've had throughout our relationship with JPMorgan Chase — dependability and no surprises."
The feeling is mutual. Aaron P., JPMorgan Chase relationship manager, is honored to support the Schmidt family business. "We are happy to be the bank that they can count on, in the same way that their customers count on them."
Schmidt's is an iconic business, an important thread spun of tradition and running through a unique and vital city. "Our customers take their friends here because we show them what Columbus is all about," says Schmidt. "We love this town. It's our home too, and we can't imagine living anywhere else."
For more information, visit: www.schmidthaus.com
---
By Lin Rice
Lin Rice lives and works in Columbus, Ohio, as a freelance writer and editor.