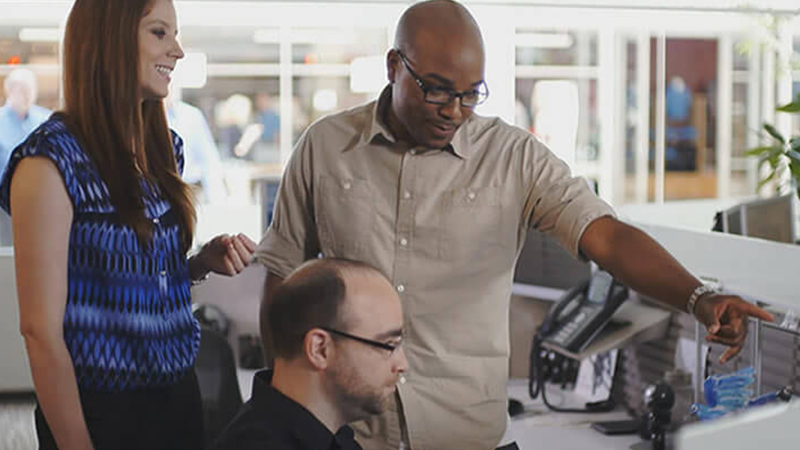 Stories
Columbus: A Hub of Innovation
Building on the city's long history as a banking innovator.
Chase is giving the traditional bank branch a makeover. Inside a building on the north side of Columbus, Ohio, the branch prototype layout at the Chase Innovations Center moves bank employees from behind counters onto the floor, where they can greet customers and guide them to new amenities, such as self-service stations, souped-up ATMs and "comfort zones" outfitted with couches and tablet computers.
A team of specialists at the center developed the layout, which was created with customer ease in mind and is the model for new Chase branches opening throughout the country. The design is not only cutting-edge, but it also serves to underscore Columbus's long history as a hub of banking innovation.
In 2004, Chase merged with Bank One, which had earned a reputation as one of the most inventive financial institutions in the country.1 Bank One helped develop the first national credit card system in the 1960s, built the first ATM in 1970 and pioneered home-computer banking in the early 1980s.1
Chase has embraced that legacy since merging with Bank One. You don't change something that's working. You expand things that are working.
Paul B. — Chase Social Media Command Center in Columbus
At the Social Media Command Center, about 25 customer service specialists with expertise in retail, credit card and home lending respond in real time to tweets from consumers. The specialists, who together average about 3,000 service interactions on Twitter per month, take a team approach, answering each inquiry based on their specialty areas. They also go the extra mile to make personal connections. One specialist sent a Columbus Blue Jackets onesie to a fan of the hockey team (and the father of a newborn) who praised Chase's mobile banking app on Twitter. "No fancy-pants technology went into that," Paul H. says. "We just did what humans do: care about each other and get excited for each other."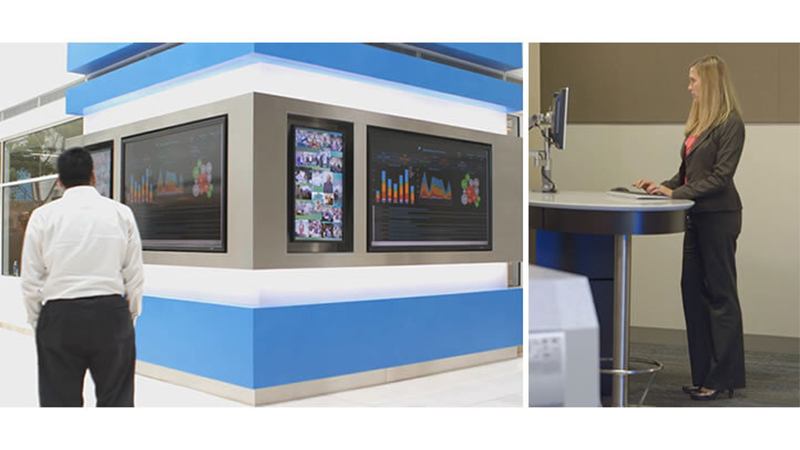 ATMs are a major focus of the Chase Innovations Center. Engineers are experimenting with machines that can dispense one-dollar bills, identify customers through fingerprints, and connect customers with service specialists via video.
That continued commitment to innovation has made Columbus an integral part of JPMorgan Chase's worldwide operation. Based in New York, the corporation is the Columbus region's largest employer, with more than 19,000 employees in Central Ohios,2 a number that has doubled since merging with Bank One.3
With so much of the technology, change and leadership here in Columbus, we don't go to New York, New York comes to us. And we're proud of that.
Paul B. — Chase Social Media Command Center in Columbus
Deposit product services are provided by JPMorgan Chase Bank, N.A. Member FDIC.