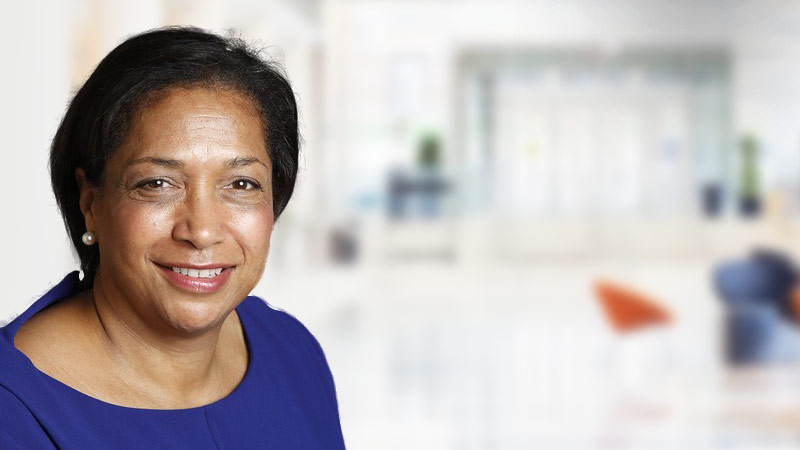 Insights
What It Takes to Unlock the Potential in Society
I was raised by a single parent in what I can euphemistically call a "tough neighborhood," in Stoke-on-Trent in the United Kingdom. Growing up in a coal mining community had its fair share of challenges, but this was multiplied for my family, in particular, after my mother was left to bring up three children on her own. At school, I received very limited career guidance: it was suggested that I could become a nurse, but never a doctor – or a librarian, but never an author or journalist. None of my immediate family members had the experience, or the connections, to point me in another direction. My drive to succeed was always strong—but the truth is that I didn't have a full view of the many opportunities the wider world offered.
To help my family economically, I worked jobs starting at an early age. Through this experience I met people who saw potential in me and helped guide me in the right direction. I was able to enroll in what is now called Manchester Metropolitan University to study humanities, with government subsidy and grants. Growing up, I saw many people like me from similar backgrounds, but they had a less fortunate career path development due to lack of access to resources. It certainly raises the possibility that there is a much bigger talent pool in society that has not been tapped into.
One obvious solution to unlocking the full potential in society is to improve the overall quality of education. This is particularly important in countries where access to schooling is limited. Of course, this is critical to the social and economic success of any nation, but even in countries where every child has access to education, those who come from poorer backgrounds are not as likely to enter a professional career as their counterparts with the same academic potential from better off backgrounds.
Role models, networks, career guidance, mentoring, work experience: all these things make a huge difference. Countries can and should strive for improved education, but there needs to be an emphasis placed on providing the social capital that students from poorer backgrounds too often miss out on.
But education alone is not enough. Access to resources and opportunities is crucial. In my role at JPMorgan Chase, I am responsible for the company's philanthropic presence across international markets. Our programs extend across 37 countries, where we work with partners to support better economic opportunities, particularly for low income and vulnerable groups. One of our key focus areas is work skills, and we are heavily invested in dialogues around how to better match young people and good jobs.
In the U.K., I was involved in the creation of the Aspiring Professionals Program, which has been running since 2012. It's an initiative to build better pathways for young people from low-income families into the banking and finance sector. The joy of this initiative lies not only in meeting the talented teenagers we welcome into the firm every year through this program; nor is it only based on the knowledge that their potential is greatly improved as a result of the experience. It's also based on the warmth, care and commitment with which my JPMorgan Chase colleagues embrace the students. We are able to see these teenagers as great examples of the talent that we do not want to miss, while the participants also see the great opportunities we offer here at JPMorgan Chase. It's a win-win situation for all.
The work the JPMorgan Chase Foundation has supported in Brazil, China, India, U.K. and in many other countries underscores the massive need to unleash the potential of the world's youth. And it's not a straightforward matter of academic learning, but also about giving young people the social capital to achieve more than a job. It's sometimes overwhelming to think of the scale of this challenge, but I find it rewarding to be part of a serious and long-term effort that may act as an example to others. Working together on such a challenge is not only an economic necessity, but a moral one too.
About the author: Carol Lake is the Head of International Markets for Global Philanthropy, based in London. She joined our corporate marketing division in 2000 after holding positions in a number of large corporations, including British Telecom and McDonnell Douglas. Through her work with JPMorgan Chase, Carol has gained extensive experience in the area of access to education and social mobility. Carol has twice been recognized in the PowerList – the annual list of Britain's Most Influential people of African and African Caribbean Heritage. In 2016 she was included in the Top 100 Black and Ethnic Minority leaders in business and was recipient of the Black British Business Award for Financial Services Leader of the year.
Read how other executives at our company are making bold moves.
Learn more about our initiatives for advancing talent within the black community.
Learn more about careers at JPMorgan Chase.