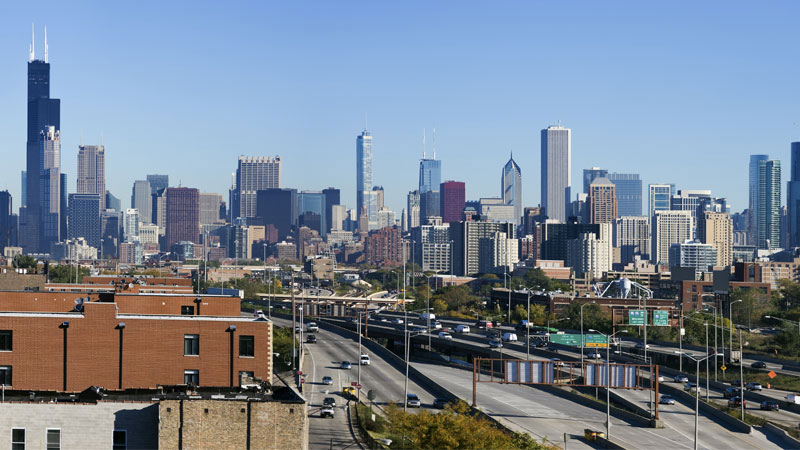 Stories
Chicago Skills Gap Report
High-demand for middle-skill workers in the healthcare and transportation, distribution and logistics (TDL) industries
Unemployment remains high across the globe, yet recent data reveals that employers are having trouble finding workers in key sectors. As part of our five-year, $250 million New Skills at Work initiative, we are releasing a series of skills gap reports in nine metro areas in the United States, as well as in France, Germany, Spain and the UK. The reports focus on middle skills jobs — those that require a high-school degree and technical training, but not a BA diploma.
In June 2015, we released a new report, "Growing Skills for a Growing Chicago," which shows that the Chicago metropolitan region's economy is gaining momentum and is soon projected to recover all jobs lost over the previous decade. The report analyzes regional labor market information and finds that nearly 28,000 new well-paying middle-skill jobs are projected to open up in the Chicago region every year through 2019.
However, some Chicago employers are having difficulty filling certain middle-skill positions, particularly in healthcare and TDL, the two largest private sector employers in the region. At the same time, a growing opportunity gap means that too many Chicago workers lack the education and training they need to fill these well-paying jobs.
If not addressed, this mismatch between jobseeker skills and business needs could hurt the region's economic competitiveness and limit the financial well-being of hundreds of thousands of people in the Chicago area. In efforts to prevent this, area employers, education institutions, workforce system and other leaders are coming together to develop a set of strategies to address workforce challenges.
This report supports these efforts by offering a framework for developing a demand-driven career pathways system that incorporates high-value occupational credentials.