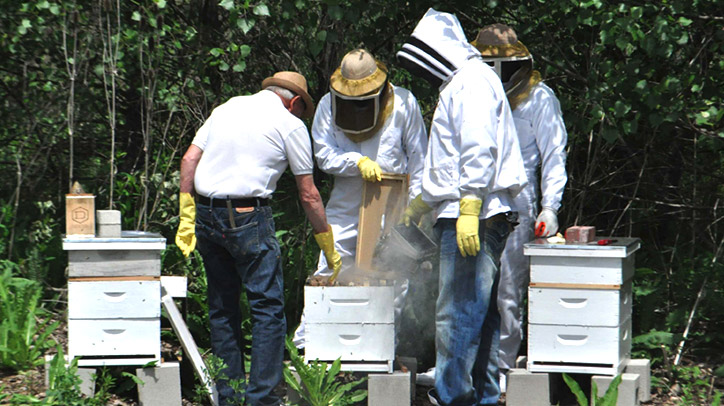 Stories
Are Honeybees Closing Chicago's Skills Gap?
North Lawndale Employment Network provides valuable skills training
North Lawndale, a historic Chicago neighborhood grappling with high rates of unemployment, is getting a much-needed opportunity. Thanks to the North Lawndale Employment Network (NLEN), residents are benefiting from essential job skills training and employment placement opportunities. The agency served 1,978 people in the 2015 fiscal year, resulting in 620 people securing full-time employment and part-time employment.1
NLEN's skills training program continues to translate to more than just jobs. Unemployment rates are beginning to dip, residents are retaining their jobs, and overall quality of life is on the rise.2 By all accounts, the North Lawndale community is starting to bounce back.
Essential skills training translates to more than just jobs.
The North Lawndale community is starting to bounce back. Unemployment rates are beginning to dip, residents are retaining their jobs and overall quality of life is on the rise.
JPMorgan Chase's ongoing support for workforce initiatives has bolstered the agency's efforts. "The transformative impact that our work and JPMorgan Chase's help has had over a period of time has been astounding. We have been successful because JPMorgan Chase didn't expect a miracle in year one-our growth was over a period of time for real lasting impact," says Brenda Palms Barber, Executive Director, NLEN.
Grants coupled with a $100,000 line of credit extended to NLEN boosted the organization's bottom line-which grew from a $1.2 million operating budget to $2.3 million3 - and helped launch Sweet Beginnings, a local honey business designed to create employment for NLEN participants with a felony conviction in their past. The business has four honey-producing apiaries in the Chicago area, with the most recent location at the Cook County Forest Preserve. Natural honey and honey-infused skincare products are sold under the beelove™ brand name at local markets, online and at Mariano's, Hudson's and Whole Foods.
Participants work at Sweet Beginnings for 90 days and learn every facet of the business-from farming and harvesting to inventory management and sales. The skills acquired translate to other positions in manufacturing, distribution and hospitality. The recidivism rate for former Sweet Beginnings workers is just 6 percent, well below the Illinois average of 52 percent3.
We believe that one of the most important challenges for us to take on as a company is to support our city's efforts to close the skills and employment gap. NLEN's services are strongly aligned to this mission, and their work is truly making a difference in the community.
Daniel S., Managing Director, Corporate Responsibility Midwest Region
In 2015, the NLEN initiative Moving Forward partnered with the city's public transportation agency, the Chicago Transit Authority (CTA). The pilot program trains people with histories of prior legal offences to fill diesel mechanic positions within the CTA or in the private sector. Such positions can pay about $30 an hour, plus benefits1. The support from JPMorgan Chase allowed NLEN to develop a coaching model for the Moving Forward participants, so they receive essential support during programming and for as long as needed after they are hired.
For more information about North Lawndale Employment Network, visit: www.nlen.org.
1.
Brenda Palm Barber, Are Honeybees Closing Chicago's Skills Gap? , 2015