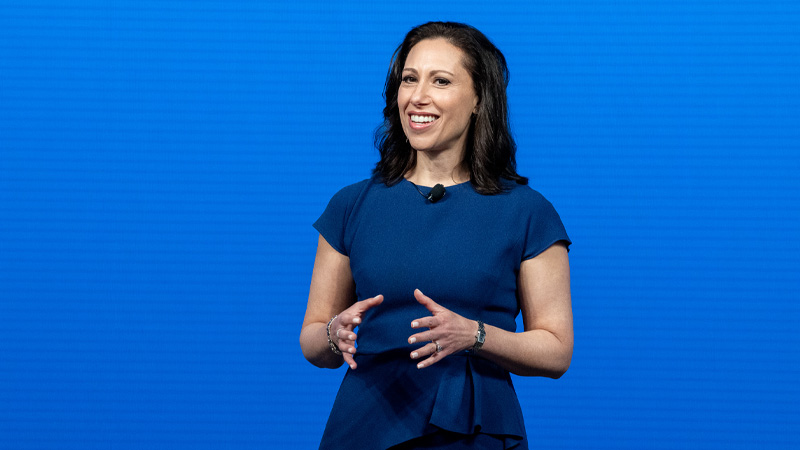 Stories
Celebrating women's resilience
As employees, clients and partners gathered both virtually and in person for the sixth annual Women on the Move Leadership Day, hosted by JPMorgan Chase & Co., this year's event put a spotlight on a single word: resilience.
"To me, resilience isn't only surviving hard times," said Sam Saperstein, Head of Women on the Move, in her opening remarks. "It's reinventing in the face of difficulty and emerging stronger. In many ways it's been a major theme of the past year, and it's also the theme for today's conference."

As she kicked off the event, Sam explored how women-led small businesses are navigating this new phase, and how women employees stay resilient in their fight for equity and inclusion in the workplace.
Transforming the workplace
At the peak of the pandemic, 4 million women left the workforce for various reasons, many of them to care for their families and home school their children. The good news is that, as schools and some caregiving facilities reopened, more than half of the women who dropped out of the workforce have returned, and unemployment rates for women have declined.
For other women who continued to work throughout the pandemic, balancing work and family obligations became a top priority. They needed solutions that acknowledged their roles as both caregivers and breadwinners. These women are helping us craft the workplace of the future, as they demonstrated that work flexibility and productivity can co-exist.
JPMorgan Chase helped women small business owners by offering programs like Curated Coaching for Entrepreneurs, with free virtual trainings on business topics at times that were convenient for business owners and entrepreneurs to meet.
In addition, JPMorgan Chase launched new training programs for women employees, providing them with opportunities to network and continue to advance their careers. "We rolled out a virtual Fast Forward program during the pandemic with digital content and live coaching," Sam said. "The response has been overwhelming, and nearly 6,000 employees have taken the program with another 2,000 getting ready to start. Many women have told us it's changed their lives."
Financing women small business owners
Back in 2018, Sam announced the three-year goal to lend $10 billion to women small business owners. At the time, of course, no one anticipated a global pandemic that would hit small business owners the hardest. "That didn't stop us," Sam said. "In fact, it made us more determined as the need was so much greater."
Not only did JPMorgan Chase hit its lofty goal, it surpassed it. "Thanks to our incredible Chase for Business partners, we not only hit $10 billion, we blew through that goal earlier this year," Sam said. "Since 2019, Chase has now extended $12.7 billion in credit to women small business owners."
"JPMorgan Chase financed more than 400,000 women-led businesses," she continued. "That's 400,000 dreams that we helped to fund and that improved women's economic security. We all see these businesses every day in our communities… and we all must continue to support them."
Continuing our work for equity
Sam noted that, even though JPMorgan Chase hit its goals, they still have big plans for women. "Our mandate has always been to fuel women's ambition and advance financial equality," she said. Moving forward, JPMorgan Chase will focus their efforts on more underserved segments, such as businesses owned by Black women and Latinas. And as part of its racial equity commitments, they will continue to coach these businesses so they can thrive.
"As individuals, we each have the ability to be resilient," Sam said. "And as a community, we have the power to come back stronger together."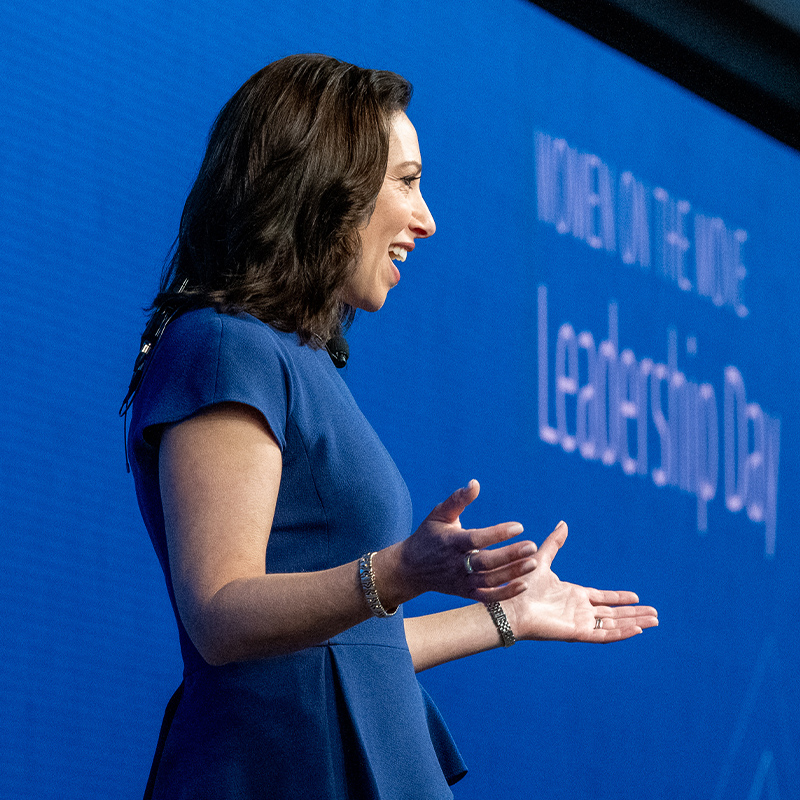 Women on the Move
Read more on how JPMorgan Chase helps fuel women's ambition and advance financial equality through Women on the Move.
Subscribe