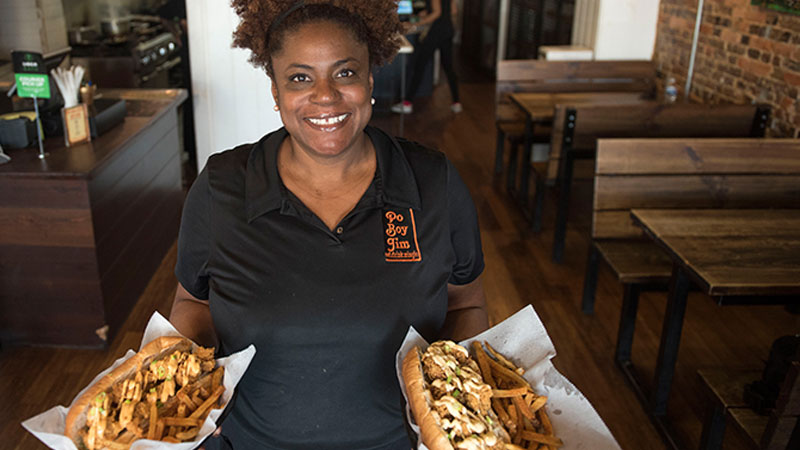 Stories
Bringing Cajun Cuisine to the Heart of D.C.
JPMorgan Chase and Wacif ensured that family-owned Po Boy Jim was able to open and deliver uniquely crafted food to eager D.C. residents
Jeff Miskiri always had the entrepreneurial bug, so when he visited his great grandfather in New Orleans and discovered the famous Louisiana-style po boy sandwiches, his first thought was that he wanted to sell them. Po boys were largely unavailable in Washington D.C., where Miskiri lived, but he suspected that they'd be popular in his hometown.
His family agreed, and soon his mom, Rebecca Antoine, and his cousin, Ian Reid, signed on as business partners. Together, they developed a business plan in 2011 for "Po Boy Jim Bar & Grill," a Cajun/Creole restaurant and caterer. "Jim" was a mash-up of the names of the three co-owners: Jeff, Ian and Mother.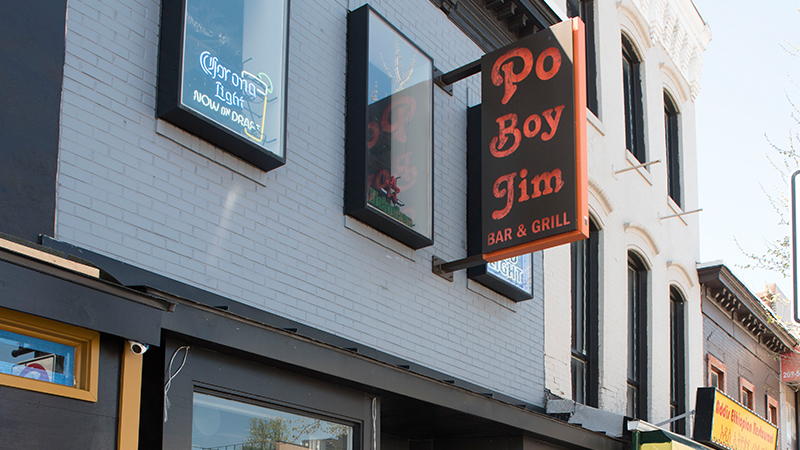 Unfortunately, while Jeff knew he was on to something, the banks he approached for financing didn't agree.

"We went to all the big-time banks," says Miskiri. "At least ten. And they all turned us down."
Miskiri is not alone in his struggle to secure financing. Entrepreneurs of color, like him, apply for small business funding at a rate 10 percentage points higher than their white counterparts, yet their approval rates are 19 percentage points lower, according to the Federal Reserve Banks of Cleveland and Atlanta.1 Even when they get their loans, 40 percent of minority–owned firms receive the full amount sought, as compared to 68 percent of white–owned firms.
Nevertheless, Miskiri and his partners remained determined. They'd already found a restaurant space in the bustling H Street Corridor in Northeast D.C., so they used Rebecca's retirement fund and their collected life savings to renovate the building. But the renovation project was bigger than they'd anticipated. The building was old, and required new electrical and plumbing, as well as significant structural work.
"The construction project took two years and we didn't have the money to finish it," explains Miskiri. "The building landlord was planning to sue us for the property."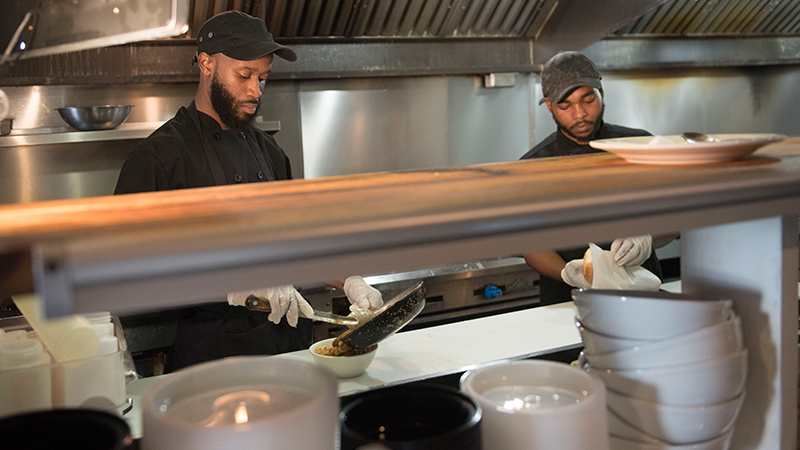 Then a friend told Miskiri about the Washington Area Community Investment Fund (Wacif), a nonprofit that promotes equity and economic opportunity in underserved neighborhoods in the Washington, D.C. area. In partnership with JPMorgan Chase, Wacif administers the D.C. Entrepreneurs of Color Fund. Created by JPMorgan Chase, the Entrepreneurs of Color Fund is designed to help level the playing field for founders of color by providing financing and technical assistance to minority-owned small businesses not only in Washington, D.C. but also Detroit, Chicago, the South Bronx and the San Francisco Bay Area.

Through Wacif, the Po Boy Jim team secured a $175,000 loan.
"We'd signed a lease on the building in 2011 and didn't open until 2014. That's how much of a fight it was to finish the construction," says Riskiri. "But once Wacif made us that loan, we completed the renovation in about 45 days."
"Once we opened our doors, we were an instant success," says Miskiri. Today, by every measure the restaurant is thriving. Since opening, its revenues have topped $1 million annually, and have grown steadily each year. It has received rave reviews in industry-standard publications like Zagat and has attracted a celebrity clientele, including former NFL player Clinton Portis and BET President Debra L. Lee.
Building on that success, Miskiri and his co-founders planned an expansion into D.C.'s Shaw neighborhood. Unfortunately, getting the money necessary to make it happen threatened to ruin them.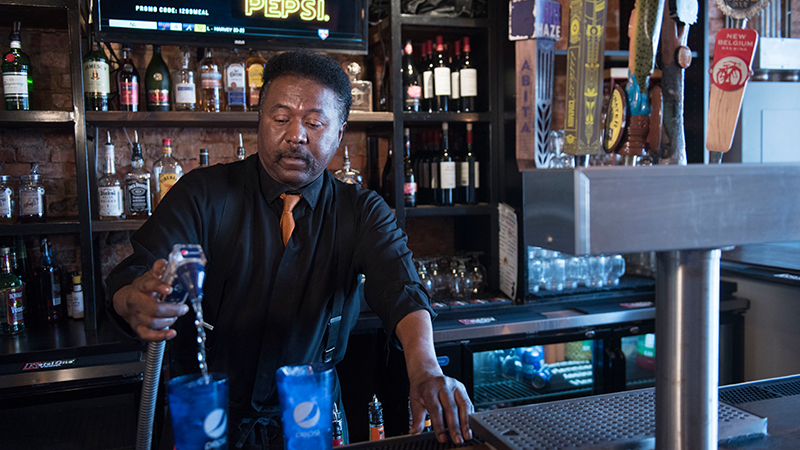 Initially, the Po Boy Jim team secured funding from a traditional lender, but when that fell through at the last minute, they again wiped out their savings on the second location, which also needed a major renovation. Still short of funds, Miskiri then took out a "hard-money loan," a last-resort type of loan, secured by real estate, that had a whopping 33 percent interest rate.
"That loan was just too expensive for us. It almost killed us," explains Miskiri. "So again we went to Wacif, which we think of as our big brother," he adds affectionately.
Through Wacif, the Po Boy Jim team secured an additional $225,000 in financing to pay off the higher-cost debt, which Miskiri says was critical to the long-term financial health of the business.
"The sales were coming in but the loan payments were too much for us to handle. The money from Wacif literally saved our business," says Miskiri. Last year, they were able to open their Shaw location.
Today, the two restaurants are succeeding and the co-founders maintain a strong commitment to the community. Po Boy Jim has created more than 40 local jobs and hosts quarterly toy drives for kids in need and various charitable holiday events.
And they aren't done, says Miskiri. "We want Po Boy Jim to be the next big franchise to come out of D.C.," he says. "And no matter where we go, our big brother Wacif will always be a huge part of the reason we got there."
---
Learn more about our investment in Greater Washington D.C.