JPMorgan Chase has been bringing the best of our business to the Greater Washington region since 1999. Our focus – whether it be through the opening of 70 new branches, the hiring of nearly 700 new employees, or our $125 million regional philanthropic commitment – is to drive economic opportunity for more residents. We're proud to provide award-winning services to more than 2 million customers and over 90,000 business clients in the region. To drive inclusive growth, from Baltimore to Richmond, we're leveraging our expertise to move the needle in key pillars of opportunity such as jobs and skills, small business expansion, neighborhood development and financial health.
$125M
---
Philanthropic support to drive inclusive economic growth by 2025
$4B
---
Committed to regional home and small business lending by 2023
2.3M
---
Consumer customers across Greater Washington
94K
---
Business clients in the region
Business must do its part to help solve challenges facing the customers and communities it serves. Addressing inequities requires concerted and sustained efforts by public and private sector partners that seek to build wealth for Communities of Color.
Peter L. Scher, Vice Chairman of JPMorgan Chase & Co.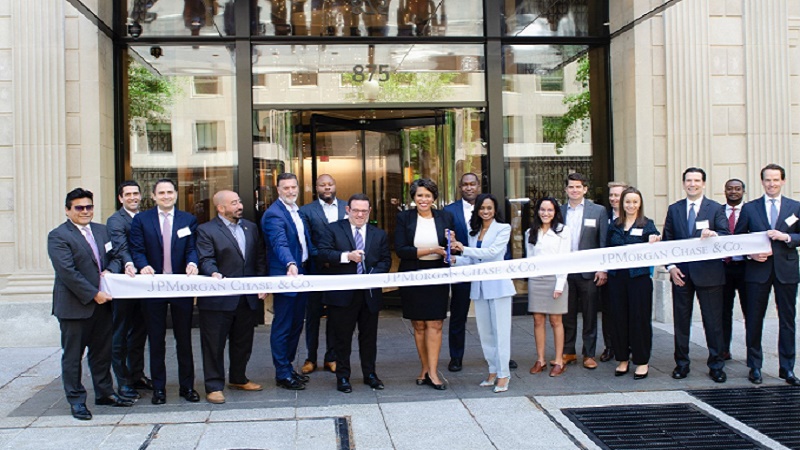 Our Commitment to Greater Washington
Neighborhood Revitalization