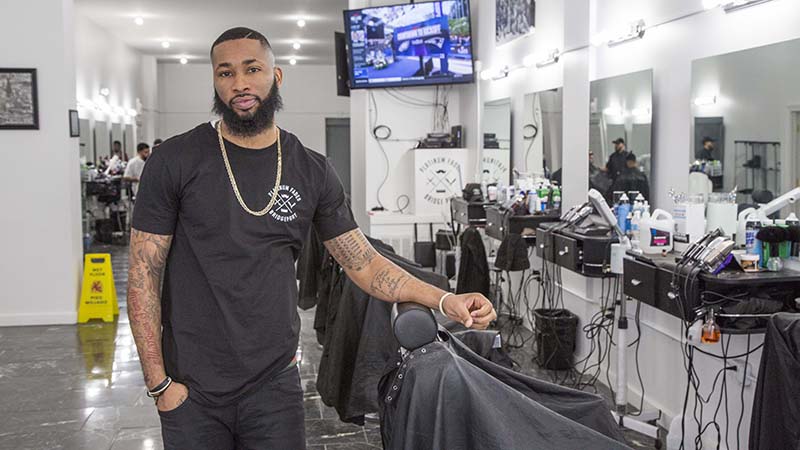 Stories
Why Don't Chicago's South and West Side Residents Have Access to Daily Necessities? 
5 miles. 90 minutes. Too far. New effort aims to transform the small business community.
It takes roughly 90 minutes for the average person to walk five miles. Taking a bus or driving through Chicago during peak hours is not much better. This distance is not merely a number to 42% of Chicago's population who live in the South and West Side neighborhoods, it's a daily reality.
According to research from the JPMorgan Chase Institute, many residents in South and West Side communities travel unusually far to access everyday goods and services, like groceries and other necessities.
Evelyn Shelton, a resident of Washington Park in Chicago's South side, experienced the problem in her own community. So, like any good neighbor, she tried to help solve it.
When Shelton saw the lack of local businesses serving quality food and services, she transformed her love of cooking into a local business in her own community. As owner of Evelyn's Food Love, Shelton offers a rotating menu of soul food made from scratch, and incorporates all fresh ingredients.
But the issue isn't limited to Shelton's neighborhood—it extends across the South and West sides. In the South Shore and Pullman neighborhoods on the South Side, residents travel an average of 4.9 and 4.6 miles, respectively, from home for the typical purchase. This starkly contrasts the travel time of residents in the North Side's West Ridge and North Park, who travel less than two miles on average to make the same type of purchase.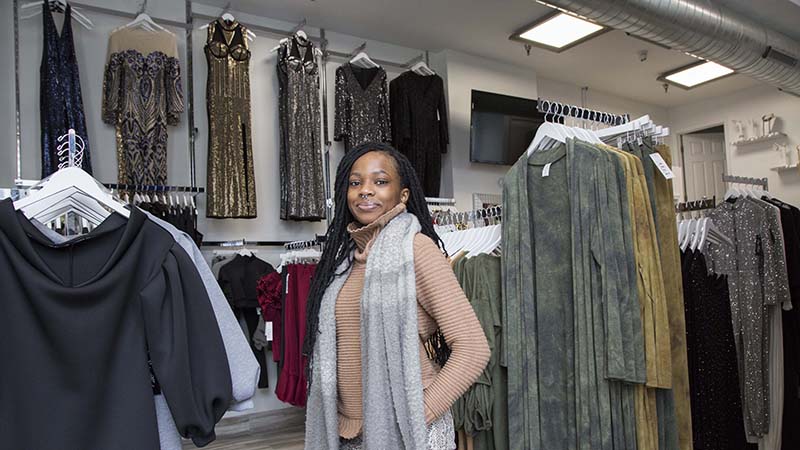 The Value of Local Businesses
Given the lack of services available in the South and West Sides, small businesses—particularly minority and women owned businesses—are vital to the economic recovery of Chicago's densely populated and often forgotten communities.
That's why Shelton felt it was critical for her to open her restaurant in a neighborhood that has seen its share of tough times. She believes that investing in the community "helps create more opportunity for other businesses, including other black women led businesses, to want to collaborate and help strengthen our neighborhood."
Another bonus to Shelton's beloved restaurant opening was that she was able to employ local residents, an example of the critical role that small businesses play in creating economic opportunity. In fact, a 2016 study by the Institute for a Competitive Inner City shows that small businesses in Chicago's inner city neighborhoods provide nearly 70 percent of jobs, compared to 58 percent of jobs in the city overall.
According to Ascend 2020, the median white-owned small business has revenue 1.5 times larger than the median Latino-owned company and five times larger than the median African-American owned firm.
Investing in Local Businesses
Despite being essential to economic growth in underserved neighborhoods, small business owners often have trouble sourcing the necessary funds to develop or expand their businesses. According to Ascend 2020, the median white-owned small business has revenue 1.5 times larger than the median Latino-owned company and five times larger than the median African-American owned firm.
JPMorgan Chase, for one, is looking to reverse that trend. The firm recently announced a $4 million investment to provide minority entrepreneurs with critical access to capital, education and resources.
"South and West Side neighborhoods hold tremendous economic opportunity, but we can do more to ensure that everyone has a chance to participate in Chicago's continued growth," said Jamie Dimon, Chairman and CEO JPMorgan Chase. "The Entrepreneurs of Color Fund has unlocked capital and created hundreds of jobs in Detroit, and now we're excited that Chicago small businesses will have the same chance to grow and succeed."
JPMorgan Chase has invested $40 million in the hopes of creating lasting economic opportunity in Chicago's South and West Sides that will support local, minority-owned small business. To that end, the firm has invested $3 million to launch the Entrepreneurs of Color Fund in Chicago, in addition to a $1 million investment in business mentoring programs.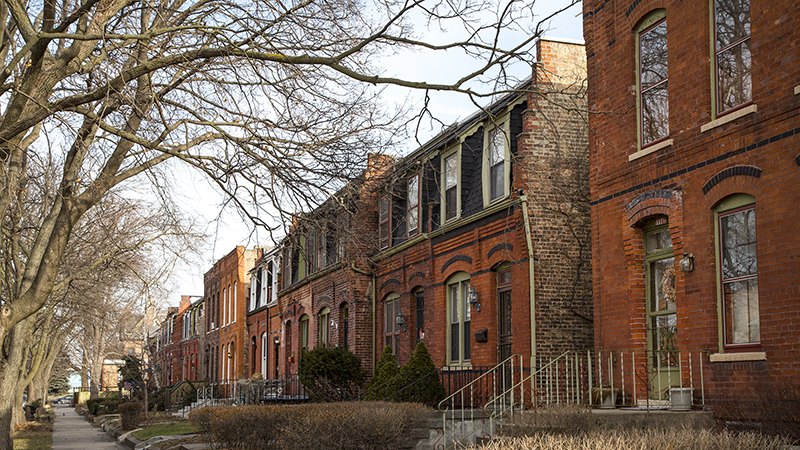 Creating Economic Opportunity
The Chicago investment comes on the heels of similar commitments in the South Bronx and San Francisco. And it follows the tripling of the first investment made in Detroit.
With other cities as a model, there is reason to believe that this bold strategy will help move the needle.
In Detroit, Entrepreneurs of Color Fund has lent or approved $5.32 million to 52 minority-owned small businesses, resulting in more than 740 new or preserved jobs. Fifty-three percent of the loans are supporting minority women-owned businesses and nearly three-quarters (71 percent) of the loans have supported small businesses based in Detroit neighborhoods.
The Chicago Entrepreneurs of Color Fund aims to provide $5.5 million in flexible capital to meet the needs of hundreds of minority-owned businesses, and encourage the growth of low- and moderate-income areas through commercial and small business development.
If it works, not only will this effort bring more jobs to the area and increase revenues for local businesses, it will bring necessary goods and services to South and West Side consumers.
Only time will tell how supporting small businesses will help transform Chicago's South and West Sides. But for the locals who love their neighborhoods—the change can't come soon enough.