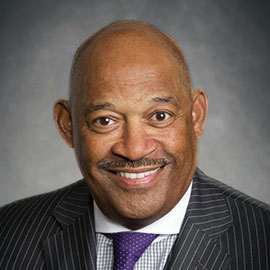 Principal Standing Committees

James A. Bell was an Executive Vice President of The Boeing Company, an aerospace company and manufacturer of commercial jetliners and military aircraft, from 2003 until his retirement in 2012. He was Corporate President from 2008 until 2012 and Chief Financial Officer from 2003 until 2012.
Before being named Chief Financial Officer, Mr. Bell was Senior Vice President of Finance and Corporate Controller. In this position he served as Boeing's principal interface with the board's Audit Committee. He was Vice President of contracts and pricing for Boeing Space and Communications from 1996 to 2000, and before that served as director of business management of the Space Station Electric Power System at the Boeing Rocketdyne unit.
Mr. Bell has been a director of Dow Inc. since 2019, of CDW Corporation since 2005, and of Apple Inc. since 2015. He was a director of Dow DuPont Inc., formerly Dow Chemical Company Inc., from 2005 until 2019. He is a member of the Board of Trustees at Rush University Medical Center.
Mr. Bell graduated from California State University at Los Angeles.