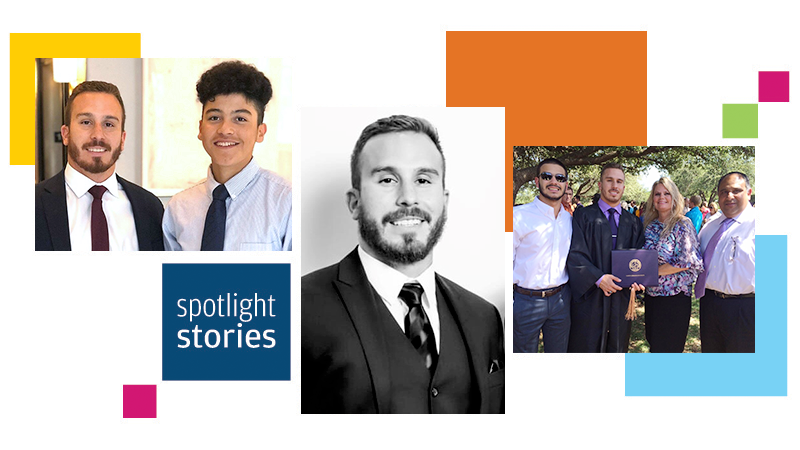 Stories
Honoring a Legacy of Mentorship: How a JPMorgan Chase Employee Left a Lasting Impact on His TFI Mentee
Many people hope to leave an enduring legacy, and to know they made a positive impact on others. Jerry Hernandez III had done exactly that when he passed away on January 1, 2021, at just 29 years old.

Equipped with a strong work ethic inspired by his parents, Jerry rose in JPMorgan Chase's ranks from an internship to a Vice President position in the company's Commercial Banking business. While his hard work and business development skills left a lasting impression on his colleagues, it's his determination to share success with others that remains his greatest legacy.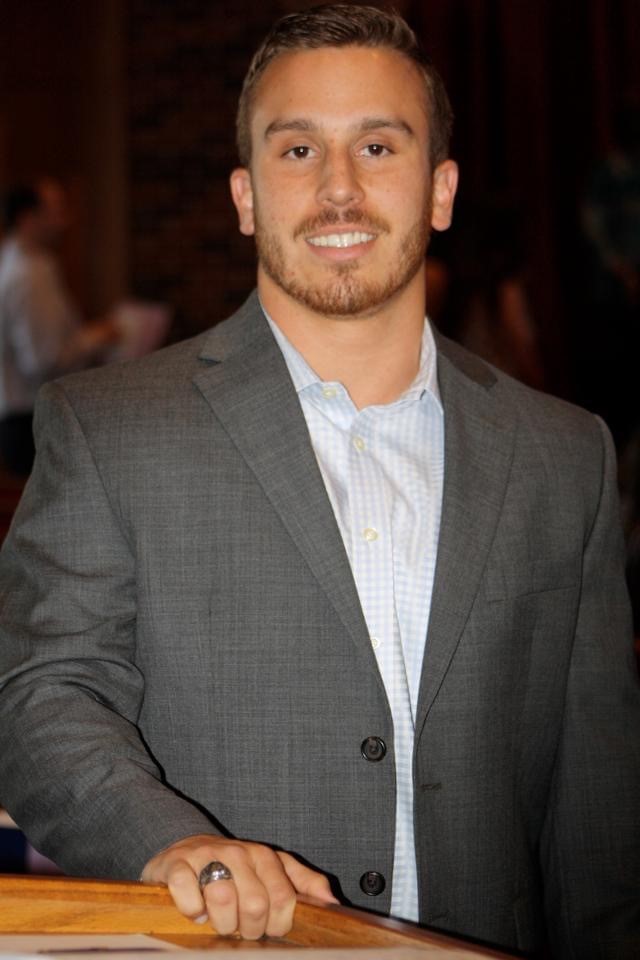 "Jerry was passionate about giving back," said Belen Garren, Executive Director, Commercial Banking, and Jerry's former manager. "He saw the opportunities that were afforded to him and wanted others to have those same opportunities. And he didn't look for recognition for that. He did it because that's just how he lived his life."

His service as a mentor in The Fellowship Initiative (TFI) is just one of many examples of this dedication. TFI—a decade-old program at JPMorgan Chase designed to improve economic and social outcomes for Black, Hispanic and Latino young men from historically underserved communities—prepares participants for college and career success by pairing them with employee volunteers like Jerry.


The program resonated with Jerry, who was a first-generation college student himself, and he seized the opportunity to help others navigate this challenging stage of life.

Through TFI, Jerry met Marco Garcia, a high school sophomore who had recently moved from Mexico to the United States. The two clicked instantly, and Jerry knew he could help Marco develop a game plan to succeed in life.

"Jerry saw what Marco needed, and Marco saw a lot of what he wanted to be in Jerry, and one helped the other," Jerry Hernandez, Jr. said of his son's relationship with Marco.

Throughout their three-year relationship, Jerry taught Marco the importance of his mantra, "Success is my only option," which he abbreviated as SIMOO. "He always told me, 'I am not going to rest until the day that I think I'm successful. You should be the same way,'" said Marco, now a sophomore at Dallas College Cedar Valley. "He told me to fight for what I want, and to never be scared of success or of saying what I think. He said I should never keep wondering what could be."
Jerry's guidance inspired Marco to speak up to every day injustices, which he did while attending a 2019 baseball invitational in Vero Beach, FL for up-and-coming athletes. Even though the program included diversity- and culture-focused initiatives, many of the non-native English speaking athletes heard derogatory comments or negative stereotypes directed at them. This did not sit well with Marco. Not only did he stand up for those players, he also chose to help dispel stereotypes about Mexican athletes by using his own experience of immigrating to the U.S. and learning English.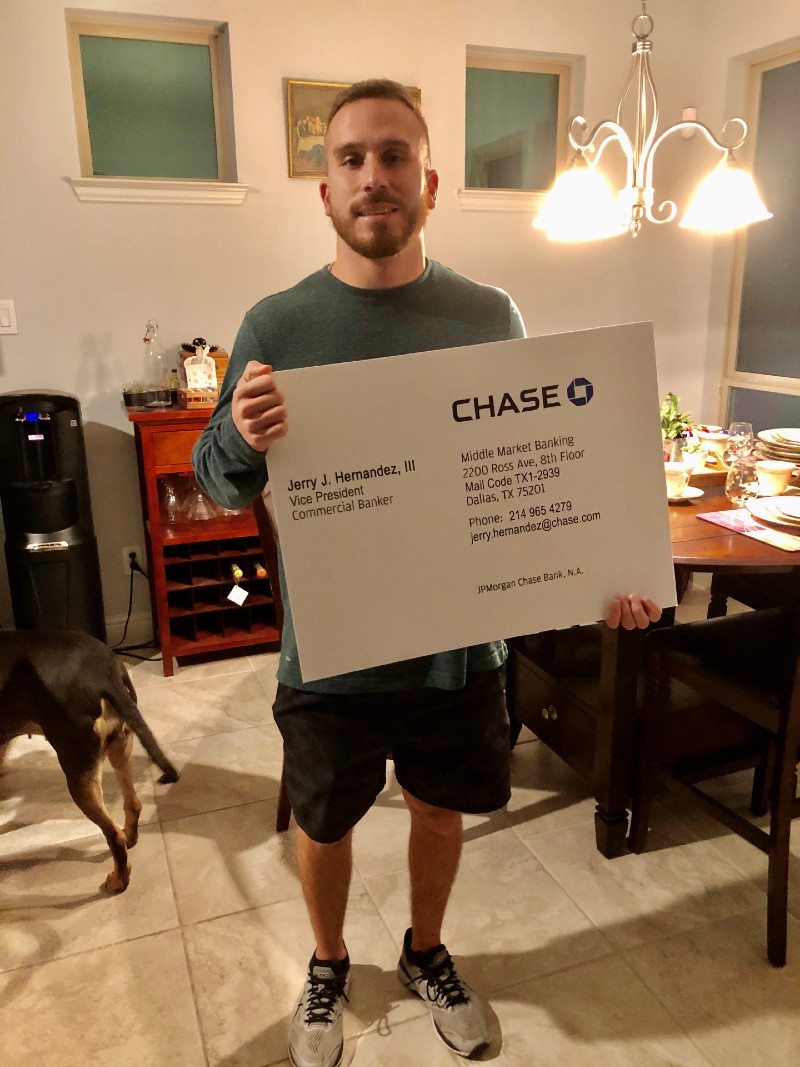 "I was proud of myself for sticking up for the culture," Marco said. "This was a moment for a lot of people to see the other side and how it feels." His actions later earned him the first of only seven awards given at the 140-person invitational.
Jerry's mother, Kimberly Hernandez, believes her son's compassion allowed him to make a profound impact on the world around him. The Texas State House of Representatives agreed, honoring him in March 2021 with a resolution praising him for his work in the community.
Jerry's friends and family also honored him with the creation of the SIMOO Scholarship at Jerry's alma mater, Liberty High School, in Frisco, TX. Given to two high school scholar-athletes each year, the $1000 scholarship requires each awardee to have a 3.0 GPA and exemplify Jerry's three core life principles: hustle, perseverance and impact.
Jerry's legacy is especially strong for Marco, who continues to embody his mentor's lessons—and who's already looking forward to the day when he can pass them along to the next generation. "I want to keep his legacy going and one day be a mentor for kids, and teach them the same things he taught me," he said. "He inspired a lot of people and he inspired me as well."
Spotlight Stories: Celebrating the stories of inclusivity, passion, and resilience of those who rise to the challenge and inspire us every day. See how this Black business owner utilized a $25,000 NAACP JPMorgan Chase sponsored grant to keep her busines open during the pandemic.