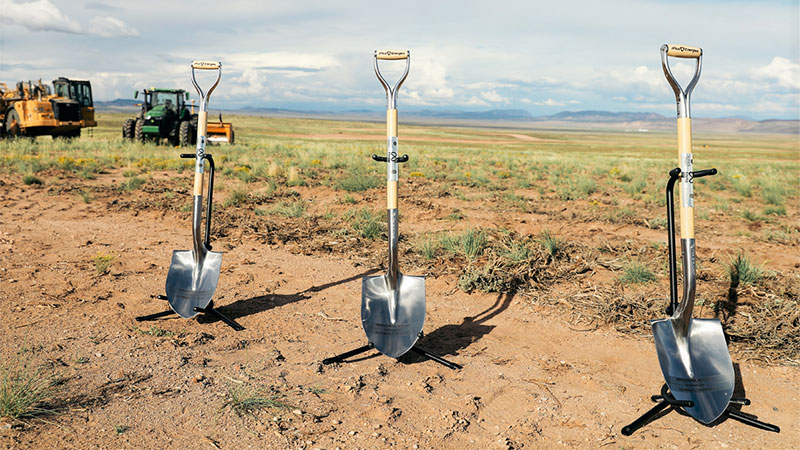 Sustainability
Scaling Green Solutions: Creating Enough Solar Energy to Power the Equivalent of 50,000 Homes
To meet global long-term environmental sustainability goals—as well as subsequent demands from businesses—the world needs to develop and deploy a host of new technologies, business models and other solutions.
Developing and scaling the tools that will advance the transition to a low-carbon economy will require significant capital. As the need for climate solutions grows, so does the number of companies focused on providing them. And each of these companies requires unique financial services and expertise.
As a global financial institution, JPMorgan Chase has an important role to play in this process. By providing financing and strategic advice to clients and helping investors put their capital to work, the bank is helping its clients navigate the challenges and realize the economic opportunities of the transition to a low-carbon economy.
In April 2021, JPMorgan Chase announced a target: To finance and facilitate $1 trillion toward green initiatives that support climate action by the end of 2030 as part of its broader $2.5 trillion Sustainable Development Target.
Supporting Clients: A Case Study
In 2022, JPMorgan Chase committed $142 million to a series of syndicated project finance loans, totaling $267 million. The funds are intended to support the construction and operations of the Appaloosa Solar 1 Project near Cedar City in Iron County, Utah, owned by an affiliated fund of Greenbacker Renewable Energy Corporation (Greenbacker) and rPlus Energies.
Once completed in late 2023, the Appaloosa project is expected to be the second largest operating asset in Greenbacker's fleet of over 450 renewable energy projects. It is expected to generate more than 550 million kWh of energy annually—enough to power the equivalent of more than 50,000 homes; support the local economy by utilizing local vendors and creating approximately 250 jobs for its construction; and generate meaningful property tax revenue for Iron County over 35 years.
This deal was led by JPMorgan Chase Commercial Banking's Green Economy team and builds on the bank's efforts to scale green and innovative solutions to support the transition to a low-carbon economy.
This information originally appeared in JPMorgan Chase's 2022 ESG Report. Learn more about the bank's approach to environmental sustainability and view additional case studies here.