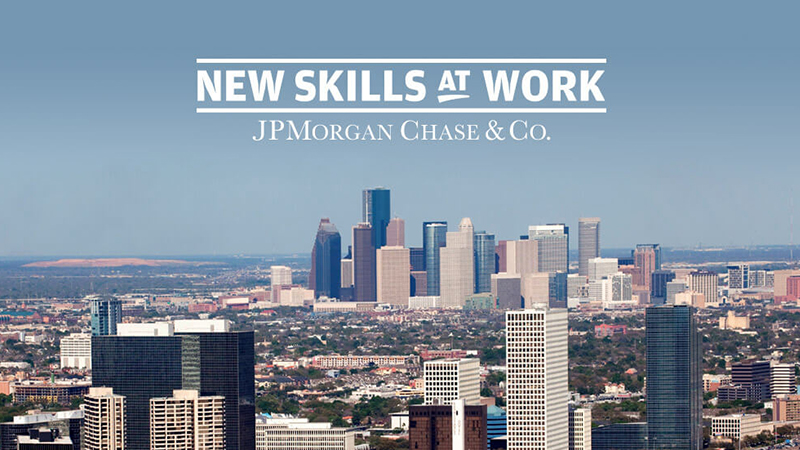 Stories
Houston Skills Gap Report
High Demand for Middle-Skill Workers in Petrochemical Industry and Commercial/Industrial Construction
Unemployment remains high across the globe, yet recent data reveals that employers are having trouble finding workers in key sectors. As part of our five-year, $250 million New Skills at Work initiative, we are releasing a series of skills gap reports in nine metro areas in the United States, as well as in France, Germany, Spain and the UK. The reports focus on middle skills jobs – those that require a high school degree and technical training but not a BA diploma.
On November 12, 2014, we released the Houston Skills Gap Report which provides a comprehensive look at available middle-skill jobs in the petrochemical and industrial/commercial construction industries. It offers data-driven steps city policy makers, community colleges, training providers and private sector employers can take to fill these critical, good-paying jobs.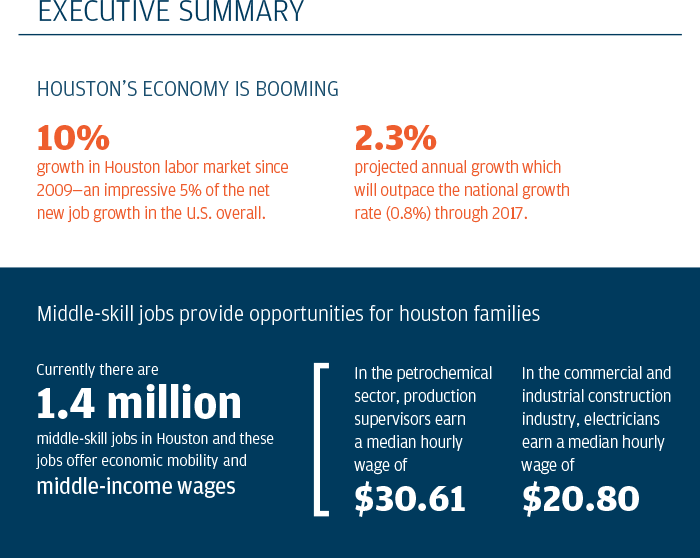 "JPMorgan Chase's contribution of the skills gap report is essential for the success of UpSkill Houston's business-led effort to strengthen middle skills training and preparation," said Bob Harvey, President and CEO of the Greater Houston Partnership, one of JPMorgan Chase's workforce partners in Houston. "The report's data will help drive the coordination and alignment that are necessary to achieve the impact and performance our regional economy requires to continue its growth."
Houston's petrochemical sector and industrial/commercial construction industries have high demand for middle-skill workers, commonly defined as people with more than a high school diploma but less than a bachelor's degree. Many of the middle-skill jobs highlighted in the report pay a good wage and offer career advancement.
Learn more about the report's key findings, recommendations and data
Learn more about the Skills Gap