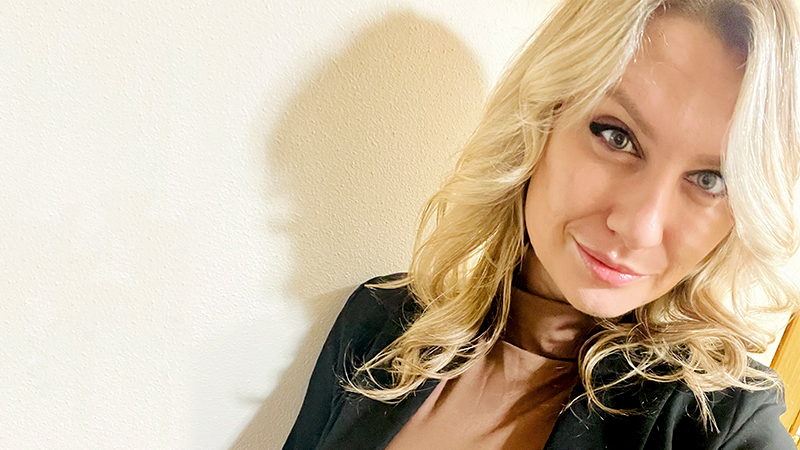 Stories
Helping a Stranger...and Saving a Life
For Anastasia Medvedev, being a good Samaritan was a matter of being in the right place at the right time...and knowing how to speak Russian.
It was a normal morning, like any other, and Anastasia Medvedev was walking into her job in Glendale, Wisconsin, when she noticed a minivan sitting awkwardly in the middle of a parking lot. Then she heard the shouting as people started spilling out of the van. One of them, a woman, was carrying a child and looking around frantically. Medvedev ran over and asked if she could help.
Little was she to know that her simple action—engaging with the situation, getting involved—would end up saving the life of a seven-year-old boy.
"It's really one of those 'right place, right time' situations," Medvedev, a Private Client Advisor with JPMorgan Chase, recalls. "I'm just glad I was able to help."
At first, the group—which turned out to be a husband and wife with six children—ignored Medvedev as they frantically discussed the problem with each other in their native Russian. Medvedev, who hails from Belarus, began talking with them in their native language, and learned that the boy was having an epileptic seizure and needed medical assistance right away. She immediately dialed 911 and an ambulance arrived within minutes. The family asked Medvedev to ride with them in the ambulance so she could translate what the paramedics were saying.
While paramedics worked on the boy—who was unconscious and whose skin had begun to turn purple — Medvedev learned the family's story.
"They told me they were from Ukraine," she says. "They came to the U.S. to escape the war. First they went to Germany as part of a program that helps Ukrainian refugees find work and accommodation. Then they decided to come to the U.S. for a better life. They'd only been here for 30 days—in fact, they were on the way to Milwaukee to be fingerprinted for work authorization—when this happened."
When the ambulance arrived at the hospital, Medvedev stayed with the family, and continued to translate what the doctors were saying. The young boy was treated, is now on the mend, and is taking medication to help with his seizures.
The family, which was profoundly grateful to Medvedev for her help, decided to head back to Germany due to not being able to find proper housing and the boy's medical issue.
"He has to see a seizure specialist frequently, and the next available appointment for him to see one here would've been the end of December," says Medvedev. "They just figured Germany would be easier in terms of work, housing and medical care."
Medvedev's involvement with the family didn't end there—she helped them buy their plane tickets to Germany, and she's been in constant contact with them to ensure they're safe and are getting everything they need.
"I followed up with them the other day. They told me they were doing well, which makes me happy. They're going to stay there and wait out the war," Medvedev says.
Due to her heroism, the Glendale Police Department in Wisconsin honored Medvedev with a Citizen Merit Award, which is given to local citizens for their courageous actions in the community.
"When I got the award, they told me during the ceremony that my 911 call was the smoothest they've had in a long time. Now I'm curious hear those other calls," she says. "I was just trying to stay calm during the situation. Luckily, they pulled into a parking lot with somebody who actually spoke Russian."