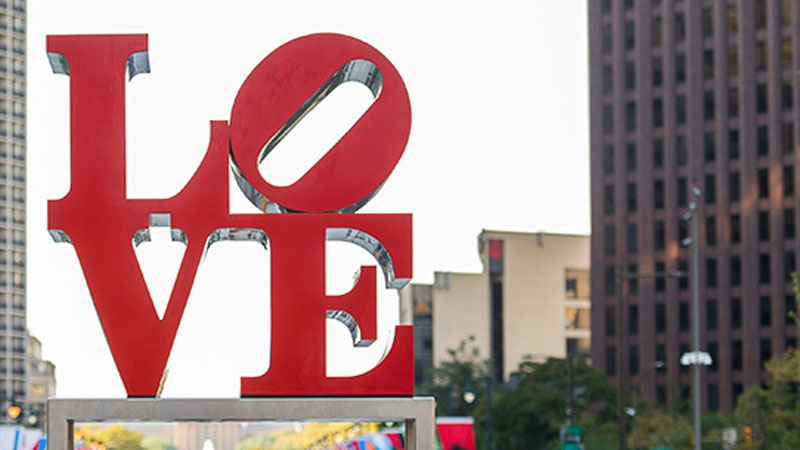 Stories
300 Jobs. $5 Million Investment. $3 Billion in Lending. What It Means for Philly.
JPMorgan Chase is betting on the City of Brotherly Love.
When you think of Philadelphia, you might think of the famed Rocky steps, or the gleaming red "LOVE" statue. But for those who know it well, the City of Brotherly Love also calls to mind neighborhoods like Kensington.
Bordering some of Philadelphia's hottest up and coming neighborhoods, Kensington is historically a proud, industrial community. Fast forward to present and Kensington's city blocks are a snapshot of the city's changing urban landscape, turn of the century charm tightly packed in with a growing number of modern homes and vacant lots. Yet, it's a place where people are still straightforward, hardworking and, in some cases, struggling.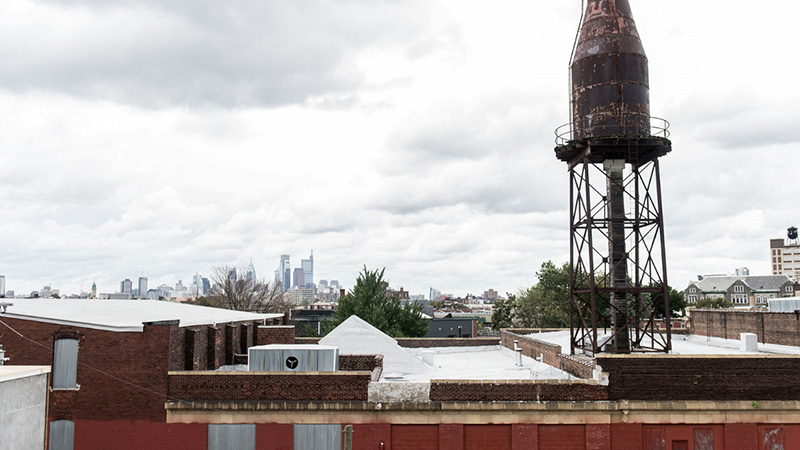 In many ways Kensington—and the Philadelphia region—are an example of the friction that accompanies rapid urban growth. As the nation's seventh largest city, and the poorest of the top 10, Philadelphia is juggling job growth and elevated home sale prices alongside rising unemployment and poverty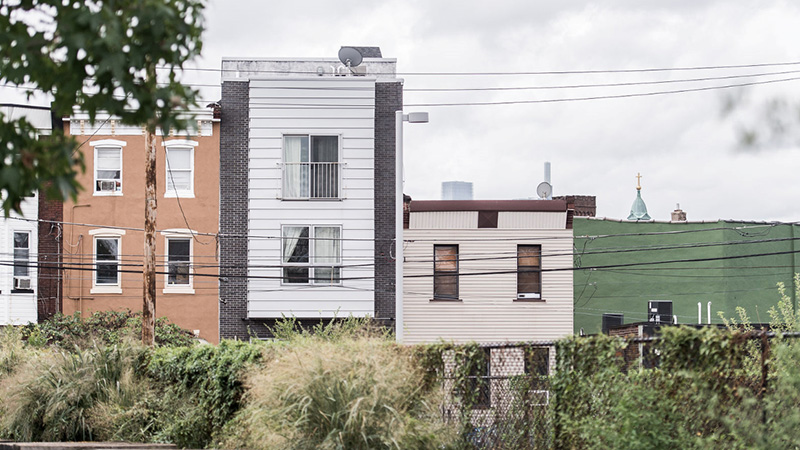 Companies that can help the city move the needle in the right direction are making big bets on the future of the City of Brotherly Love. In fact, JPMorgan Chase recently announced that it will not only add new retail branches, but will also invest $3 billion in mortgage and small business lending in the region, and an additional $5 million over three years to boost economic development in North Philadelphia's Kensington Neighborhood Commercial Corridor.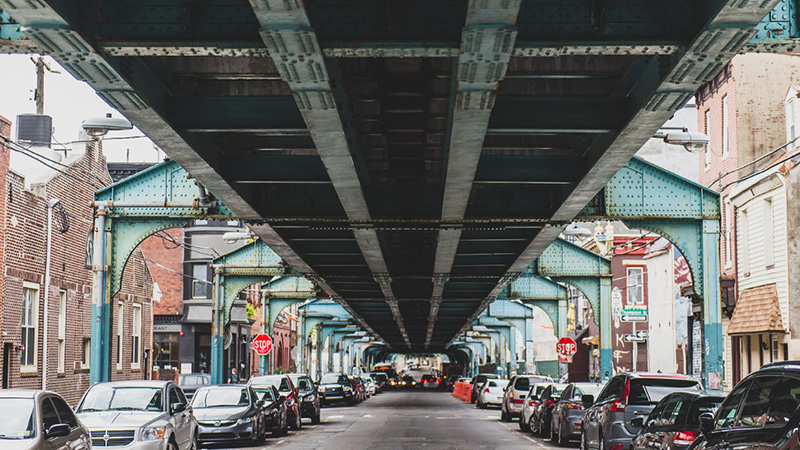 "The Delaware Valley is a critically important market to our branch expansion and growth as a firm," said Jamie Dimon, chairman and CEO of JPMorgan Chase. "We already have thousands of employees here that serve our customers every day. With new branches and investment in the region, we'll create more jobs and opportunity for those locally, while building deeper relationships with customers and establishing new ones."
The company estimates that 20 percent of the $3 billion grant will be in low-to-moderate income areas of the region, like Kensington. Additionally, the $5 million investment in the Kensington Neighborhood Commercial Corridor will be divided among an umbrella group of established local nonprofits with the goal of supporting underserved communities through tangible economic and workforce development opportunities.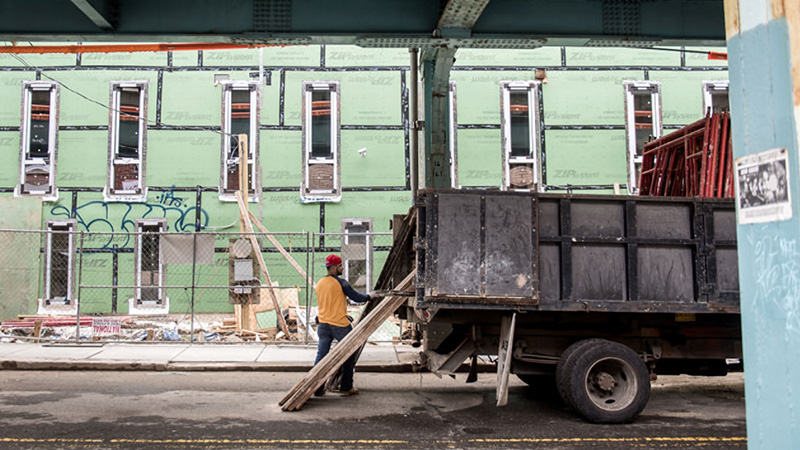 The investment, which is part of JPMorgan Chase's Partnerships for Raising Opportunity in Neighborhoods (PRO Neighborhoods) program, will work through Kensington del Corazón Collaborative to support small businesses through capital and coaching, encouraging mixed-use property development, and promoting pathways to homeownership and affordable rental housing options.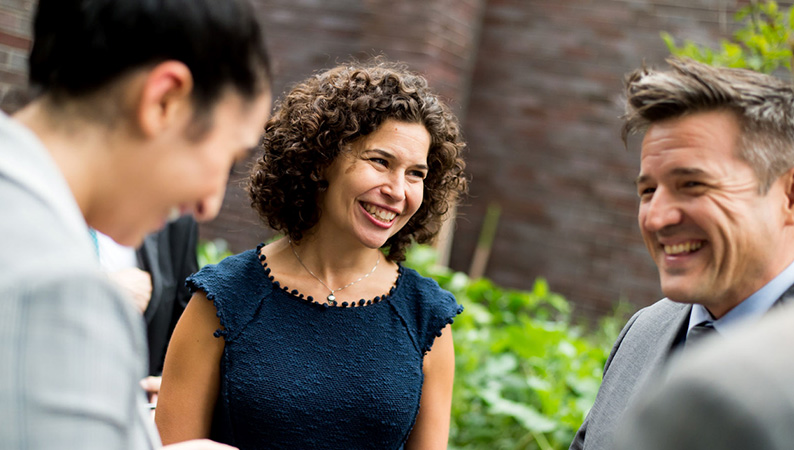 Casey O'Donnell, President and CEO of Impact Services, says this boost from JPMorgan Chase will allow the organization to continue what it's already doing in the community to help consumers access capital, acquire assets, and build intergenerational wealth.
"To have an organization like JPMorgan Chase invest with us...is already attracting other investors," said O'Donnell. "It provides an opportunity for others to decide that they want all boats to rise at high tide."
Recently, Dimon discussed the company's planned expansion and philanthropic efforts with Philadelphia Mayor Jim Kenney and JPMorgan Chase Foundation President Janis Bowdler during a panel discussion for community leaders held in North Philadelphia.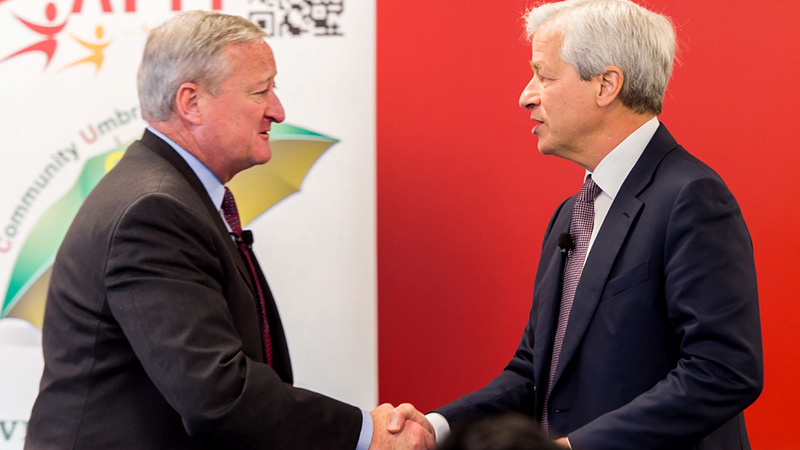 "We're proud JPMorgan Chase is not only expanding its business into the Philadelphia region, but also investing in long-term economic solutions for the Kensington neighborhood," said Mayor Jim Kenney. "Together, we're creating new jobs and opportunities to put more residents on a pathway to prosperity, revitalize neighborhoods and strengthen our local economy."
But this isn't just philanthropy, regional expansion is also providing employment opportunities. Over the next five years, as the company opens 50 new branches, it will hire up to 300 employees in the Delaware Valley, which includes Philadelphia, Delaware and South Jersey.
"To us, this expansion is so much more than building a branch. This is about new relationships with customers, communities and employees," said Chase Consumer Banking CEO Thasunda Duckett. "Chase is already deeply invested in the Delaware Valley, and with new branches we'll be able to bring new jobs and expanded access to our products, digital tools and financial advice."
---