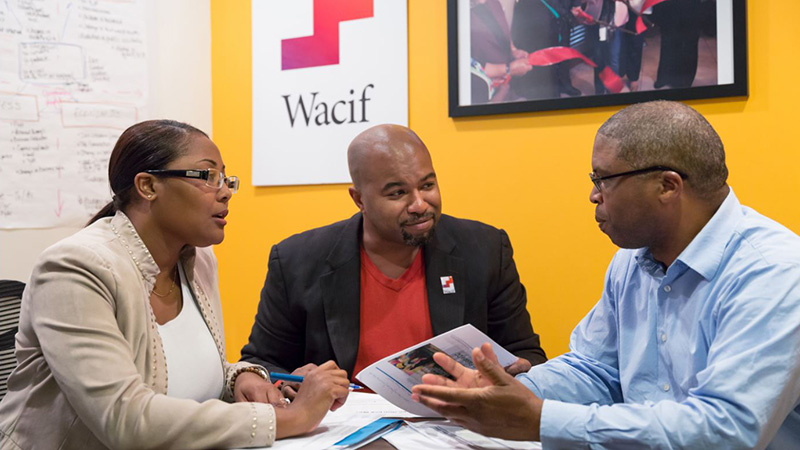 Stories
Growing More than Just Business
How a strategic model for market expansion is driving inclusive economic growth.
This article was originally published by Politico.
Just east of Washington, D.C.'s Anacostia River and merely a stone's throw away from the U.S. Capitol, as Martin Luther King Jr. Avenue carves past community centers and boarded up apartment buildings, a study in contrasts emerges.
At the corner of a busy thoroughfare in the historic neighborhood of Anacostia, lines for public services suggest some of the very real socioeconomic challenges this community faces.
In the distance, pristine views of the city's Southwest Waterfront. This impressive new luxury development is a hallmark of some of the kinetic economic growth the Washington, D.C. region, and so many others like it, have enjoyed over the past decade. And it is a foreshadowing of the revitalization eyed for this side of the river—a community that some might say has been left behind in all of the promise of the city's recent renaissance and flurry of corporate expansion.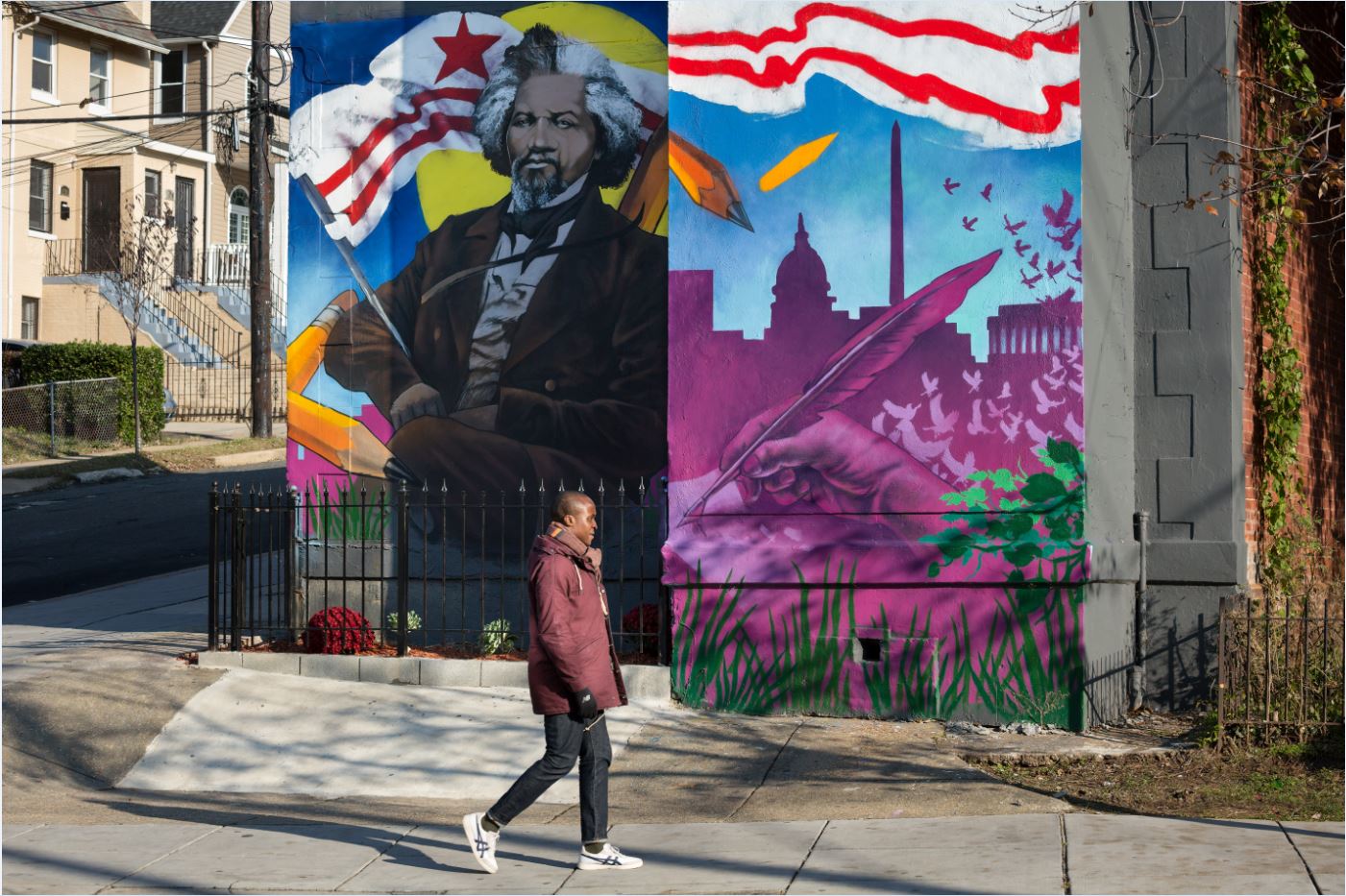 The neighborhood is poised for an economic rally, and one sign of its beginning is the recently opened branch of Chase nestled in the heart of downtown Anacostia. Flanked by small businesses like a hair salon and thrift shop, this new development might be surprising to some.
While business has been booming in some parts of cities like Washington, D.C., the past decade has seen a steady decline in brick and mortar banks across the country. According to a study from real estate services firm JLL, the number of bank branches in the U.S. has steadily declined from a peak of around 97,000 in 2007 to nearly 90,000 in 2017.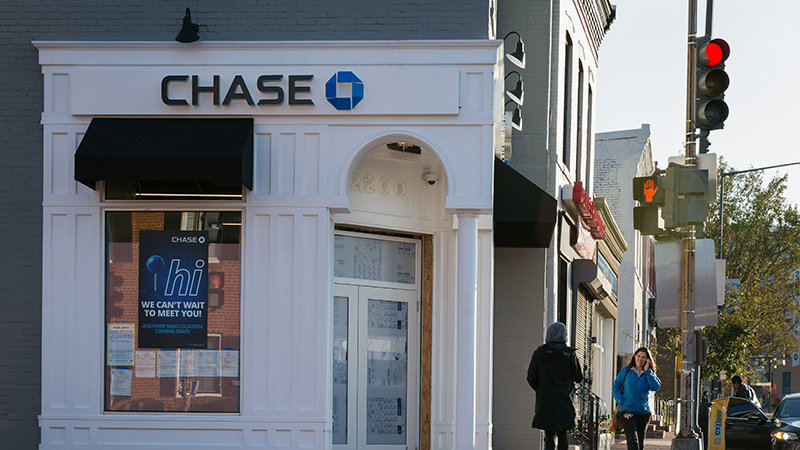 The Chase branch in Anacostia is one of the first to open as part of the 70-branch expansion across the Greater D.C. area.
According to the World Economic Forum, this diminishing access to financial services disproportionately affects low-income working families and minorities, impeding small business lending, and stifling capital availability and economic growth in some of the areas that need it most. Recognizing this growing divide and the need for increased lending and investing in communities like Anacostia, one financial institution is bucking the trend. And instead of shuttering doors, it is opening more of them.
A Model for Inclusive Growth
Last January, JPMorgan Chase & Co. announced plans to expand into 15 to 20 new markets in several new states over the next five years. The Anacostia branch is one of the first to open as part of the 70-branch expansion across the Greater D.C. area. The firm is hiring 700 employees across the region and opening roughly 20 percent of its new branches in low- to moderate-income (LMI) communities like Anacostia. The company also announced it is increasing wages for branch employees to no less than $18/hour.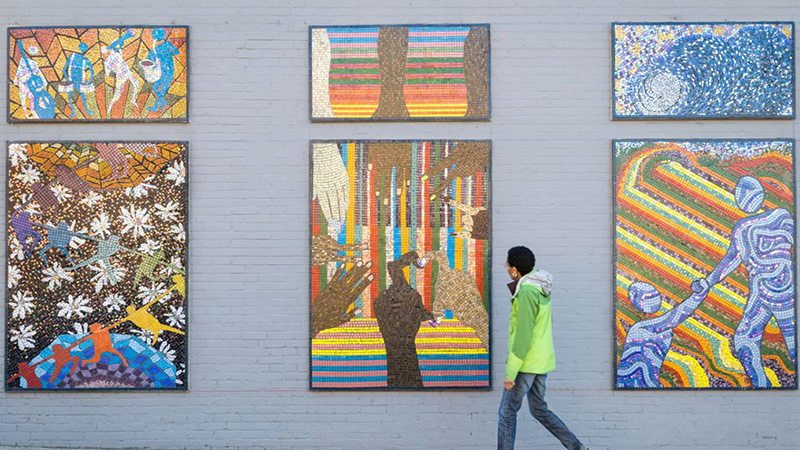 More broadly, in addition to extending its business footprint, JPMorgan Chase will be increasing its philanthropic footprint, collaborating closely with community partners, committing corporate responsibility funding and leveraging a new model for sustainable, inclusive growth. The mission: help more people share in the rewards of corporate expansion to ensure that as business grows within a community, all of the community's residents have an opportunity to grow with it.
According to a Brookings report, these sorts of countermeasures are key to mitigating the potential downside of business expansion. This includes the deepening of already profound racial and income divisions in cities like Washington, D.C. that can result from an influx of high-paying new jobs reserved for high-skilled workers and the rising housing costs often associated with that growth. Seeking to solve that predicament, JPMorgan Chase is funneling $25 million into the region to demonstrate that companies can expand into communities in a sustainable way that benefits all.
This holistic support includes efforts to promote job growth for lower-skilled workers, minority-owned small businesses, neighborhood revitalization and financial health, supporting a new model for driving long-term inclusive economic growth that can be implemented in communities across the country. "It's never been more important for the public and private sectors to work together to create local opportunities," says Virginia Governor Ralph Northam. "This isn't just about building businesses in Greater Washington—it shows JPMorgan Chase's long-term investment in our neighborhoods and our people."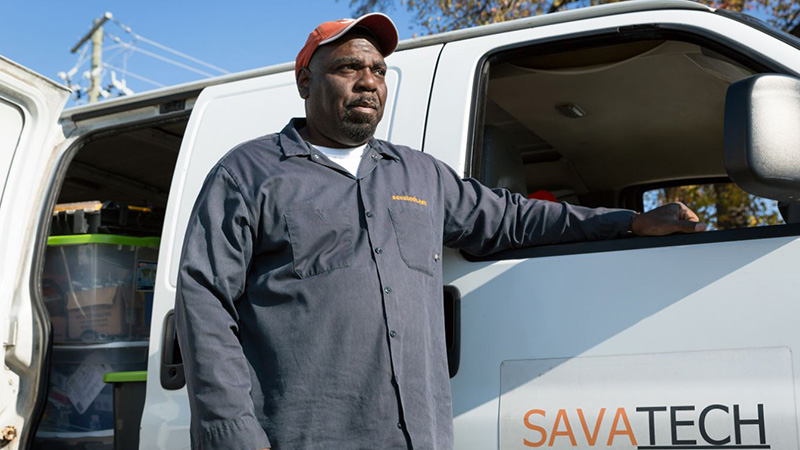 This investment reinforces a growing national trend where more companies are engaging in community investment initiatives and employees and customers are increasingly looking to the private sector to address social justice issues. In fact, a 2017 Cone Communications corporate social responsibility study showed that 63 percent of Americans are hopeful businesses will take the lead to drive social change.
"We view this as an important opportunity to say, 'Let's grow this region, but let's grow it in an inclusive way. Let's grow it in a way that truly creates opportunity for more people,' " says Peter Scher, JPMorgan Chase chairman of the Mid-Atlantic region and global head of corporate responsibility.
No Community Left Behind
Embracing a collaborative approach, JPMorgan Chase is activating relationships with local nonprofit partners and working with community leaders to develop effective plans that ensure prosperity benefits both sides of the Anacostia River. At the epicenter of the firm's philanthropic footprint is the 11th Street Bridge Park project, an elevated public park slated for completion by 2023 that will link two starkly disparate parts of the city — the affluent Capitol Hill in Ward 6 to Anacostia's Wards 7 and 8.
The poverty rate in Anacostia is 46 percent, about two-and-a-half times the city average, according to a research report on early insights about the urban park space. The project is expected to impact workforce development with the creation of new construction jobs, support small businesses with the influx of new customers, and help create housing affordability through the establishment of land trusts.
"Our philanthropic dollars are very targeted. Our goal is focused on low-and moderate-income communities and communities of color that have largely been excluded from the growth we've seen in the region," says Dekonti Mends-Cole, vice president of global philanthropy at JPMorgan Chase for the Mid-Atlantic region.
With that community focus in mind, JPMorgan Chase looked to UrbanEd Inc., an Anacostia based nonprofit, as a partner in driving local skills-development for in-demand jobs. Nestled in the community it serves, Urban Ed focuses on workforce development in the opportunity rich information technology field. The organization has been assisting lower income residents, particularly those of Ward 8, since 2000. "The average folks that we're working with are unemployed or under-employed. They've got incomes of anywhere from $19,000 to $40,000, with the latter being a household of maybe four or five," explains Roxanne J. Williams, president of Urban Ed.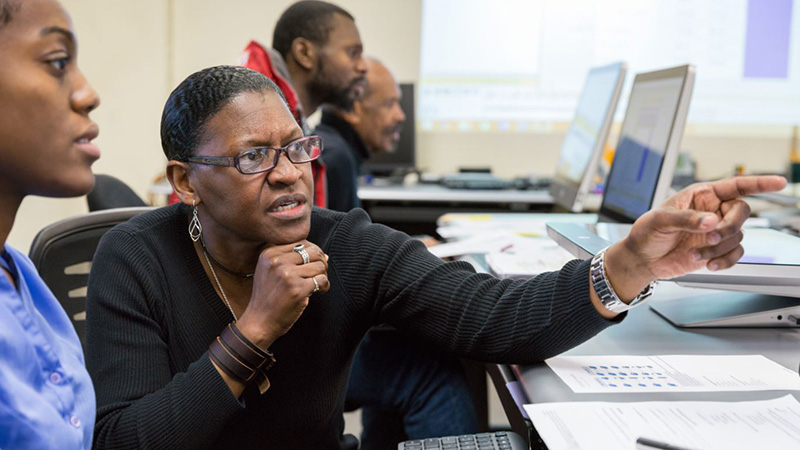 As a strategic partner, Urban Ed received a $150,000 grant from JPMorgan Chase to help create a diverse and inclusive pipeline. The funding has enabled the nonprofit to expand its existing programs, upping its career pathway offerings from one to five and more than quadrupling its offering of certification programs. Additionally, the organization has added online trainings and a pilot initiative on cloud-based business management systems.
For smaller organizations like Urban Ed with a roughly $500,000 budget, an investment of this caliber is "very important and impactful," says Williams.
Tackling the Upside to Downside Ratio of Expansion
Recognizing the critical role of small businesses in any growing economy, JPMorgan Chase is also bringing its Small Business Forward initiative to the Washington, D.C. market to help underrepresented entrepreneurs with marketing and business development, financial planning, growth strategies and financial readiness. According to the Small Business Administration, small businesses employ nearly 50 percent of the country's private workforce, remaining the backbone of job and economic growth. So, even as opportunity swells with large corporate expansion, sustaining small businesses remains key to supporting and growing communities. Washington Area Community Investment Fund (Wacif) is one organization making sure small businesses in Wards 7 and 8 aren't left behind.
JPMorgan Chase is supporting Wacif as part of a $5 million, three-year award to a local community development financial institution (CDFI) collaborative. Wacif's mission is to increase equity and economic opportunity in underserved communities in the Washington, D.C. area, where the racial wealth gap is greatest.

Wacif is doing that by leveraging its $1 million share of the JPMorgan Chase grant for training programs, capacity building and grassroots outreach. For example, according to Wacif executive director Harold Pettigrew, a team of small-business advisers regularly "pounds the pavement" to increase community awareness about consulting services, small- and micro-business loans, and workshops. "That certainly wouldn't be possible without investments from JPMorgan Chase," Pettigrew says.
Wacif also launched the Ascend Capital Accelerator—tied to Ascend 2020, part of JPMorgan Chase's Small Business Forward initiative. The program will provide 18-22 minority and women-owned small to mid-sized businesses with technical assistance and tailored loan products to assist in developing new business.
"For us, a partner like JPMorgan Chase, that's very focused on community investment and empowering organizations like ours, makes it much easier to get underserved entrepreneurs to traditional capital," says Pettigrew.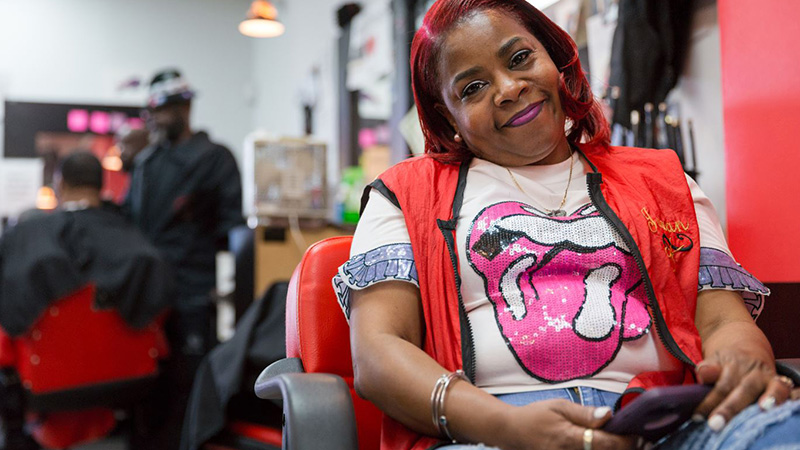 D.C.: A 'Model' City
Starting with a clean slate on the consumer banking side, JPMorgan Chase will roll out with full-service locations across the greater D.C. market, starting east of the Anacostia River. Others will follow in Georgetown, Columbia Heights, Logan Circle, and near McPherson Square.
Each branch will be designed to meet the unique needs of its respective community, whether that means having a home lender adviser on site or engaging a nonprofit to help bridge resource gaps.
Working with community partners to address economic challenges relevant to each community—and backing up that commitment with real investment dollars—helps JPMorgan Chase ensure that as economic development comes along, the community comes along with it.
Speaking at a sneak peek event at the Anacostia branch on November 13th, Scher emphasized this mission: "When communities thrive, our business thrives. As we expand into this community, we have been doing a lot of listening to hear what makes sense and to ensure our growing presence reflects the character of each neighborhood."