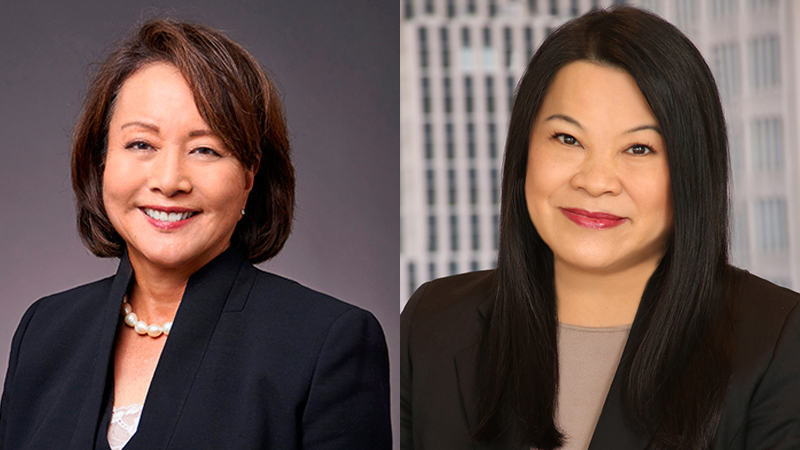 Stories
Giving a More Diverse Voice to Corporate America
All companies can benefit from including diversity at the top.
Originally published by OZY
Phyllis Campbell likes using her voice.
It's a family trait. The third-generation Japanese American says she learned resilience from her grandfather — who was evacuated from the West Coast during World War II, when the U.S. government accused Japanese citizens of conspiring. Her father, meanwhile, taught her that a single person can make a big contribution. When the U.S. was at war again, he enlisted in the Army.
"He wanted to fight for his country. He said we owe our country for being citizens here," she recalls.
Today, Campbell practices the lessons her family passed down to create a more inclusive America. As the Chairman of the Pacific Northwest for JPMorgan Chase, she seeks out economic and development opportunities for the region to enact change and offer a different outlook.
"For me as a female and person of color, I think I bring a very different perspective to our team out here at JPMorgan Chase," says Campbell. "When I raise my hand and say, 'Look, I have a point of view,' it's listened to and it's respected, and it's really important that we all value that."
Having people of Asian descent in executive positions is vital to any industry. According to the U.S. Census, Asians are the fastest growing ethnic group in the country. However, despite their increased numbers, Asians are underrepresented in leadership positions.
Asian Americans make up 27 percent of the workforce, but they hold only 1.5 percent of corporate officer positions in Fortune 500 companies.
Because of this underrepresentation, many Asian Americans in leadership positions stress the importance of speaking up and taking jobs with an upward trajectory, even when they are discouraged from doing so.
"A lot of Asians tend to take the behind-the-scenes positions which have less mobility," observes Joyce Chang, Head of Global Research at JPMorgan Chase. She advocates breaking out of one's comfort zone to take roles that force you to speak up.
"It's not always going to feel comfortable, but it's something you can do. Find the right opportunity where your voice can be heard, and use that voice," she says. Chang recalled a time when she learned that lesson first-hand. As a woman and as an Asian, she says she didn't always feel comfortable speaking up in meetings. She remembered one meeting in particular when another co-worker fielded a question that she felt more prepared to answer.
"I didn't say something fast enough and missed my opportunity, and he said something first even though I knew how to say it better," she remembers." For Chang, it was a valuable lesson, and she worked to strengthen her public presentation skills. She advocates seeking out roles that force you to take risks and more direct ownership.
Although more undoubtedly needs to be done, the good news is that opportunities for Asians to make their voices heard in the boardroom are increasing.
---
Learn more about our commitment to diverse backgrounds.