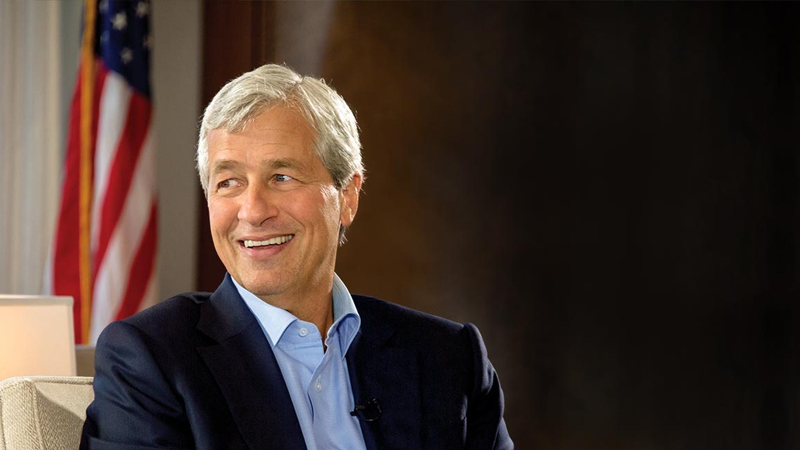 Business must do more to help those left behind
As we approach the 100th anniversary of the end of the first world war, I am reminded of the enormous public and private efforts to solve our greatest challenges. JPMorgan, supported the Allies during that war by arranging a significant loan. Afterwards, business supported devastated war-torn communities.
Today, we still face serious challenges, and there are deep divisions. People are disconnected and not benefiting from economic growth. Inequality has grown. Wages are not rising fast enough. Too many young people lack the training needed for good jobs. Underserved communities and small businesses have been left behind. And partisanship has slowed efforts to find solutions.
Business, government and community leaders have a responsibility to help those left behind. JPMorgan has been in France for 150 years and I was encouraged by a recent meeting there between chief executives and officials to discuss working together to help alleviate youth unemployment in the suburbs. The US investment bank shares their vision for collaboration and inclusive growth. We have put it to work in Detroit, Chicago and Washington. But business needs to do more and in more places.
JPMorgan, with the training provider Compagnons du Devoir and French ministers, JPMorgan will announce a $30m investment across Île-de-France, particularly in Seine St. Denis, to help create economic opportunity where it is needed most. The suburb is the poorest department in France, and it reflects the 1.5m people living in greater Paris with high levels of poverty, unemployment and homelessness.
Our investment, part of a new $500m programme, focuses on building jobs and skills for young people, adults who have been marginalised, and small businesses that need new supply chains and more affordable work and commercial space to grow. To help reduce school dropout rates and long-term unemployment, the investment will increase access to training needed for good jobs in construction and IT and help workers adapt to technology changes by providing necessary skills.
JPMorgan is investing here because we see governments, businesses and non-profits collaborating. They are rallying around economic activity — such as infrastructure projects for the 2024 Olympic Games and the Grand Paris Express, one of Europe's largest transport — to create more widely shared prosperity. But it's going to take more than this initiative to solve challenges facing Seine St. Denis and other struggling communities.
First, we must share what has worked elsewhere. In Detroit, private-public partnerships are helping people who lack access to opportunity. Business and government working together has led to more capital for small businesses and job training programmes. That has helped increase economic activity and cut unemployment.
Second, technology and data must be used for good. Government, business and non-profit organisations have access to vast amounts of information that they should tap to target investment. We are currently using data to identify neighbourhoods that lack access to everyday goods and services and pinpoint how technological advancements and small businesses can fill the gaps. Without technology, we'd simply be guessing where to invest.
Finally, if we ask our best people to work together, there is no problem we should not be able to solve. JPMorgan's top-performing employees participate in our 'Service Corps,' sharing their expertise with non-profits in Paris and elsewhere. This approach can work in more communities.
Going it alone is not a good business strategy or public policy. Public-private partnerships work and we must find more ways to combine resources. When we do, our most vulnerable citizens will benefit most.