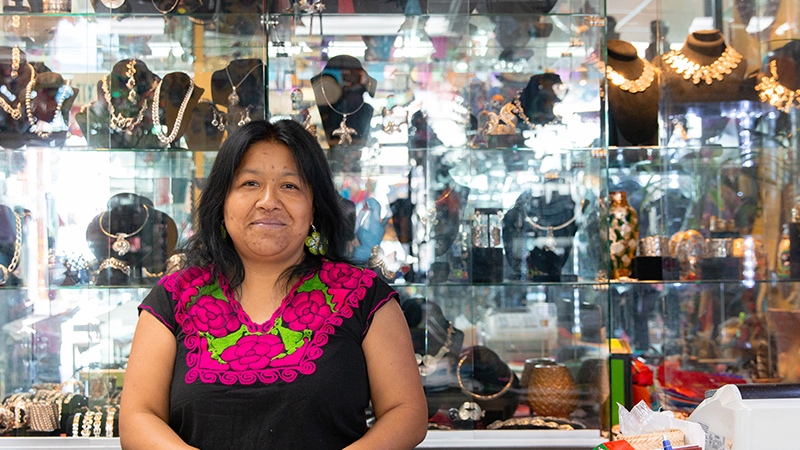 Stories
The Cost of Being Underbanked in America's Most Expensive City
Organizations like Mission Asset Fund and JPMorgan Chase are teaming up to help meet the financial needs of underserved communities in San Francisco.
Though San Francisco is famous for its high cost of living, the numbers are still jaw-dropping. In the sunny city on the bay, home values average $1.35 million1 as compared to $226,700 nationally,2 according to Zillow.
Yet many people living in and around the city earn significantly less than six figures and find it difficult to make ends meet, says Elena Fairley, programs director at Mission Asset Fund (MAF), a San Francisco-based nonprofit organization supported by JPMorgan Chase that provides safe, affordable financial services to people who are unbanked or underbanked, including many immigrants and low-income individuals.
"It's really expensive to be poor, especially when living outside the financial mainstream," explains Fairley. "Many of our community members end up spending a significant portion of their annual income just on the basic financial services that most people with a bank account can get for free, like cashing a check or getting small amounts of credit to help smooth out income and expenses over the course of the month."
To help more people secure their financial footing, JPMorgan Chase recently announced a $125-million, five-year investment to assist individuals of underserved communities, including low-income women, immigrants, people of color, and older residents, to build credit, increase savings, reduce debt, and meet mid- and long-term financial goals.
"Through this effort, we will test and scale promising financial tools to meet the unique financial needs of underserved communities, and help create and expand financial coaching programs," said Colleen Briggs, Head of Community Innovation at JPMorgan Chase.
The need for such solutions is large in San Francisco, says Fairley.
"The cost of living has been skyrocketing in the Bay Area over the past few years. Meanwhile, wages haven't kept pace. So, people feel financially squeezed and, in the case of our clients, may turn to fringe financial services like payday lenders or check cashers because they don't think they have other options."
But they do, thanks to MAF, which works largely in the Mission District, a historic immigrant gateway community where 44 percent of households lacked access to credit and 56 percent did not have a checking account when MAF launched in 2007.
To assist vulnerable residents as they build credit and financial stability, MAF brings together groups of about a dozen people who agree to lend money to each other. Known as Lending Circles, the groups are a way for unbanked and underbanked individuals to access small, affordable loans. MAF reports members' monthly payments to the three major credit bureaus, enabling members to improve their credit scores by an average of 168 points.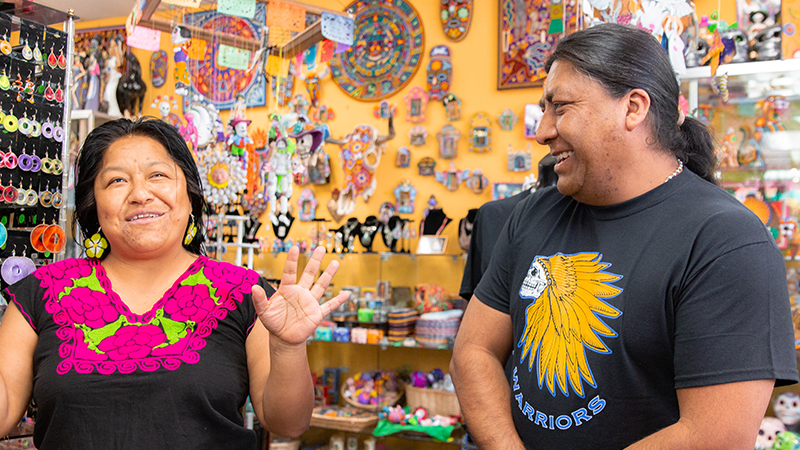 Nearly one third of Lending Circle members are entrepreneurs in need of a small business loan. That was the case for Connie Rivera, owner of Mixcoatl Arts and Crafts, a store in the Mission District that sells jewelry, handicrafts and other imports from Mexico. Rivera borrowed $2,500 to purchase inventory and repair a window in her shop.
In Rivera's case, 10 entrepreneurs came together to participate in a Lending Circle for businesses. Rivera contributed $139 a month for 18 months, enabling her to access a $2,500 loan at zero interest.
"The money was a big help," says Rivera. "I refer people to Mission Asset Fund because I know that the organization can help them the way they helped me."
While Rivera used her loan to finance her business, other participants use the money to build savings and pay bills. More than half of Americans struggle financially with debt, irregular income or a shortage of savings. Consequently, they may be unable to weather life's inevitable financial ups and downs, and can face significant financial stress and instability.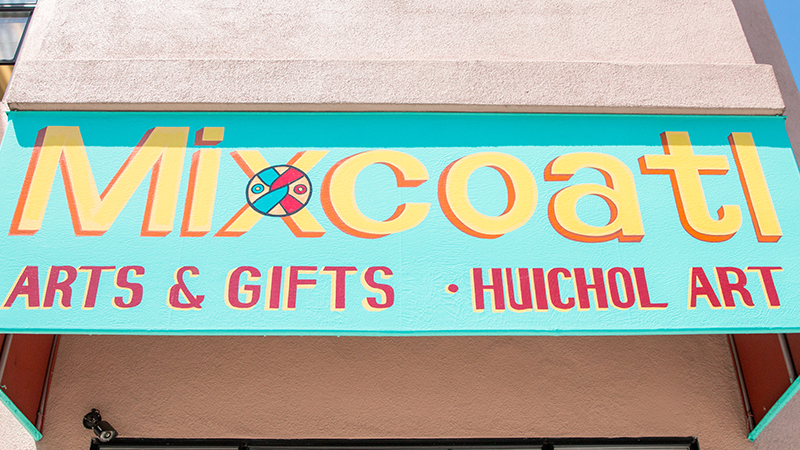 For Rivera, her store is not only away to improve her family's financial health, but also to create a positive impact in her community.
"I want my story to inspire and motivate young people to believe in themselves. I want them to know that there's always a door open for them."
---