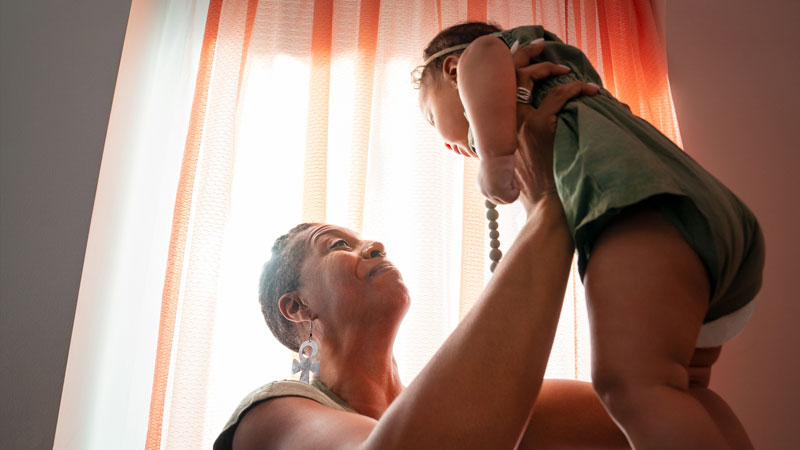 Stories
Vital Institution Takes Aim at Women's Health Disparities
The only free-standing birth center in Washington, D.C. bridges a maternal health gap with help from JPMorgan Chase
There are 16 hospitals in Washington, D.C., but the city's predominantly Black east side—Wards Five, Seven and Eight, which are home to a third of the city's residents—only has three, and not one of them offers an obstetrics unit for mothers to have their children.
Inequitable access to care puts mothers' health at risk and contributes to alarming statistics for Black women's maternal health—Black women in America are three times more likely to die from complications related to childbirth than white women.
One health center in the heart of D.C.'s Ward Five is working to reverse that trend. Operated by nonprofit Community of Hope, the Family Health and Birth Center is the only free-standing birth center in the entire District. Since its founding in 1980, Community of Hope has offered medical, dental and emotional health services for all D.C. residents—and, in April 2022, it opened the doors of a new facility that will greatly expand its reach. The nonprofit is on a mission to end family homelessness and close the racial health care gap in Washington D.C.
Cassandra Burrell knows the impact that compassionate care can have on a woman's wellbeing, on her family and on the greater community. She first volunteered at the birth center as a breast-feeding peer counselor when it was in an older building less than half the size of the new facility. After working as a birth assistant and delivering her fourth child there, she was so moved by her early experiences that Burrell trained to become a certified nurse midwife and returned to Community of Hope to work full time with expectant mothers.
"I became a midwife to protect and care for women during one of the most fascinating and vulnerable stages of their lives," Burrell says. "I know first-hand how, when our patients and families are cared for by people who look like them and look at them, it offers an indescribable sense of safety and security, and it makes a difference in the care I'm able to provide."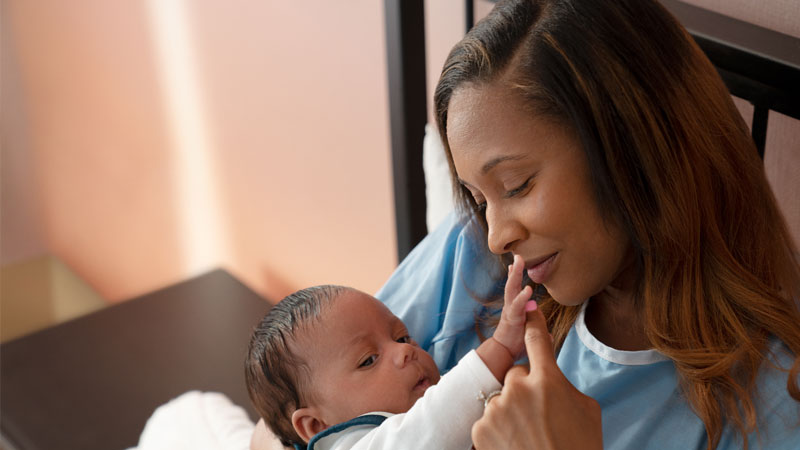 The new 20,000-square-foot Family Health and Birth Center offers exam rooms, birthing suites, areas for therapy, space for group educational sessions and a pharmacy. It fills a massive maternal and infant care void, allowing mothers who live in Northeast D.C. to give birth without traveling miles to another part of the city.
"I see this new building as a gift to our community and to our staff," said Kelly Sweeney McShane, who has served as CEO of Community of Hope since 2001. "We went from a very old, small building to a beautiful space where we can provide really high quality, compassionate services for our patients and for our community."
Community of Hope, which already cared for over 5,500 residents in the area, expects to increase the number of patients it serves by nearly 25 percent in three years, ensuring people in Wards Seven and Eight can also access care. In the first year since the facility opened its doors, more than 30 babies have been safely brought into the world, thanks to Cassandra and her team.
"Some of our patients are really struggling with a lot of different obstacles to health care," Sweeney McShane said. "We really work to reduce those obstacles and make sure that the whole family, including the person who's pregnant and their child, are healthy, and that we're supporting them in every way we possibly can."
The new facility is funded in part by a $20 million New Markets Tax Credit (NMTC) financed by JPMorgan Chase, as part of the bank's $30 billion Racial Equity Commitment. The NMTC program incentivizes community development projects in underserved and low-income communities through gap financing and drives more than a billion dollars in private investment every year into businesses, housing and community services.
"JPMorgan Chase is proud to help Community of Hope expand its important work through the new Family Health and Birth Center," said En Jung Kim, Managing Director JPMorgan Chase Commercial Banking. "These vital maternal healthcare services, delivered by a trusted institution like Community of Hope, contribute to safer, more stable communities today and have a powerful impact on the health of future generations."
JPMorgan Chase has supported over 460 projects and nonprofits like Community of Hope with over $2 billion in NMTC equity investments.
Learn more about the impact JPMorgan Chase is making in communities across Greater Washington.
Learn more about how the bank supports the construction and rehabilitation of vital community institutions like schools, grocery stores, health clinics and for-profit operating businesses.
JPMorgan Chase Bank, N.A. is not affiliated with nor responsible for Community of Hope's Family Health and Birth Center, and does not provide or endorse third party products, services or other content. Participants compensated.