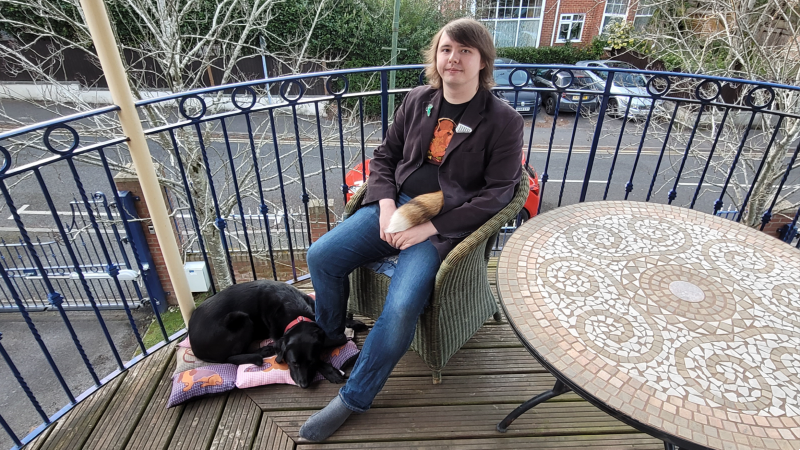 Stories
A Patent-Pending Process for Career Success
"I make the world a better place — not in a giant way, but in a little way," says Henry Deards, a member of the Autism at Work program at JPMorgan Chase.
Henry Deards likes to build things.
The England-based developer works on the Post Trade Technology team at J.P. Morgan and is fascinated by code. Diagnosed with a high-functioning form of autism called Asperger's syndrome at a young age, software coding plays to Deards' passion for crunching numbers, discerning patterns and developing processes.
Armed with a computer science degree, Deards joined J.P. Morgan nearly five years ago upon graduating from the University of Exeter. He entered the company through JPMorgan Chase's Autism at Work program, which he credits for helping to match his skills with a job where he could, in turn, drive business results.
"It's all about finding the right person for the right job with the right support," he says. "I like to think J.P. Morgan and I found each other."

In layman's terms, Deards describes his job as saving employees time by "building things." Saying the work is more interesting than it sounds, Deards helps to expand and support a suite of applications centered around tax — a big part of which involves automating complex manual business processes related to tax forms.
"I make the world a better place — not in a giant way, but in a little way," he says. "I do it every day. It's something that's worthwhile and meaningful for me."
But the way he describes his work is an understatement: Deards recently collaborated with his team to create a framework that helps them write clean and maintainable code for mathematical graphs, and he's worked with the corporate Intellectual Property team to apply for a patent for an expanded version of this computer code library.
"So I can officially say it's patent pending," he says with a chuckle. "It just goes to show that even the most run-of-the-mill parts of your day job can become more."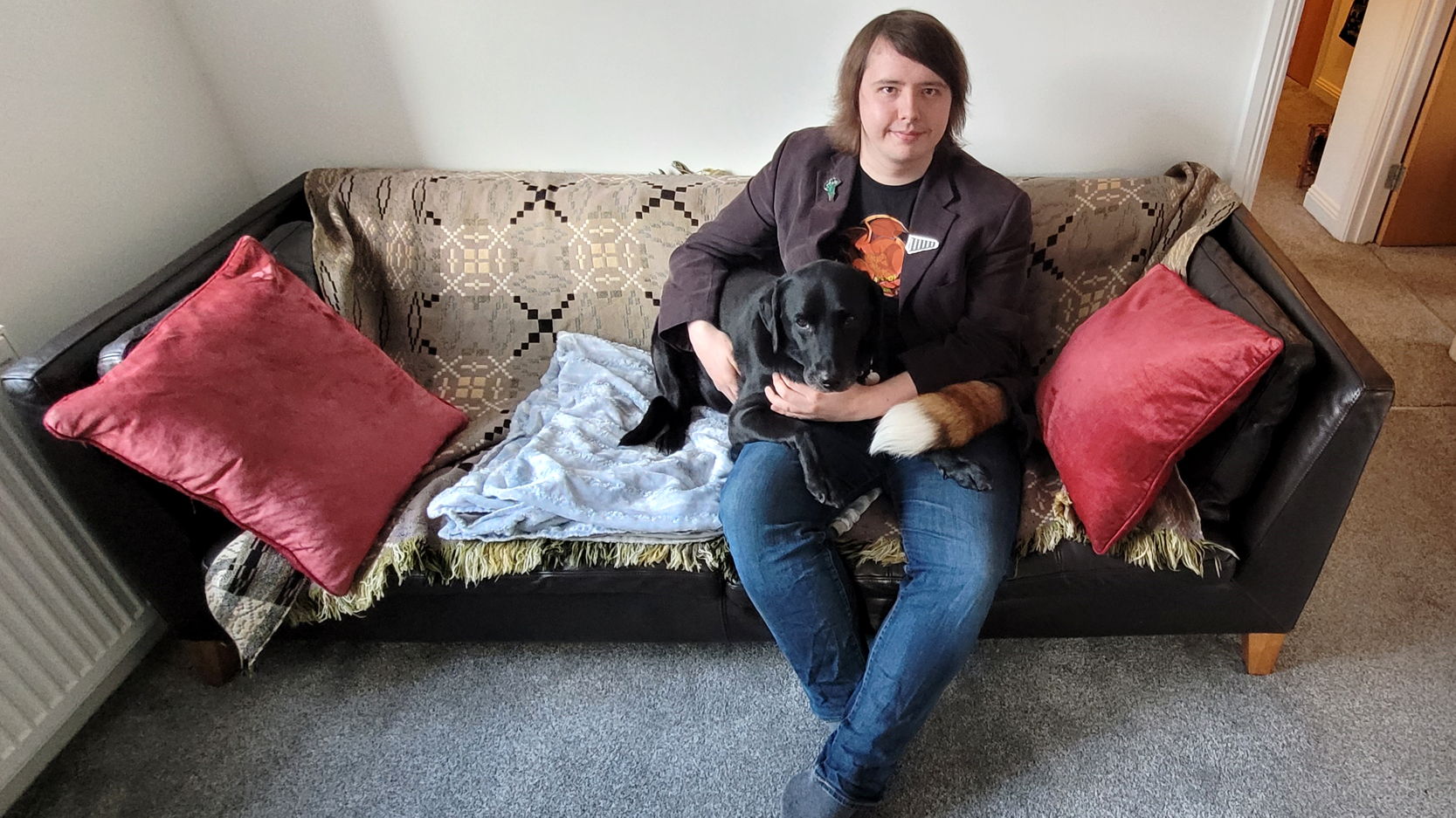 If it sounds like Deards has found his place at J.P. Morgan, he'd be the first to admit it hasn't always been easy fitting in. He recalls missing out on opportunities growing up because he was on the spectrum: Deards' place in secondary school was withdrawn once they found out about his disability, and he was given eight weeks to find a new school; he was dropped from his chemistry class another time due to his disability.
On top of that, he faced frequent social challenges because he was more comfortable working with numbers than engaging in casual conversation.
"Many of these things are completely understandable now, given my autism diagnosis," Deards says. "But people didn't know how to handle those things back then. It leaves you with whiplash."
Fortunately for Deards, he had teachers who went the extra mile, along with others who took the time to support him and help him discover his strengths and interests.
"Unfortunately, people on the spectrum like me are extremely underemployed and underrepresented in STEM positions," he says. "It's not like there's an infrastructure we can use to find out our skills."
That's where programs like Autism at Work come in: They source qualified neurodivergent talent and provide a support system with the right accommodations and resources to help employees like Deards succeed.

Deards recalls being connected with the JPMorgan Chase Occupational Health department early in his tenure. There, he was able to find out more about different job accommodations (or adjustments, as they're called in the UK) and things like the employee dress code.
Through his Occupational Health counselor, Deards was also able to identify a need for something to help him manage his social anxiety. The solution came in the form of an artificial tail he attaches to his belt loop to remind him of his dog, bringing him comfort.
"This is the first time in my entire life I can be myself," he says. "Things certainly have changed since I was younger."
Outside of work, Deards helps to run coding events at schools for students with special needs. While the COVID-19 pandemic curtailed this volunteer opportunity for a while, he's looking forward to events getting back into full swing — and sharing his expertise to help others with disabilities.
He takes pride in dispelling preconceived notions of what it means to have Asperger's or to be on the spectrum.
"Representation is a double-edged sword," Deards says, noting that if you've met an autistic person, then you've met one autistic person. "Autism encompasses a wide range — that's why they call it a spectrum — and the differences are enormous."
Despite the challenges he's faced, Deards notes that he's had a lot of advantages and opportunities that other people haven't.
"So I tell myself that if I can pay some of that forward and help make things a little better for even just one person, then the world will keep getting better," he says.
"And for me, that would be enough."
----
Autism at Work is a program run by the Office of Disability Inclusion at JPMorgan Chase. Learn how the new Global Head of Neurodiversity is driving inclusion for the whole neurodiverse community