Our Commitment
---
Through investments, partnerships and initiatives that help our employees, we're committed to building a more equitable and representative workforce—and supporting skills-development job training and new hiring efforts to advance racial equity.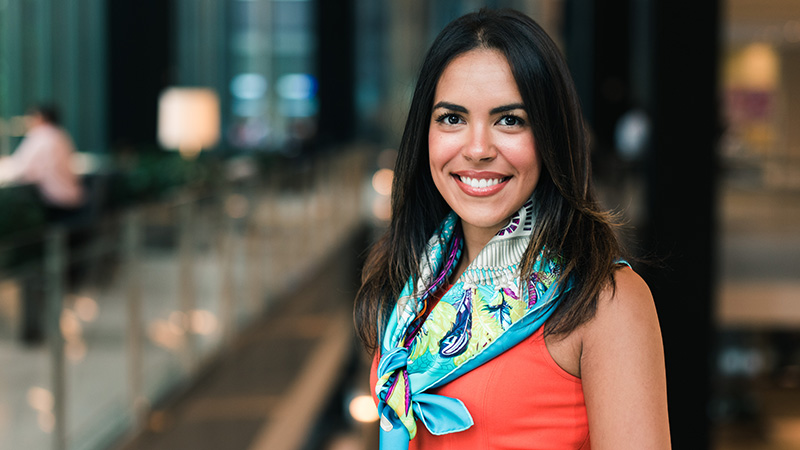 Building a more equitable and representative workforce
We're incorporating diverse, equitable and inclusive priorities and progress into year-end performance evaluations and compensation decisions for members of the Operating Committee and their direct reports—and driving additional accountability to managers throughout the firm.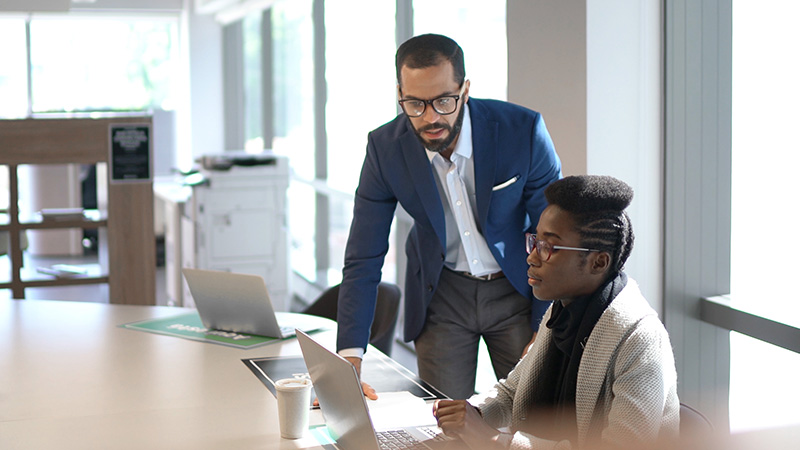 Providing financial coaching services to our U.S. employees
In 2020, we launched a financial well-being employee benefit that offers unlimited one-on-one telephonic financial coaching to our U.S. employees—which includes a financial wellness assessment to help employees prioritize their goals, a website with tools and resources, and group engagement sessions fully paid for by the firm.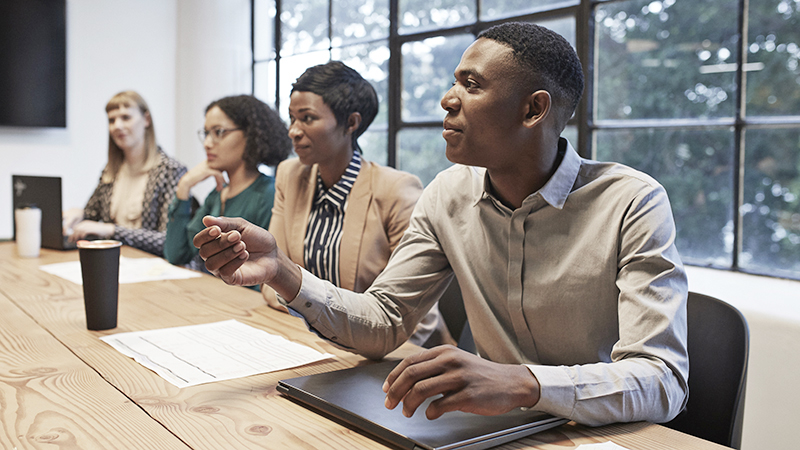 Introducing new programs to upskill and reskill our employees
To help prepare employees for long-term success in a rapidly changing economy, we're introducing a curated suite of educational programs that include a range of high-demand credential and certificates, bachelor's and master's degree programs.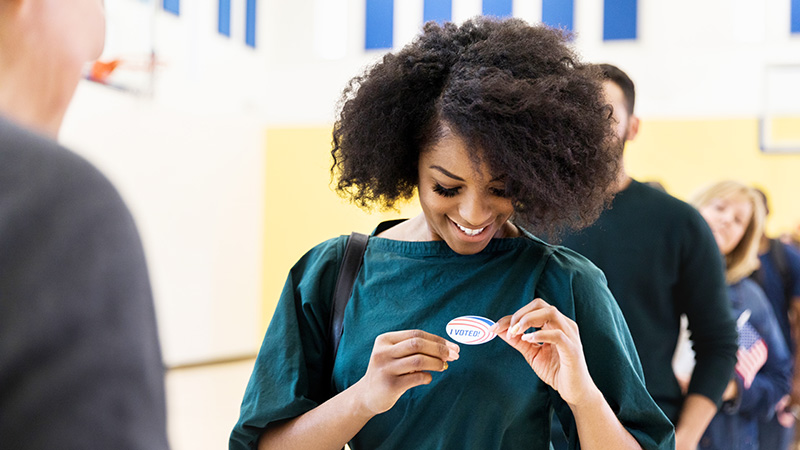 Providing all U.S. employees with paid time off to vote
As a proud member of the Time to Vote coalition—a bipartisan group of corporations committed to providing all employees with adequate time off to participate in the elections—we provide our employees with up to 4 hours PTO to vote if local polling hours do not permit them to do so before or after work.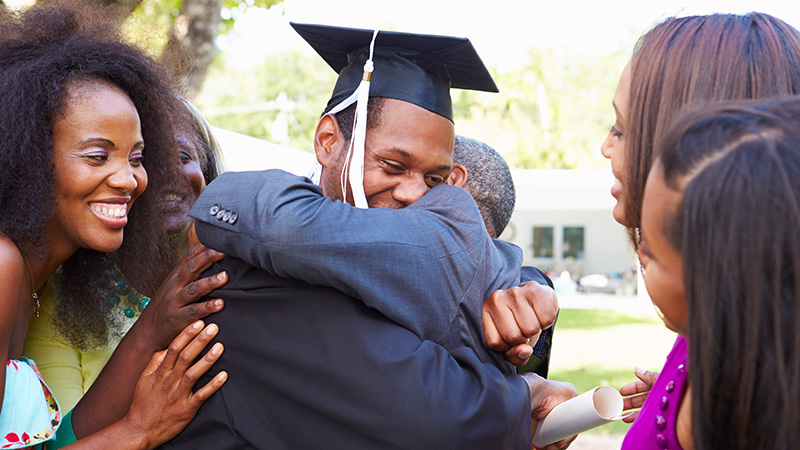 Partnering with Historically Black Colleges and Universities
To increase the pipeline of HBCU students entering the financial planning profession, we're engaging in a multi-year partnership with HBCUs to sponsor financial planning curriculum, create a mentorship framework and provide scholarships to HBCU students.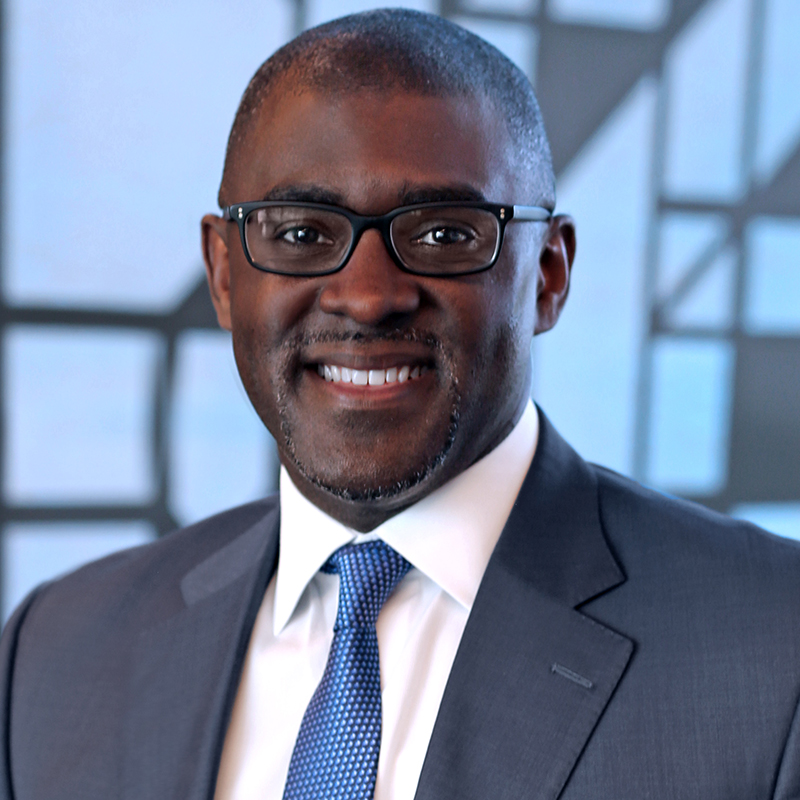 We're committed to strengthening our culture of respect, equity and inclusion and driving inclusive economic growth around the world. Over the past year, we've worked to create a more inclusive environment where all employees, customers, clients and partners feel welcomed and valued. We're proud of the progress we've made and, recognizing that there's always more we can do, will continue searching for opportunities to have more generational impact and better serve all communities in the future.
Brian Lamb, Global Head of Diversity, Equity & Inclusion, JPMorgan Chase & Co.
Stay Informed
---
Sign up to receive information about how we are using our expertise, data, resources and scale to help advance a more inclusive and equitable economy.